This berry galette loaded with ripe summer strawberries, blueberries and cherries is a quintessential summer dessert. A rustic fruit tart, you can substitute other fruits like raspberries or blackberries and top it with a scoop of vanilla for red white and blue food that's a great 4th of July dessert.
It's lucky for us that our founding fathers signed the Declaration of Independence on July 4th. If they'd signed it on January 4th, there's no way you'd find sweet, ripe red and blue fruits to make your red white and blue food tribute to our nation's birthday. Luckily, July 4th is the date and it happens to coincide with the height of berry season — perfect for this heavenly mixed berry galette.
For the uninitiated a galette is really nothing more than a rustic fruit tart or crostata (a rose by any other name would smell as sweet). This one starts with four cups of fresh, ripe berries. Use whatever fruits you have, but if you want to stick with the red white and blue food theme – strawberries, blackberries, blueberries, raspberries and cherries would be my recommendation.
The one thing you should be aware of is the OOZE. The berry filling breaking through its flaky crust confines and swamping a half sheet pan with magenta hued sweet goo — overflowing the pastry, creeping out of a crack and spreading across the pan (yeah, try cleaning that). I've tried thickeners like cornstarch, arrowroot and tapioca to varying degrees of success, and always with a bit of frustration — it's a simple rustic tart – it shouldn't be that hard… Not anymore. I've found the answer. The ultimate containment for an act-of-God tidal wave of fruit ooze… Pay attention: It's Instant ClearJel. This is the Sham-Wow! of fruit thickeners.
It's essentially modified food starch, but it has very unique properties… It doesn't need to be mixed with liquid before being added to bubbling fruit in order to thicken. It doesn't make your fruit filling cloudy the way other thickeners will and it can be tossed with uncooked fruit to stellar results. Also, if you're freezing pies (either before or after baking) Instant ClearJel will prevent the fruit from leaking like the Kilauea lava streams. (I know you want it – so the affiliate links are at the end of the post).
Just mix the Instant ClearJel with sugar (to prevent it from clumping on the fruit) and sprinkle it over the berries. Toss to coat completely. You'll actually see it soaking up any errant liquids in the bowl and the appearance of the fruit may seem almost crusty — that's ok.
Pile the fruit in the center of an 11″ round pastry crust. Yes, you can use Pillsbury or any other ready made crust — I did and it works great!
Brush the edges of the berry galette with cream or half and half.
Then sprinkle the entire rustic fruit tart with sparkling sugar for a pretty twinkle and light crunch.
Bake the mixed berry galette on a half sheet pan lined with a piece of parchment paper for about 25 minutes or until the crust is golden brown and the fruit filling is bubbly.
These are actual pictures of my berry galette as I took it from the oven. Those little dark specks are bits of caramelized sparkling sugar — but no ooze. No cascade of fruit filling — it all stays where it's supposed to — contained in the crust of this rustic fruit tart.
Let the berry galette rest a bit before serving it warm – preferably with a scoop of vanilla ice cream — you know, as a red, white and blue recipe homage to America's birthday.
Garlic & Zest is a participant in the Amazon Services LLC Associates Program an affiliate advertising program designed to provide a means for sites to earn advertising fees by advertising and linking to Amazon.com.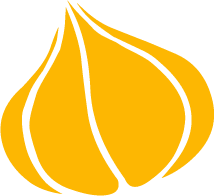 Tried this recipe? Leave a rating and review.
Your comments and shares are invaluable to me and the thousands of readers who use this site daily. If you've made the recipe, leave a star rating and review. We want to hear how you liked it.
We'd love it if you shared the recipe with your friends on social media!
Easy Summer Berry Galette
Fresh summer berries, bathed in fruit jam and baked in a flaky crust. Ten minutes to prep.
INGREDIENTS:
1

9-inch

pie crust

¼

cup

sugar

2

tablespoons

Instant ClearJel

4

cups

mixed berries

I used strawberries, blueberries and raspberries

1

tablespoon

lemon juice

2

tablespoons

half and half

2

tablespoons

sparkling sugar

(can use demerara)
DIRECTIONS:
Preheat the oven to 450°. Line a half sheet pan with a silpat or parchment paper. Set aside.

Line a work surface with plastic wrap. Set the pie pastry in the center and lay another layer of plastic wrap over the pastry. Use a rolling pin to roll out the pie pastry to about 10″-11″ round. Remove one layer of plastic and turn the pie pastry out onto the silpat. Remove the other layer of plastic wrap and discard.

Wash the berries with cool water. If using strawberries, remove the stems and cut into quarters or eighths depending on how large they are. Combine the berries in a large bowl and set aside.

In a small bowl, combine the sugar and Instant ClearJel until well mixed.

Sprinkle the sugar mixture over the berries and carefully fold it into the berries until the fruit is well coated.

Pile the berries into the center of the pie crust, leaving about 1 1/2″ – 2″ border. Fold the edges of the pastry over the berries, overlapping and lightly pinching at the edges.

Brush the pastry with creamand sprinkle the entire tart with sparkling sugar. Bake for 20-25 minutes or until the pastry is golden and the center is bubbly. Tart may leak, but that's ok,

Let the tart rest for 20 minutes or to room temperature then transfer to a serving platter to slice. Serve with ice cream, whipped cream or powdered sugar.
NUTRITION:
Calories:
202
kcal
|
Carbohydrates:
32
g
|
Protein:
1
g
|
Fat:
7
g
|
Saturated Fat:
2
g
|
Cholesterol:
1
mg
|
Sodium:
104
mg
|
Potassium:
70
mg
|
Fiber:
2
g
|
Sugar:
15
g
|
Vitamin A:
50
IU
|
Vitamin C:
2.6
mg
|
Calcium:
15
mg
|
Iron:
0.8
mg
"Pin It" For Later!