Accras De Morue are well known and loved throughout the Caribbean. These simple salt cod fritters are often served as an appetizer with cocktails when you're visiting friends in the islands, and you can also order them at 90% of the restaurants (if not 100%) in the French West Indies. They are a family favorite for us and a real treat whenever we make them.
My grandparents immigrated from the French West Indies island of Martinique. Aside from heavy French accents they also brought with them recipes for some of their favorite regional dishes. This is one of them. In Martinique they're known as Marinades (mah-ree-nod) but everywhere else in the islands, they're referred to as Accras, or Accras de Morue. By either name these crispy-tender fritters have always been a staple at our family gatherings.
My grandparents are older now, and don't do much cooking, but their caregiver, Michelle, is also from the islands and is in-the-know about accras, having grown up on them herself. During a visit to see my grandparents, Michelle agreed to make a batch while I took copious notes (and pictures) of the process.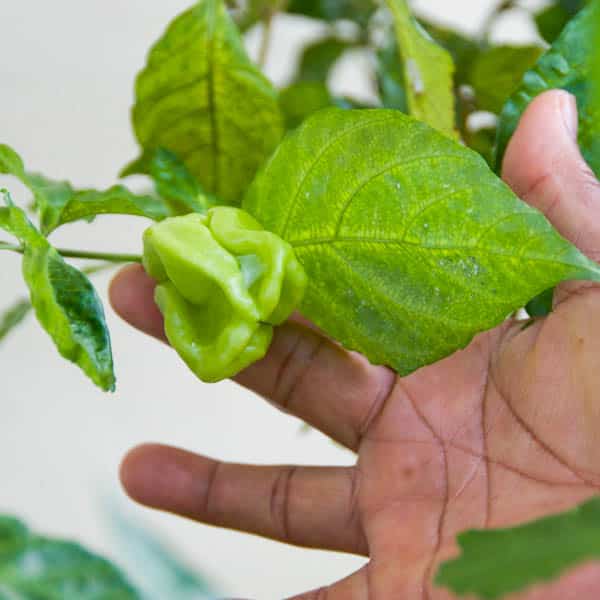 Essentially these are cod-fish fritters and the recipe starts with salt-cod that has been soaked overnight. Michelle changes out the water every so often before eventually simmering the fish in more fresh water.
From my grandfather's garden, she plucks a Scotch Bonnet pepper from a bush he has cultivated from special seeds.
Scotch Bonnets are one of the hottest peppers around, so only use half a pepper if you're sensitive. She pulses the pepper with scallions and parsley in a mini-prep food processor.
Then she does the same to the cooked cod until the flakes have shredded.
To make the batter she uses self-rising flour, baking soda and water. My grandfather drifted into the kitchen to assess her progress, noting the differences in her recipe versus his own — "you dohn use zee bakeeng powdeh?"
"No," she replies, "because I use self-rising flour"
He doesn't say anything, but gives her a "hmph" and nods as if to say, continue.
She adds water to the flour mixture until she has a thick batter, then she folds in the codfish.
The chopped parsley, scallions and pepper are next. I can smell their familiar perfume from across the kitchen.
Michelle shares a few tips on cooking the accras. She always makes a "test" fritter – to gauge if the oil is hot enough and to taste, in case she needs to add anything to the batter. (Smart lady). She also uses a tablespoon to measure out the batter, ensuring a uniform size to the fritters.
And this may not seem like a big deal, but believe me it is — when she's scooping out those crispy fritters she leans them against the side of the fryer for a good 20 seconds, letting the grease drain before finally depositing them on a baking sheet lined with paper towels. When I looked at the paper towels later, there was barely a grease spot at all – a simple, but genius tip!
As soon as the first batch was cool enough to handle, we all went in for a taste. They were perfect. Crispy outside, cooked perfectly inside, with a hint of spice.
Michelle says that they fry fresh batches to serve hot during parties and family gatherings. We take a lazier approach and freeze large batches, then just pop them in a hot oven when guests arrive.
If you put a platter of these out at your next cocktail party, I guarantee they'll be devoured by your guests with the efficiency of a Hoover vacuum.
More fried appetizers and hors d'oeuvres you might like: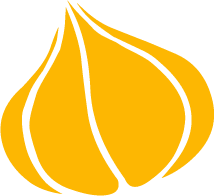 Tried this recipe? Leave a rating and review.
Your comments and shares are invaluable to me and the thousands of readers who use this site daily. If you've made the recipe, leave a star rating and review. We want to hear how you liked it.
We'd love it if you shared the recipe with your friends on social media!
Accras De Morue
A family favorite and one that is enjoyed all over the Caribbean!
INGREDIENTS:
½

pound

salt cod

1

cup

parsley

stems removed

3

scallions

cut into 1″ pieces

1/2-1

habanero pepper

seeds and stems removed

3

cups

self rising flour

2

cups

water

½

teaspoon

salt

½

teaspoon

baking soda
DIRECTIONS:
Place codfish in a medium pot and cover with water. Let the fish soak in the water for at least 12 hours or overnight, Changing the water at least once. Drain the water from the fish and cover it again with fresh water. Put the pot on the stove and bring the water/codfish to a boil. Reduce heat to a simmer and cook for 15 minutes. Remove from heat and set aside.

In a mini prep food processor add the parsley, scallions and habanero. (Half a pepper gives a very subtle heat and flavor while the whole pepper adds more kick — I like kick!) Pulse several times until veg is chopped fine. Transfer to a small bowl and set aside.

Drain the water from the codfish. Use your hands to break it apart into large chunks. Transfer fish to the mini prep and pulse until the fish is finely shredded. Set aside.

In a large bowl combine the flour and baking soda.

Dissolve the salt in the water. Make a well in the flour and baking soda mixture. Add the water a little at a time until you have a thick batter. Stir in the vegetables and flaked cod and mix well to combine.

Heat oil in a fryer or dutch oven to 350-375 degrees. Use a round tablespoon measure to portion out the batter. Use the back of a spoon to scrape the batter into the hot oil — Note: When working with hot oil, be gentle when scooping the batter into the oil – don't drop it from a height of greater than 2-3 inches, or it will splash and likely injure you. This is your tester fritter. From this one you should be able to judge if the oil is too hot, cold, or just right. If it's too cold the batter will sink to the bottom and will take upwards of 10-15 seconds to float to the surface. Cook for a minute or two, then use a spider or slotted spoon to flip the marinade and brown on the other side. Cook for another minute or two until golden brown on the outside, but completely cooked inside. That's why this is a tester – so you can judge your oil and timing — it can be different depending on the equipment you're using.

When you've got the temperature and timing right, add 5-6 spoonfuls of batter into the oil and cook until browned. Scoop up marinades in the spoon and drain the oil away as much as possible by holding the spoon at an angle on the side of your fryer. (Believe it or not — this actually takes a lot of the oil out). Transfer the marinades to a baking sheet covered in several sheets of paper towels to drain. Continue making marinades until you've used up all the batter.

Serve with cocktails as a delicious hors d'oeuvre.
NUTRITION:
Calories:
68
kcal
|
Carbohydrates:
9
g
|
Protein:
6
g
|
Cholesterol:
11
mg
|
Sodium:
590
mg
|
Potassium:
137
mg
|
Vitamin A:
190
IU
|
Vitamin C:
3.4
mg
|
Calcium:
18
mg
|
Iron:
0.5
mg
More Tasty Appetizers:
Don't Forget To "Pin It" For Later