Pineapple sorbet is a light, refreshing tropical dessert that's naturally gluten-free, dairy-free and vegan. You only need four ingredients and about 15 minutes of prep to make this sorbet ice cream treat. Grab a fresh pineapple and make this pineapple sorbet recipe today!
Why you'll love this sorbet recipe:
This sorbet is made with fresh fruit for a vibrant flavor.
It's healthier than most desserts without dairy, gluten, or artificial ingredients.
It makes a whole quart (or more) of the best fruit sorbet.
You'll need only four ingredients (one is WATER).
It's easy to make and only takes a few minutes of hands-on prep.
This recipe uses an ice cream maker for a creamy fruit sorbet ready to eat right from the canister.
Kids love it.
Ingredients:
Fresh Pineapple Chunks – Look for a pineapple that's 2-3 pounds and has green skin (the greener the skin, the more recent it was picked and the sweeter and juicier it will be).
Lime Juice – Gives the pineapple sorbet greater dimension.
Sugar – plain granulated sugar
Water – you know, from the tap.
How to make sorbet recipe with an ice cream maker
Please ensure the canister for your ice cream maker has been frozen overnight or according to the manufacturer's instructions. (I use a Cuisinart ice cream maker for this sorbet recipe).
Mix the sugar and water in a small saucepan and heat through until the sugar is completely dissolved. Set aside to cool.
Trim the top and bottom of the pineapple and use a sharp knife to remove the prickly skin. Cut the pineapple into quarters and trim away the core. Then cut the fruit into large chunks and transfer them to a blender or food processor.
Add the simple syrup and lime juice to the pineapple and cover with the lid. Blend or process until all of the fruit has been pureed.
Pour the puree into a bowl, cover and refrigerate. Chill the pineapple puree for at least several hours until it's cold.
Transfer the pineapple mixture to the canister of the ice cream maker and churn according to the manufacturer's directions. (Usually, a sorbet recipe takes 20-25 minutes in the ice cream maker).
Transfer the pineapple sorbet to a freezer-safe container (preferably with a tight-fitting lid) and freeze for several hours for a firmer texture.
Note: Immediately after churning, the fruit sorbet will have the consistency of soft serve ice cream, and it's delicious that way, so feel free to serve it straight from the machine.
Variations:
If you don't have limes, you can substitute lemon juice.
Add a combination of tropical fruits, like mango, banana, guava or soursop, to the pineapple mixture.
Mix in a shot (about two tablespoons) of golden rum to the pineapple. The alcohol impedes freezing, making it a little easier to scoop, even after a night in the freezer.
Add other types of flavored alcohol (about two tablespoons) to give the pineapple sorbet more depth. Anything from coconut rum or Cointreau or other fruity liqueurs would work.
Swapping two tablespoons of corn syrup for the simple syrup adds a creamier texture and mouthfeel to homemade sorbets.
Pro-Tips
Taste the pineapple puree before churning the sorbet to ensure it's sweet enough.
With frozen treats, flavors and sweetness are dulled because of the freezing temperature. If it needs more sweetness (usually dependent on how sweet the fruit is at the onset), you can add more simple syrup or another sweetener (maple syrup, honey, agave).
If the pineapple sorbet has frozen overnight, let it rest on the counter for about 10 minutes before scooping. That slight thaw will give the sorbet a creamier mouthfeel.
FAQ's
What makes sorbet so creamy?
Fruits with a lot of fiber (like pineapple) and fruits with high pectin content (berries, bananas, mango, etc.) have body and viscosity that lends well to sorbets, giving them an almost ice-cream-like texture.
Is sorbet more healthy than ice cream
Yes. It doesn't have the dairy or fat you'll find in premium ice cream. Therefore, it's lower in fat and calories. Sorbet is lighter, with 150-200 calories per serving, whereas ice cream can have upwards of 250 to 300 calories and 10-13 grams of fat per serving.
Does sorbet have milk or cream in it?
No. Sorbet doesn't contain any dairy.
What makes sorbet different from ice cream?
Sorbet is made primarily of fresh fruit and a sweetening agent like sugar, simple syrup, honey or agave. Ice cream usually starts with a custard base made from eggs, milk and cream.
Can I use frozen pineapple chunks for this sorbet?
Yes, you can. You'll need about 5 cups of fruit.
What to serve with sorbet
We like a scoop of this refreshing sorbet with a scoop of fresh berries like raspberries, strawberries or blueberries.
Fill a glass with 2 scoops of sorbet and pour a bit of Sprite or lemon-lime soda over it for a fizzy float.
This is really good with a slice of pound cake or sponge cake and a scoop of supremed oranges.
More frozen treats you'll love: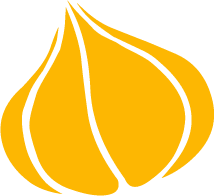 Tried this recipe? Leave a rating and review.
Your comments and shares are invaluable to me and the thousands of readers who use this site daily. If you've made the recipe, leave a star rating and review. We want to hear how you liked it.
We'd love it if you shared the recipe with your friends on social media!
Pineapple Sorbet
Use your ice cream maker for this light, refreshing pineapple sorbet. The recipe uses fresh pineapple and lime juice for a deliciously tropical treat.
INGREDIENTS:
1 2-3

pound

ripe pineapple

1

lime

juiced

½

cup

sugar

½

cup

water
DIRECTIONS:
FOR SIMPLE SYRUP:
In a small saucepan add the sugar and water. Heat to boiling and stir until the sugar dissolves. Set aside to cool.
FOR PINEAPPLE SORBET:
Trim the pineapple top and bottom. Cut away the prickly skin, slice the pineapple into quarters, vertically. Cut away the core and discard.

Cut the pineapple flesh into chunks and transfer them to a heavy duty blender or food processor (like a VitaMix).

Add the simple syrup and lime juice. Puree or blend until smooth.

Refrigerate the pineapple mixture until well chilled (about 2 hours).

Churn according to your ice cream maker's instructions. I used a Cuisinart ice cream maker and it took about 20-25 minutes.
CHILLING THE SORBET:
Sorbet will be soft, but ready to eat. For firmer sorbet, transfer to a freezer safe container and freeze until firm, at least two hours.
NOTES:
Keep the pineapple sorbet in an airtight container in the freezer for up to two weeks.
NUTRITION:
Calories:
192
kcal
|
Carbohydrates:
51
g
|
Protein:
1
g
|
Sodium:
18
mg
|
Potassium:
279
mg
|
Fiber:
3
g
|
Sugar:
43
g
|
Vitamin A:
205
IU
|
Vitamin C:
109.4
mg
|
Calcium:
33
mg
|
Iron:
1.7
mg
Don't Forget To "Pin It" For Later!
SaveSave