Plain ground turkey breast can be dry and flavorless, but in this Greek meatballs recipe, it's moist, tender and loaded with punchy flavors — every time. My Greek turkey meatballs are healthy, easy to make and so versatile you can use them for appetizers and party snacks or as a filling for gyros or hoagies and even as an alternative to beef meatballs in your favorite spaghetti recipe. These healthy turkey meatballs freeze well too!
This post has been updated for recipe, content and photos since its original publication in 2015.
This recipe uses basic knife skills, sautéing and hand mixing and is perfect for beginner cooks. You can bake the healthy turkey meatballs in the oven or pan fry them for a golden brown exterior.
skill level: beginner
What you'll need for Greek turkey meatballs
Fresh Breadcrumbs
Milk
Olive Oil
Onion
Zucchini
Garlic
Crushed Red Pepper Flakes
Dried Oregano
Dried Cumin
Fresh Mint
Ground Turkey Breast
Large Egg
Feta Cheese
Kosher Salt
Black Pepper
What is panade and why is it important for turkey meatballs
One of the ways to prevent lean ground turkey breast (or chicken breast) from drying out when it's cooked, is to mix in a panade, a mixture of fresh breadcrumbs and milk. The combination needs to rest for a bit so that the bread fully absorbs the milk.
A panade adds moisture and makes the healthy turkey meatballs more tender.
pro tip
Make your own breadcrumbs by putting one or two slices of fresh bread (you can use white, whole wheat or sourdough) into a food processor or mini chopper and pulsing several times. (You can use the whole slice of bread — even the crusts).
More tricks for juicy turkey meatballs
My next trick for keeping these Greek meatballs juicy is infusing them with moisture from sweated vegetables. Onions and grated zucchini prevent the lean ground turkey breast from drying out. Onions add a little flavor, but zucchini is pretty neutral and I use it strictly to give the meatballs moisture and to sneak in a veg.
Don't, I repeat DO NOT add raw vegetables to your meatball mixture. They need to be cooked. I know… it's ANOTHER STEP, but this one is WORTH IT.
Sweating veggies and blooming spices
Heat a large skillet over medium heat and add the olive oil.
When the oil is hot, but the pan isn't smoking, add the chopped onion and grated zucchini.
Sweat the vegetables (this means they're giving up some of their natural liquid, and softening, but not browning).
Add the crushed red pepper, cumin, oregano, mint, salt and pepper and stir to combine. The spices will become fragrant as they blend with the oil and moisture from the veggies. This is known as blooming the spices and it opens up the spice flavors and aromas. Don't skip it.
Simmer the spices and veggies for about one minute, until you can really smell them, then remove from the heat and set aside to cool. (You don't want to use steaming hot veggies in raw meat, otherwise, it will start to cook before the flavors can mingle).
Once the panade is assembled and veggies and spices are blended, it's time to assemble the Greek turkey meatballs.
To make Greek meatballs
Combine the ground turkey breast with the panade and egg.
Mix it well with your clean hands until fully combined.
Add the cooled, sweated vegetables and spices along with the crumbled feta cheese.
Mix well and form meatballs.
pro tip #1
I recommend using a small cookie scoop to measure out the turkey meatballs so they are all even-sized and will cook in the same amount of time.
pro tip #2
Have a small bowl of cold water next to the Greek meatball mixture and wet your hands before rolling the meatballs. Wetting your hands will prevent the meat mixture from sticking to your hands and makes them easier to form into the balls.
pro tip #3
Check your meatballs for seasoning before cooking. To do this, heat a bit of oil in a small pan and add about 1 teaspoon of the meatball mixture in the form of a ball or patty. Cook it through over medium high heat, then taste the turkey meatball. This gives you a sense of the flavors and if you want additional spices, herbs or even a little more feta cheese, this is the time to add it.
Baking vs. pan frying Greek meatballs
You can cook the healthy turkey meatballs in the oven or in a skillet. It's your choice. There are pros and cons to each method.
Baking turkey meatballs –
Baking the meatballs on a sheet pan is a quicker and easier way to go. Just spray the pan with nonstick cooking spray, form the meatballs and space them about 1 to 2 inches apart on the pan, so they can bake evenly.
The downside to this method is that they don't brown up and stay rather pale. The flavor is spot-on, but they don't have that visual pop.
Pan frying Greek meatballs
Using a skillet or cast iron pan to fry the turkey meatballs isn't quite as healthy as the baking method (because you'll add olive oil to the pan) and takes a little more hands-on time, because you'll likely have to cook them in batches and the pan needs to be watched.
The upside is a golden brown crust that seals in all the juiciness and an aroma that will make your mouth water.
I made these Greek meatballs for my friend Ana when we were having a "girls night". I served them with a mezze platter including roasted bell peppers, hummus, warm pita, tzatziki, cucumber slices and a little wine. Ok, maybe a lot of wine.
Instead of a formal meal, we just sipped and grazed, dipping meatballs in the tzatziki, garnishing with sweet roasted peppers and washing it all down with a nice chilled white wine until we were both full and satisfied. We agreed that it was our favorite way to enjoy a meal. Casual and informal.
FAQ's
How long will Greek meatballs last?
You can keep these meatballs in the refrigerator for a week to ten days. To reheat them, heat the oven to 300° and warm them on a baking sheet for 10-12 minutes or until hot.
Can I freeze the turkey meatballs?
Yes. These meatballs will last for up to 3 months in the freezer. An easy way to do this is to line a baking sheet with parchment paper. Place the meatballs on the parchment so that they don't touch. Freeze the Greek meatballs until they're solid, then transfer to a freezer safe storage container or zip top bag, seal and freeze.

This method of freezing will allow you to take out just what you need, straight from the freezer at any time, instead of having a solid block of frozen meatballs that are all stuck together. Defrost before reheating.
Can I add other seasonings to the meatballs?
Yes! I've personally added chopped kalamata olives for a briny flavor, sun dried tomatoes for sweet pops, capers for salty bites and fresh dill to amplify the brightness. I'd choose one or two additional seasonings.
Can I use other types of ground meat?
Yes. Try this with dark meat ground turkey, pork, chicken, beef or lamb. Because some of these ground meats have more fat, they may be a little softer, but very flavorful.
More meatball recipes you might like: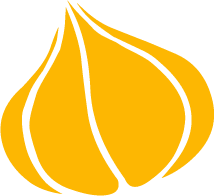 Tried this recipe? Leave a rating and review.
Your comments and shares are invaluable to me and the thousands of readers who use this site daily. If you've made the recipe, leave a star rating and review. We want to hear how you liked it.
We'd love it if you shared the recipe with your friends on social media!
Healthy Greek Turkey Meatballs
These Greek meatballs are made with lean ground white meat turkey breast. They're moist, tender and very flavorful. Bake them in the oven or pan fry them for a quick and easy appetizer with tzatziki or for a tasty dinner anytime.
Servings
6
Appetizer Portions
SPECIAL EQUIPMENT:
small cookie scoop (optional)
INGREDIENTS:
FOR MEATBALLS:
1

cup

fresh breadcrumbs

⅓

cup

milk

2

teaspoons

olive oil

1

cup

chopped onion

(from one medium sized onion)

1

small

zucchini

grated on a box grater

2

cloves garlic

minced

¼

teaspoon

crushed red pepper flakes

less if you don't like spice

1

teaspoon

dried oregano

preferably Greek oregano

1 ½

teaspoons

fresh mint

chopped

1

teaspoon

ground cumin

1

teaspoon

kosher salt

½

teaspoon

fresh ground black pepper

1

pound

lean ground turkey breast

½

cup

feta cheese

finely crumbled

1

large

egg
DIRECTIONS:
If you plan on baking the meatballs, preheat the oven to 350°.
MAKE THE PANADE:
In a small bowl combine the breadcrumbs and milk, stir to combine and set aside.
SWEAT THE VEGETABLES AND BLOOM THE SPICES:
Heat a large skillet over medium heat. When the skillet is hot, add the olive oil and swirl it around the pan to coat.

Add the onion, zucchini and garlic and sweat them, stirring occasionally for 4-5 minutes or until the vegetables soften up. Don't let them brown, you just want them to get soft and slightly translucent.

Stir in the red pepper flakes, oregano, mint, cumin, salt and pepper. Cook for one minute until the spices are fragrant and set aside to cool.
ASSEMBLE THE MEATBALL MIXTURE:
In a large bowl combine the turkey breast, breadcrumb mixture and egg. Use your clean hands to combine them very well, so that the breadcrumbs almost disappear and the egg is completely combined into the turkey mixture.

Transfer the cooled vegetables and feta cheese to the turkey mixture and stir well to combine.

With slightly wet hands, form the scoops into balls and transfer to either the prepared baking sheet or the dish.
2 WAYS OF COOKING THE TURKEY MEATBALLS:
FOR BAKING MEATBALLS:
Spray a baking sheet with vegetable spray.

Arrange the meatballs so they aren't touching on the prepared baking sheet. Bake in the center of the oven for 25 minutes or until cooked through.
TO PAN FRY THE MEATBALLS:
Heat 2 tablespoons olive oil in a non-stick skillet over medium high heat. Work in batches and add the meatballs, browning them for 3-4 minutes on one side before rolling them over to the other to continue cooking. Cook the meatballs for about 8-10 minutes or until cooked through.

Transfer the meatballs to a dish lined with paper towels to soak up any excess grease.

Serve meatballs on a platter with tzatziki sauce for dipping or on top of spaghetti or spaghetti squash, tucked into sandwiches or hoagies or any way you can think of.
TO FREEZE LEFTOVER MEATBALLS:
Place meatballs 1″ apart on a parchment lined baking sheet. Freeze until solid, then transfer to a storage bag or container and freeze. This way you can pull out just what you need, when you need it.
NUTRITION:
Calories:
239
kcal
|
Carbohydrates:
18
g
|
Protein:
24
g
|
Fat:
8
g
|
Saturated Fat:
3
g
|
Polyunsaturated Fat:
1
g
|
Monounsaturated Fat:
3
g
|
Trans Fat:
1
g
|
Cholesterol:
85
mg
|
Sodium:
720
mg
|
Potassium:
404
mg
|
Fiber:
2
g
|
Sugar:
4
g
|
Vitamin A:
215
IU
|
Vitamin C:
6
mg
|
Calcium:
138
mg
|
Iron:
2
mg
Pin "Greek Turkey Meatballs" for later!