Classic Colcannon Recipe (Cabbage and Potatoes)
Colcannon is a classic Irish side dish made made with cabbage and potatoes, a little butter and simple seasonings. It's rich, hearty and deeply satisfying. This easy Colcannon recipe is delicious with everything from corned beef to Irish bacon or bangers and perfect for St. Patrick's Day festivities.
What is Colcannon?
This traditional Irish side dish is pure comfort food. A nostalgic combination of creamy mashed potatoes blended with tender sautéed cabbage and a melty pool of butter sitting like a golden lake on top. No-one can resist this simple, rustic Irish side dish.
Origin of these Irish mashed potatoes
From the Gaelic, cál ceannann for white-headed cabbage, Colcannon has been a staple in Ireland at least since the 1700s. The first mention of this cabbage and potato dish is found in a diary entry from William Buckley in 1735, a traveler from Wales passing through Dublin.
"Dined at Cos. Wm. Parry, and also supped there upon a shoulder of mutton roasted and what they call there Coel Callen, which is cabbage boiled, potatoes and parsnips, all this mixed together. They eat well enough, and is a Dish always had in this Kingdom on this night."
The dish, marrying long-customary cabbage or kale with potatoes (at the time, a relatively new ingredient to the British isles) created a "stick to your ribs" type of dish that would keep working men satisfied for hours.
So ubiquitous was this cabbage and potatoes recipe that there was even a song written and sung about them:
Well, did you ever make colcannon made with lovely pickled cream
With the greens and scallions mingled like a picture in a dream
Did you ever make a hole on top to hold the 'melting' flake
Of the creamy flavoured butter that our mothers used to make
Oh you did, so you did, so did he and so did I
And the more I think about it, sure the nearer I'm to cry
Oh weren't them the happy days when troubles we knew not
And our mother made colcannon in the little skillet pot
Is Colcannon considered a lucky food?
It isn't considered lucky, per se, however, these Irish mashed potatoes are rooted in lore. They were traditionally served on Halloween in Ireland as a means to telling people's fortunes for the upcoming year.
Wondering how THAT worked? Well, buried in the Irish mashed potatoes were three items… a coin – which promised wealth in the coming year, a rag, which denoted poverty or a stick, which meant your husband would beat you… um, really? No colcannon for him...
What you'll need to make the colcannon recipe:
Red Skinned or Waxy Potatoes
Green Cabbage or Kale
Butter
Half and Half (or milk or cream)
Kosher Salt
Fresh Cracked Black Pepper
How To Make Colcannon Potatoes Video
Irish Colcannon directions (step by step)
Bring a large pot of water to a boil. Sprinkle in kosher salt and add small, whole red skinned potatoes.
Cook the potatoes until they're tender and cooked through, about 10-15 minutes (depending on how big your potatoes are).
In a large skillet melt butter over medium heat. Add chopped cabbage and a sprinkle of kosher salt.
Sauté the cabbage or kale, stirring occasionally, until it wilts and begins to brown.
Add the water and place the lid tightly on the skillet to steam the vegetable.
Simmer the cabbage for 3-4 minutes or until most of the water has evaporated and the cabbage is very tender. Set aside.
Drain the potatoes and use a potato masher to smash the potatoes (skin and all) until they're creamy, but rustic.
Add butter and warm half and half a little at a time until well blended. Season with salt and pepper.
Stir the cooked cabbage into the red skinned mashed potatoes and mix to combine.
Taste for seasoning and adjust as necessary.
Transfer the Colcannon to a serving bowl and make a well in the center. Add a large pat of butter to the warm Irish side dish to melt.
Variations and substitutions
Traditionally, Colcannon potatoes are made with cabbage, but kale is commonly used as well.
Add sautéed leeks for a sweeter profile.
Fresh chopped green onions or chives add sharpness to the dish.
A tablespoon of horseradish added to the potatoes add a spicy heat.
Add 5 or 6 slices of crisped and crumbled bacon to the Irish mashed potatoes for a smoky flavor.
FAQ's
Can I use spinach to make colcannon?
In my opinion, spinach isn't sturdy enough for a good Colcannon. You want a green that has a little heft and chew even when cooked. Another good option beyond cabbage or kale would be escarole lettuce.
Can I make Colcannon potatoes ahead of time?
Yes. This dish can be made up to a day ahead of time and reheated in the microwave.
Can I freeze Irish mashed potatoes?
Yes. Store in an airtight freezer container for up to 2 months. Defrost and reheat to serve.
Can I make Colcannon with red cabbage?
Gawd NO! Red cabbage is notorious for "bleeding" and will color the rustic cabbage and potato dish into goopy, magenta mess.
What goes with Colcannon potatoes?
This simple recipe actually pairs well with lots of proteins, but here are some of the more traditional accompaniments:
Classic pairings
Other things that go well with cabbage and potatoes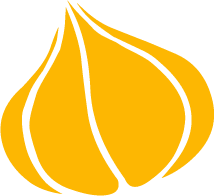 Tried this recipe? Leave a rating and review.
Your comments and shares are invaluable to me and the thousands of readers who use this site daily. If you've made the recipe, leave a star rating and review. We want to hear how you liked it.
We'd love it if you shared the recipe with your friends on social media!
Classic Irish Colcannon
Made with humble ingredients like potatoes, cabbage, butter and cream, Colcannon is an easy, Irish side dish recipe that's hearty, rich and flavorful. Try simple colcannon potatoes with a traditional St. Patrick's Day corned beef.
INGREDIENTS:
1 ½

pounds

red skinned potatoes

½

small

cabbage

cored and chopped

⅓

cup

butter

⅓

cup

water

¾

cup

half and half

warmed in the microwave.

2

teaspoons

kosher salt

divided

½

teaspoon

freshly ground black pepper
DIRECTIONS:
BOIL THE POTATOES:
Bring a pot of water to a boil and add a teaspoon of kosher salt. Add the whole potatoes to the boiling water and cook for 15 minutes or until the potatoes are tender. (Check this by sticking the largest potato to the center with a sharp knife. If it comes out smoothly on its own, the potatoes are done).
COOK THE CABBAGE:
Place a large skillet over medium heat and add 2 tablespoons of butter and half a teaspoon of kosher salt. When the butter melts, add the cabbage and stir to coat. Place the lid on the pan and cook for a minute. Stir the cabbage.

Cook the cabbage for 3-4 minutes, stirring after each minute so the cabbage doesn't burn. When the cabbage begins to wilt, stir in the water and place the lid on the pan to steam the vegetable. Steam for 3-4 minutes or until the water has mostly evaporated. Set aside.
MASH THE POTATOES:
Drain the potatoes and transfer them to a large mixing bowl.

Use a potato masher to roughly mash the cooked potatoes (skins and all). Add the butter and half and half a little at a time and continue to mash and blend the potatoes. They should be fairly smooth, but rustic. (Note: if your potatoes seem too stiff, you can add addtional half and half 2 tablespoons at a time).

Add the remaining half teaspoon of kosher salt and black pepper. Mix well.

Stir in the cooked cabbage until well combined. Taste for seasoning and adjust as necessary.
RECIPE VIDEO:
NUTRITION:
Calories:
224
kcal
|
Carbohydrates:
23
g
|
Protein:
4
g
|
Fat:
14
g
|
Saturated Fat:
9
g
|
Trans Fat:
1
g
|
Cholesterol:
38
mg
|
Sodium:
909
mg
|
Potassium:
662
mg
|
Fiber:
3
g
|
Sugar:
3
g
|
Vitamin A:
489
IU
|
Vitamin C:
32
mg
|
Calcium:
72
mg
|
Iron:
1
mg
Pin it for later!