Pistachio Truffles are festive little treats made with pistachio nuts, 'Nilla wafers, cream cheese and a dash of rum. Coat them in white chocolate melts for a delicious holiday nibble. These quick and easy, no-bake pistachio cookie truffles also make great food gifts.
Native to Western Asia and the Middle East, pistachios have been eaten and enjoyed for over 8,000 years. Pistachios grown on the Pistacia vera tree in clusters of fruits, called drupes. Inside the fruit is the green and purple seed, we know as a pistachio.
What can you make with pistachios?
As one of my favorite nuts, I use pistachios in many recipes, from sweet to savory. They're a delicious accent to these roasted spiced carrots, give a unique twist to fresh herb sauces like this pistachio pesto recipe, add crunchy flavor to my morning granola, and you'll love them in these Italian cookies, orange cookies and tea cookies. This tender pistachio cake is trendy, too.
Ingredients:
Roasted Salted Pistachios
'Nilla Wafers
Cream Cheese
Brown Sugar
Rum
White Chocolate Candy Melts
What's the cream cheese for?
I use cream cheese as a binder for these pistachio truffles. Kind of like the glue that holds the cookie crumbles and ground pistachios together. The cream cheese also adds a slight tang to the candy that my tasters found delicious.
Why you'll love this easy truffle candy recipe:
It's a simple, no bake dessert.
It's festive and beautiful, perfect for holiday parties or food gifts.
They're soft on the inside and lightly sweet.
You'll taste the hint of rum in every bite.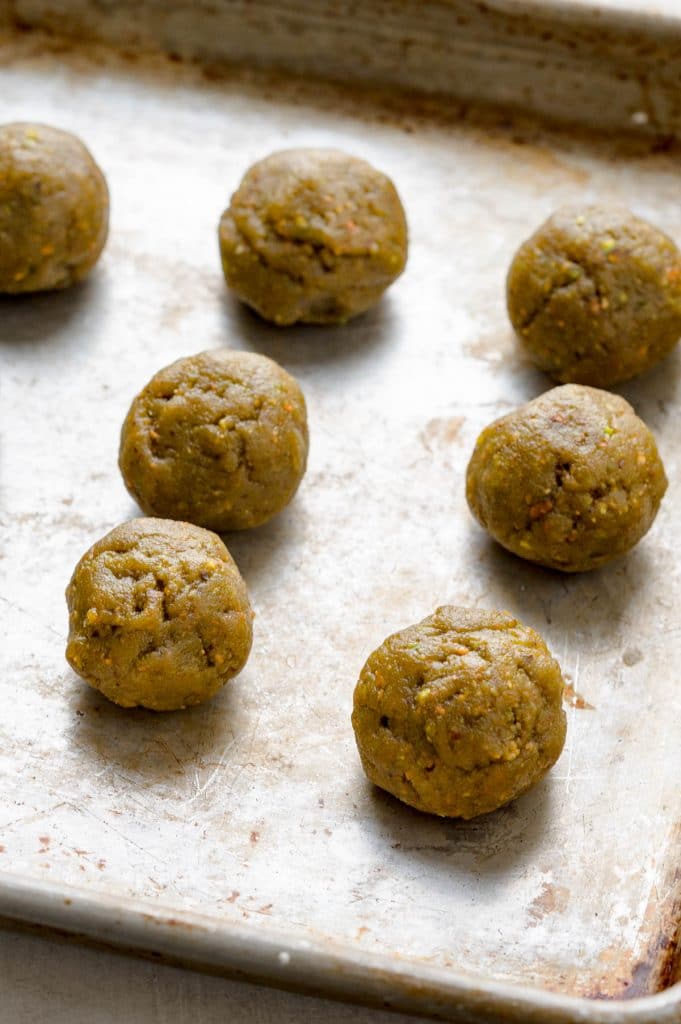 How to make nutty pistachio truffles
Place pistachios and 'Nilla wafers into a food processor and pulse to form fine crumbs.
Add the cream cheese in several stages and process until well combined, scraping the bowl as needed.
Add the brown sugar and rum and mix until well combined.
Scoop the pistachio truffles using a tablespoon measure and roll into balls.
Refrigerate the candy balls for 20-30 minutes until firm.
Coat the truffles with melted white chocolate and set on a lined cookie sheet.
Immediately sprinkle with chopped pistachios and let rest so the chocolate can set.
Truffle Variations:
These simple pistachio balls are easily customizable with these variations or come up with some of your own.
Use dark chocolate or milk chocolate candy melts.
Swap the rum for bourbon, cognac or pistachio liqueur.
Add half of a teaspoon each of cinnamon and lemon zest to the pistachio mix. It adds an exotic flavor.
Top the truffles with mini chocolate chips or holiday sprinkles or dragées.
Instead of 'Nilla wafers, use thin chocolate wafers.
What do the pistachio truffles taste like?
These candies have the satisfying crack of the candy shell and soft creamy interior. Pistachio is the dominant flavor with a tangy bite (from the cream cheese) and light rum finish. In a word, YUM!
My tasters were really excited about these festive holiday candies (even though I made them in April). There have been multiple requests for the recipe, which I'm very happy to share now!
FAQ's
How long will pistachio truffles last?
They should hold up for 5-7 days when stored at room temperature.
Can I freeze the truffles?
I don't advise it. The candy coating can weep when defrosting and mar the look and flavor of the pistachio truffles. Further, the nuts on top won't retain their crunch.
Which holidays are these pistachio truffles perfect for?
Christmas and New Year's Eve are definitely at the top of my list, however, these candy truffles are also perfect for Valentine's Day, St. Patrick's Day (use Irish whiskey instead of rum) and Easter.
Storage Tips
Allow the candy shell on the truffles to air dry completely before placing them in an airtight storage container, so they don't get smudged.
If you're stacking the pistachio truffles in a container, separate with a piece of parchment paper in between the layers.
Truffles can be stored at room temperature and don't need to be refrigerated.
To give pistachio truffles as a gift, place the candies in mini candy liners and arrange in a gift box.
More easy candy and truffle recipes you'll love: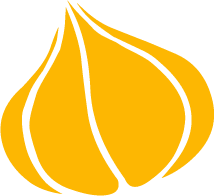 Tried this recipe? Leave a rating and review.
Your comments and shares are invaluable to me and the thousands of readers who use this site daily. If you've made the recipe, leave a star rating and review. We want to hear how you liked it.
We'd love it if you shared the recipe with your friends on social media!
Pistachio Truffles
These easy, no bake truffles are perfect for holidays and gift-giving. Made with Pistachios, vanilla wafers, cream cheese, golden rum and a white chocolate coating, they're really delicious.
INGREDIENTS:
1 ½

cups

vanilla wafers

1

cup

roasted, salted pistachios

4

ounces

cream cheese

⅓

cup

brown sugar

packed

2

tablespoons

rum

optional
FOR GARNISH
10

ounces

white chocolate melting wafers

I used Ghirardelli

¼

cup

extra pistachios

finely chopped
DIRECTIONS:
MAKE THE TRUFFLES
Combine the vanilla wafers and pistachios in the food processor and pulse several times until it resembles sand.

Add the cream cheese and rum and pulse again, scraping down the bowl of the food processor several times as necessary. Add the brown sugar and pulse to combine.

When the mixture is well mixed, dip a tablespoon into the mixture and place it in your hand. Press to compact the truffle so that it sticks together, then gently roll it into a ball. Transfer the truffles to a rimmed baking sheet.

Continue rolling out the remaining truffles. Refrigerate for 20 to 30 minutes until firm.
GARNISH THE TRUFFLES
Line a baking sheet with parchment paper and set aside.

Put the white chocolate wafers into a microwaveable bowl. Microwave on 50% power for 30 second increments, stirring after each time until the wafers are melted and completely smooth.

Remove the truffles from the refrigerator and place one on the end of a fork. Hold the truffle over the bowl of melted white chocolate and use a spoon to pour the melted chocolate over the truffle until it's well coated.

Transfer the truffle to the prepared baking sheet and use a toothpick or another fork to gently push the truffle onto the parchment paper (being careful not to mess up the candy coating). Sprinkle with chopped pistachios.

Continue with the remaining truffles in the same fashion. Let the chocolate coating dry for about an hour, then transfer the truffles to an airtight storage container or gift boxes.
NUTRITION:
Calories:
259
kcal
|
Carbohydrates:
27
g
|
Protein:
4
g
|
Fat:
15
g
|
Saturated Fat:
6
g
|
Trans Fat:
1
g
|
Cholesterol:
12
mg
|
Sodium:
87
mg
|
Potassium:
185
mg
|
Fiber:
1
g
|
Sugar:
20
g
|
Vitamin A:
150
IU
|
Vitamin C:
1
mg
|
Calcium:
60
mg
|
Iron:
1
mg
Pin "No Bake Pistachio Truffles" for later!