Colcannon Cakes (Leftover Mashed Potato Pancakes)
Leftover colcannon from your St. Patrick's Day celebration? Make these easy fried potato cakes. They're crispy and crunchy on the outside, creamy and cheesy on the inside — absolutely irresistible. Leftover mashed potato pancakes are a delicious side dish any time.
Can you make leftover mashed potato pancakes with colcannon?
Yes you can! This is one of those simple recipes I love because it uses up leftovers in a creative and tasty way that doesn't make you feel like you're eating leftovers.
My significant other, Scott, isn't a big fan of eating leftovers, but these crispy fried cabbage and potato cakes taste like something completely new — and if his enthusiasm is any indication, trust me, your whole family will love them.
What is colcannon?
Colcannon is a classic Irish side dish made with mashed potatoes and sautéed cabbage mixed together. Traditionally eaten on Halloween in Ireland, this comfort food dish has become ubiquitous with St. Patrick's Day celebrations in the United States.
Homemade colcannon is delicious on its own, but it's even better the next day in these crispy, tender, lightly pan fried potato cakes.
Since Colcannon is basically mashed potatoes, the leftovers work perfectly in these fried potato cakes. You just need a few more ingredients to bring it all together. (BTW – you can make these fried potato cakes with plain mashed potatoes too.).
Ingredients for leftover colcannon fried mashed potato pancakes
Leftover Colcannon Mashed Potatoes
All Purpose Flour
Cheddar Cheese
Salt & Pepper
Egg
Panko Breadcrumbs
Olive Oil (or other oil for pan frying the mashed potato patties)
How to make fried mashed potato patties
Add leftover colcannon to a large mixing bowl and stir in the egg until it's well combined.
Sprinkle on the flour, one tablespoon at a time, mixing after each addition until no dry particles remain.
Add the grated cheddar cheese, salt and pepper and mix well to combine.
Scoop a portion of mashed potatoes into your hands and form the balls into patties, about 3″ in diameter. Transfer to a sheet pan.
Refrigerate (or freeze the mashed potato patties) for about 10 minutes to firm them up.
Dip the patties into panko bread crumbs to coat and fry in a hot skillet with olive oil until golden and crispy outside.
Tips for forming colcannon potato and cabbage cakes
Don't add the flour all at once, it's easier to blend it in gradually and you'll be sure there's no dry spots left.
Grate your own cheese instead of using the pre-grated stuff. It's gooier and holds the fried mashed potato patties together better.
Use a large cookie scoop to portion out the potato mixture into even cakes. This way, the fried mashed potato patties will cook evenly and at the same time.
The potato mixture can be sticky to work with, so I recommend lightly coating your hands with cold water before shaping the patties. This will prevent the "dough" from sticking to your hands.
The mashed potato pancakes need to rest in the refrigerator after shaping so they have a chance to firm up. If they're at room temperature, they'll be too soft and will fall apart when pan frying.
FAQ's
Can I make the fried mashed potato patties ahead of time?
Yes. Form the colcannon cakes ahead of time, but don't dredge them in the panko yet. Refrigerate or freeze until you're ready to fry them, then pat the breadcrumbs onto them and fry. If you coat them in breadcrumbs too soon, they won't crisp up in the pan.
Can I deep fry the potatoes patties?
Yes. Heat the oil to 375° F and when the oil is hot, carefully add the patties to the hot oil. Note, if you're cooking them in a deep fryer, you can also just roll them into balls to fry… then serve them with a dipping sauce like an aioli.
Can I air fry the potato cakes?
Yes. Spritz both sides of the leftover mashed potato pancakes with olive oil and place in the air fryer at 380° F. Cook for about 10-12 minutes, flipping the patties halfway through. They won't be as dark golden brown as the pan fried or deep fried versions, but you'll save a few calories.
Can I freeze leftover colcannon cakes?
Yes. Freeze them either before you cook them (like I mentioned above) or freeze them after they've been fried and cooled to room temperature. They should last for up to 2 months in the freezer if well wrapped.
This is a basic recipe for Irish colcannon cakes, but you can jazz them up in lots of ways. Here's a few suggestions.
Variations on fried mashed potato patties
Add crumbled bacon to the leftover mashed potato mixture before frying.
Use crumbled blue cheese instead of cheddar for a tangy bite.
Add a tablespoon or two of horseradish to the colcannon cakes for a bit of a kick.
Serve with a scoop of sour cream and fresh chopped parsley or chives
What goes with leftover colcannon mashed potato pancakes?
You can serve these fried potato cakes as a side dish with just about anything. Think of them the same way you would any starchy side.
We like them with:
Fried leftover mashed potatoes for breakfast?
You bet! If these fried mashed potato patties remind you of hash browns, you're not alone.
Try these crispy colcannon cakes for breakfast with fried eggs and bacon or sausage.
Use them as the base for poached eggs topped with Canadian bacon or ham and a bit of hollandaise sauce.
For a stick to your ribs breakfast, spoon over some sausage gravy and top with a frizzled egg.
More popular recipes using leftovers: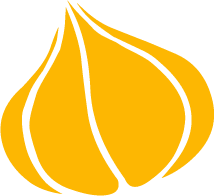 Tried this recipe? Leave a rating and review.
Your comments and shares are invaluable to me and the thousands of readers who use this site daily. If you've made the recipe, leave a star rating and review. We want to hear how you liked it.
We'd love it if you shared the recipe with your friends on social media!
Colcannon Potato Cakes
Crunchy on the outside, soft and creamy on the inside, these simple potato cakes made with leftover colcannon, cheddar cheese and panko breadcrumbs are a great side dish.
INGREDIENTS:
3

cups

leftover colcannon

(or leftover mashed potatoes)

1

large

egg

lightly beaten

3

tablespoons

all purpose flour

1

cup

grated cheddar cheese

salt and pepper to taste

1

cup

seasoned panko breadcrumbs

or use plain panko and add your own seasoning mix

oil for frying
DIRECTIONS:
In a large bowl combine the leftover colcannon or plain mashed potatoes with the whisked egg. Stir to combine.

Sprinkle the flour over the potatoes one tablespoon at a time and mix well to combine before adding another tablespoon.

Stir in the cheddar cheese and mix well. Add salt and pepper to taste.

Use a large cookie scoop to portion out a ball of mashed potato dough. Form each ball into a patty, about 3″ in diameter. Transfer to a baking sheet or platter (one that will fit in your refrigerator or freezer). Continue in this fashion until you've used up all the potato mixture. Transfer the potato patties to the freezer for about 5-10 minutes or until they firm up a little, without freezing.

Add the panko to a shallow bowl and gently shake it into a single layer.

Coat each of the patties evenly in the panko breadcrumbs and return to the baking sheet. Freeze for an additional 5-10 minutes. (If they're too soft, especially initially, they'll break apart when frying.)

Heat a large nonstick skillet over medium to medium high heat. Drizzle in enough olive oil to coat the bottom of the pan. When the oil is hot and starts to moire and slick across the surface, it's ready to fry.

Working in batches, gently add the potato cakes to the skillet and fry for 3-4 minutes until the bottom of the patty is golden brown.

Carefully flip the patty (they'll be soft) by placing the fingertips of one hand over the patty and lifting with a spatula. Quickly flip the colcannon cakes and brown on the opposite side, another 3-4 minutes.

Transfer the patties to a dish lined with paper towels. Continue to fry in this manner until you've fried all the patties.
TIPS:
Heat the oven to 325° and keep the patties warm while you make the separate batches.

You can keep the potato patty dough in the refrigerator for up to 5 days and just fry a few patties as needed when you want them.

Uncooked patties can be frozen. Wrap them in parchment paper so they don't touch, then wrap in foil or freezer paper. Patties will keep frozen up to one month. Thaw before frying.

Leftovers are great for breakfast with eggs and sausages or bacon.
RECIPE VIDEO:
NUTRITION:
Calories:
521
kcal
|
Carbohydrates:
57
g
|
Protein:
15
g
|
Fat:
26
g
|
Saturated Fat:
9
g
|
Trans Fat:
1
g
|
Cholesterol:
76
mg
|
Sodium:
703
mg
|
Potassium:
754
mg
|
Fiber:
5
g
|
Sugar:
3
g
|
Vitamin A:
356
IU
|
Vitamin C:
15
mg
|
Calcium:
255
mg
|
Iron:
2
mg
Pin it for later!