Ham Bone and Vegetable Soup
Don't toss that leftover ham bone! It makes THE BEST soup. This simple ham and vegetable soup recipe uses leftover smoked pork shank with everyday veg, canned chick peas and tiny pasta for a big pot of hearty, homemade ham bone soup to feed the whole family. This easy recipe is ready to eat in about an hour.
I'll be honest. Whenever I buy a ham, the big thing on my mind is what I'm going to do with the bone.
I mean, sure, We all love a good glazed ham and one of my favorite things is stuffing thin slices into my grandmother's angel flake biscuits… but nothing compares to the savory rich flavor that comes from the bone. I use it to season everything from a pot of greens to this very popular ham bone split pea soup.
Why use a ham bone for soup?
Even after you've enjoyed your ham dinner… and the subsequent sandwiches and casseroles, the bone is the REAL prize. It has magic qualities that are just waiting to be summoned by you.
The lure of leftover ham bones
In the same way beef bones and chicken carcasses make wonderful stocks and broths, so does ham. However, the flavors of smoked pork are deeper and more concentrated thanks to the method of transforming a fresh pork leg into its smoky, pink cousin, ham.
Aside from the punch of in-your-face flavors, natural collagen from a leftover ham bone adds body and a silky mouth-feel that transforms soup into an ethereal experience. Trust me, you can't get the same flavor and richness from a bouillon cube.
What you need for ham and vegetable soup
Leftover Ham Bone
Olive Oil
Onions
Carrots
Celery
Tomato Paste
Oregano
Crushed Red Pepper Flakes
Bay Leaf
Chicken Stock or Water
Canned Chick Peas (a.k.a garbanzo beans or ceci)
Escarole
Pastina Pasta (or other small pasta)
About the ingredients:
Though the ingredients for my ham and vegetable soup are likely things that are already in your larder, I've got a few tips on using some of these everyday items.
Tomato Paste – I usually keep two types of tomato paste on hand… cans for using in homemade pasta sauces and the type sold in the tubes (like toothpaste) for recipes like this, that only use a few tablespoons of the paste. I actually reach for this far more than I do the canned variety.
Canned Chick Peas – I love canned chick peas (garbanzo beans) in salads because they're sturdier than most other legumes, but simmering canned ceci in the ham bone broth will soften them and yield a creamy texture. Be sure to add the bean liquid from the can too; it adds viscosity.
Escarole Lettuce – Don't be fooled — escarole isn't as dainty as regular lettuce. It's a sturdy leaf that acts more like kale or collard greens and can stand up to the heat of a simmering soup and will maintain its heft and chew.
Pastina – These are tiny pasta, usually shaped like stars (smaller than orzo) that you don't even need to chew to enjoy. I like using pastina because they cook very quickly and as the pasta absorbs some of the liquid the mini pastina plumps and, consequently, thickens the broth.
There's nothing like a good homemade ham and vegetable soup with a savory, rich broth, creamy beans and veggies. A little pasta added at the last minute is always a welcome addition too. This ham bone soup is quick, easy and delicious. Best of all, this recipe makes a big pot of leftover ham soup that you can enjoy for days. So, let's get started.
How to make ham bone soup
Saute a mire poix of vegetables in a large pot or Dutch oven until tender.
Add tomato paste and mix well to coat the veggies, then add the seasonings and cook for 1-2 minutes until fragrant.
Add the ham bone and cover with low sodium chicken stock (or water) and a can of chick peas (garbanzo beans) with their bean liquid.
Bring the ham bone soup to a boil, then reduce the heat to a simmer and cook for 30 minutes.
Transfer the chunk of ham to a rimmed pan to cool, then pick off any remaining pieces of meat and add them back to the pot along with the pasta. Cook for 4-5 minutes, until the pasta is not quite done, but on its way. (Note: if you use a different type of pasta, you may need to extend the simmering time a few minutes depending on how long it takes to cook).
Stir in the chopped escarole lettuce and simmer an additional 2-3 minutes or until the lettuce is tender and the pasta is cooked.
How to make the soup without a ham bone
So, what if you want a ham and vegetable soup, but you don't have a leftover ham bone at the ready? Here's what I recommend: Use a smoked ham hock AND a ham steak or chopped ham (from the meat case, not from the deli).
A ham hock is from the lower part of the pigs leg. Technically not the ankle but just above. This bit is loaded with collagen and sinew, skin and fat and a little meat. In my experience, the ham hocks from my grocer don't have enough meat to make a whole pot of soup (though they're great for flavoring and adding that silky texture), which is why I recommend augmenting with a diced ham steak.
They sell small ham steaks that weigh between half a pound to a little more than a pound. Some brands even sell pre-diced packaged ham that's perfect for use in soups and casseroles.
Ham hocks and ham steaks are generally pretty inexpensive and this swap is a suitable stand-in for a leftover ham bone in this soup recipe.
This ham and vegetable soup recipe is endlessly customizable according to your tastes and what you have on hand in the pantry or fridge. Feel free to make it your own. Here's a few ideas.
Variations and swaps:
Swap chick peas for other types of beans like cannellini (white kidney beans), Great Northern beans, black beans, or pinto beans. Be sure to use the bean liquid in the soup as it adds more body to the broth.
Use different types of pasta. I used pastina, but you can also sub orzo, ditalini, elbow macaroni, alphabets or small shells. Different pasta shapes have different cooking times, so check the timing on yours and adjust the simmer time accordingly.
For a gluten-free ham bone soup, add cooked white rice or diced potato to the broth instead of pasta.
For a more nutritious ham vegetable soup, use quinoa or cooked farro in place of the noodles.
Want more veggies? Add 2-3 cups of mixed frozen veggies to the pot for a chunkier finish.
Don't have escarole? Try fresh chopped kale or a few handfuls of spinach.
FAQ's
Is ham bone soup healthy?
On a per serving basis, yes, this is a healthy soup. It's got a good blend of proteins, carbohydrates and good fats. Because smoked ham is naturally high in sodium, the soup reflects that. It's also one of the reasons its so good.
How long can I keep the leftovers?
The ham and vegetable soup will last 5-7 days when sealed in an airtight container in the refrigerator.
Why did my soup turn to jell-o in the refrigerator?
Relax, that just means you did it RIGHT! The gelatin is a by-product of the collagen that releases from the ham bone into the stock and it's what gives this soup that velvety mouth feel.
Can I freeze the ham bone soup?
Yes! I recommend freezing the soup in individual containers (instead of a big block). It keeps well wrapped for 2-3 months in the freezer.
Can I make ham vegetable soup in a crock pot?
Yes. You'll need to sauté the vegetables with tomato paste and spices in another pot before transferring to the crock pot with the ham bone, broth or water and chick peas. Cook on low for 6-8 hours or high for 2-4. Remove meat from the bones and add it back to the soup with the pasta. Simmer until the pasta is almost done, then add the escarole.
Can I make ham bone soup in an Instant Pot or Pressure Cooker?
Yes. Once the vegetables, tomato paste and spices have cooked, add the ham bone, can of chick peas and liquid of choice. Seal the pressure cooker and bring to high pressure. Cook for 12 minutes. Let the pressure reduce naturally, then finish the soup as directed.
What goes with ham bone vegetable soup?
Homemade Popovers are one of my all time faves! They take about 45 minutes to make, with most of that hands-off time, so you can easily make a pot of soup and homemade popovers — and have them come out at the same time.
Hot-from-the oven biscuits
Crusty bakery baguette is great for dunking in the ham broth too.
Sandwich this easy deviled ham spread on a potato roll to go with the ham and vegetable soup.
A hot from the griddle grilled cheese is great for dunking.
Seasoned fried oyster crackers are an unexpected garnish with the soup.
Finally — my guilty pleasure… Cheez Its. (Don't give me that look). There's just something about the combination with this ham bone soup that I find strangely addicting!
Why this recipe works:
This ham bone soup works well because it layers the flavors gradually and each step coaxes out the MAXIMUM.
The mirepoix is aromatic, but coating it with tomato paste and cooking the together for a few minutes deepens the flavors.
The crushed red pepper flakes and dried herbs add another layer of complexity and the ham bone is the exclamation point on the soup.
I love the creamy chick peas with the ribbons of tender escarole and those baby pasta practically slide down your throat.
More ham recipes:
More hearty homemade soup recipes: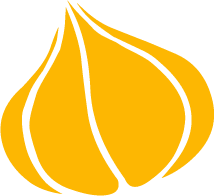 Tried this recipe? Leave a rating and review.
Your comments and shares are invaluable to me and the thousands of readers who use this site daily. If you've made the recipe, leave a star rating and review. We want to hear how you liked it.
We'd love it if you shared the recipe with your friends on social media!
Ham Bone Soup with Chick Peas and Escarole
You'll love this brothy, smoky, richly satisfying homemade soup. It's made with a leftover ham bone (or ham hock) and everyday ingredients like canned chick peas, pasta and greens for a big pot of ham bone soup to feed the whole family.
SPECIAL EQUIPMENT:
Dutch Oven or large soup pot with lid
INGREDIENTS:
1

leftover ham bone

2

cups

diced ham

plus whatever else you can pull off of the bone after simmering.

2

teaspoons

olive oil

1

medium

onion

diced

3

stalks celery

diced

3

medium

carrots

peeled and chopped

2

tablespoons

tomato paste

1 ½

teaspoons

dried oregano

¼

teaspoon

crushed red pepper flakes

1

bay leaf

8

cups

chicken stock

preferably low sodium

15

ounces

canned chick peas with their liquid

½

head

escarole lettuce

chopped, about 4 cups

½

cup

pastina

or other mini pasta
DIRECTIONS:
heat the olive oil in a large dutch oven over medium high heat. Add the chopped onion, celery and carrots. Sauté for 4-5 minutes until the vegetables begin to soften and the onion and celery become slightly translucent.

Stir in the tomato paste to coat the vegetables well and add a little color (Maillard reaction) to the paste, 2-3 minutes.

Add the oregano, and red pepper flakes and stir well to combine.

Stir in the chicken stock garbanzo beans with their liquid and the bay leaf. Place the ham bone in the dutch oven, cover and bring to a boil. Reduce the heat to a simmer and place the lid slightly askew to allow steam to escape. Simmer for 30 minutes.

Use a pair of tongs to remove the ham bone and transfer to a rimmed sheet pan to cool.

Stir in the diced ham and pastina pasta to the soup and simmer for 4-5 minutes. Add the escarole and cook for 2-3 minutes to wilt the vegetable.

When the ham bone is cool enough to touch, remove any excess meat and add it to the pot of soup.

Taste for seasonings and adjust as necessary with salt and pepper. Serve with a sprinkle of parmesan cheese.
NUTRITION:
Calories:
313
kcal
|
Carbohydrates:
39
g
|
Protein:
21
g
|
Fat:
8
g
|
Saturated Fat:
1
g
|
Polyunsaturated Fat:
2
g
|
Monounsaturated Fat:
3
g
|
Cholesterol:
30
mg
|
Sodium:
1225
mg
|
Potassium:
747
mg
|
Fiber:
6
g
|
Sugar:
9
g
|
Vitamin A:
6052
IU
|
Vitamin C:
8
mg
|
Calcium:
79
mg
|
Iron:
3
mg
Pin it for later!