Ham, Kale and Great Northern Bean Soup
Looking for an easy ham hock and bean recipe? This Great Northern Bean Soup is the answer. I use ham hocks plus a meaty ham steak to bring a satisfying smoky flavor to the dish. Soak the dried northern beans overnight so they're ready to cook the next day. With healthy, fiber-rich kale as well as celery, onions and carrots, this creamy ham and bean soup makes a great meal for the whole family, and they're going to love it.
This post has been updated for photos and content since it's original publication in 2014. The recipe is the same delicious original.
What are Great Northern Beans?
Great Northern Beans are related to kidney beans and pinto beans. When cooked this mild, delicate white bean is creamy, soft and utterly perfect for this northern bean soup.
I buy dried beans and soak them overnight to rehydrate before starting the soup. Drain and rinse the beans before adding fresh water back to the pot and (See photo above.)
Are navy beans and great northern beans the same?
Not really. Though they are both considered white beans, Great Northern beans are larger with firmer skins than Navy beans, however, you can substitute navy beans in this recipe.
What are ham hocks?
Ham hocks come from the pigs hind legs, just above the ankle but below the ham. They're made up primarily of fat, bone, gristle and connective tissue, however when they're smoked, this section of the pig can be a flavor boom to all kinds of dishes. Though you won't get any meat from a smoked ham hock, they'll infuse anything with their rich, smoky flavor and contribute a luscious, satiny mouth feel to soup broths and stews – especially this ham hock and bean soup.
I love legumes. Their mild, creamy texture, broad versatility and overall affordability make them pantry staples around the world. Though they might seem intimidating to make, beans are probably one of the simplest dishes. All you need is a good heavy pot and enough water to cover the beans by a few inches. I prefer using a dutch oven but you can also use a crock pot or Instant Pot.
How to cook dried beans in a dutch oven
Drain and rinse the previously soaked beans. Transfer them to a dutch oven and add fresh water.
Add bay leaves and ham hocks to the great northern beans.
Bring the pot of beans to a boil.
Reduce the heat to a simmer and place the lid on the pot so that its slightly askew and steam can escape. Simmer the beans, stirring occasionally for about 1 1/2 hours, or until the beans are tender.
Test for doneness by fishing out a bean and tasting it. The beans should be soft all the way through, but not mushy.
How to cook dried beans in a slow cooker
Add soaked Northern beans to the slow cooker and cover with fresh water.
Add the bay leaves and ham hocks to the beans. Cover with the lid and turn the slow cooker onto "low".
Cook for 5-6 hours or until the beans are tender but not mushy.
How to cook dried beans in an Instant Pot
Add the soaked beans to the Instant Pot with the bay leaves and ham hocks.
Cover with water. (Be sure not to overfill the vessel beyond the "Maximum" line).
Turn on High Pressure and be sure the pressure valve is sealed. When the pressure is reached, cook for 30 minutes. Let the pressure fall naturally.
My mother has been making some version of this soup since I was a kid. This recipe is loosely based on hers, with a few extra vegetables added for extra nutrition, however, it starts with a standard mirepoix of carrots, celery and onion. Prepare the vegetables while the beans are simmering.
After the beans are tender, the rest of the soup will come together fairly quickly and you'll soon be rewarded with a hearty, creamy ham and bean soup that'll feed a crowd.
Assembling the soup
Remove the bay leaves and ham hocks from the soup and discard.
Scoop out about 2 cups of the cooked beans and their liquid into a blender and set aside.
Add the chopped vegetables and diced ham to the pot and simmer for 20 minutes or so until the vegetables are tender.
While the soup simmers, blend the beans to a smooth creamy puree.
Add the pureed northern beans back to the soup and stir to combine.
Stir the chopped kale into the soup and simmer until the kale wilts and becomes tender.
Season the soup to taste with salt and pepper.
Great Northern Bean Soup is ideal for cooler weather and since it makes a large pot, it will easily feed a family of 4-6, or it can be divvied up into individual storage containers for workday lunches all week long. Even though there's only 2 of us in the house, I'll make a full pot of this ham hock and bean recipe and within a few days, we'll have eaten through the whole thing. It's just THAT GOOD. The kale is tender, with a good chew and the creamy ham and bean soup is warm and satisfying from the first bite to the last.
You might also like these bean soup recipes:
What to serve with ham hock bean soup: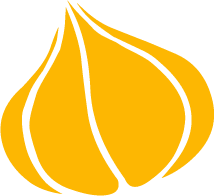 Tried this recipe? Leave a rating and review.
Your comments and shares are invaluable to me and the thousands of readers who use this site daily. If you've made the recipe, leave a star rating and review. We want to hear how you liked it.
We'd love it if you shared the recipe with your friends on social media!
Smoked Ham, Kale and White Bean Soup
This comfort food favorite gets a healthy bent with a little chopped kale.
INGREDIENTS:
1 16

oz bag

great northern beans

8

cups

water

2

ham hocks

2

bay leaves

1

pound

ham steak with ham bone

trimmed of fat and diced into 1/2″ pieces

3

medium

carrots

peeled and chopped

2

stalks

celery

chopped

1

medium

onion

peeled and chopped

2

cups

kale

tough stems removed, chopped
DIRECTIONS:
Pour beans into a large heavy stockpot. Using your fingers, sift through the beans to find and remove any foreign materials or damaged beans. (I have found a stone or two in my beans before – so don't skip this step).

For overnight soak: Cover beans with about 2 inches of water. Place lid on the pot and let soak overnight.

Short on time? Quick soak your beans: Place beans in a large saucepan with 6-8 cups of water. Bring to a rapid boil on medium high heat. Boil 2 more minutes. Remove from heat; cover and let stand one hour.

Drain beans and add 8 cups of water, ham hocks and bay leaves to beans. Cover and bring just to boiling over medium high heat. Reduce heat to low and simmer gently with lid tilted, about 1 1/2 hours, until beans are tender. Remove from heat.

Ladle out about 2 cups of beans and cooking liquid and set aside. Add diced ham along with the ham bone, carrots, celery and onions to beans and simmer 15-20 minutes until vegetables are tender.

Meanwhile, add reserved beans to a food processor or blender and puree until smooth. Pour the puree into the soup pot and stir. Add kale, cover and simmer 10- 20 minutes more, until the kale is tender. Serve.
NOTES:
If the soup gets too thick, add water about a half cup at a time, until you achieve the desired consistency.
Each Serving size is about 1 3/4 cups.
NUTRITION:
Calories:
223
kcal
|
Carbohydrates:
46
g
|
Protein:
10
g
|
Fat:
1
g
|
Sodium:
48
mg
|
Potassium:
922
mg
|
Fiber:
8
g
|
Sugar:
21
g
|
Vitamin A:
9055
IU
|
Vitamin C:
55.6
mg
|
Calcium:
124
mg
|
Iron:
3
mg
Pin "Ham, Kale and Great Northern Bean Soup" For Later!