Ham Vegetable Barley Soup with Basil Pistou
This rustic, homemade ham vegetable barley soup recipe is easy to make in about an hour using leftover ham and pantry staples. This ham and vegetable soup has a fresh French twist with a swirl of pistou (pronounced pees-too) for a fresh, herbal finish. This ham, veg and pistou soup recipe makes a big pot to feed a crowd and is great for meal prep.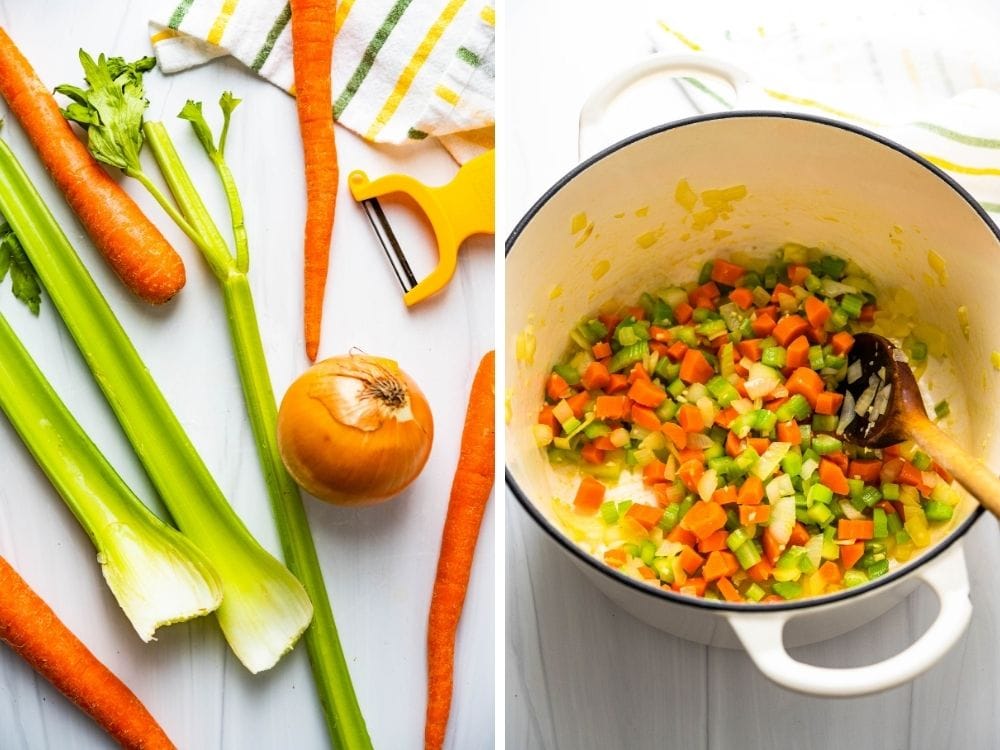 My crew love steaming bowls of soup so much, I usually make at least one pot of homemade soup each week from the fall through spring. This ham and vegetable soup has become my latest obsession because it's packed with fresh flavor and depth. With a few ordinary fresh and canned vegetables, toothsome barley and fresh basil pistou, you'll never get bored with this one.
Ingredients for ham vegetable barley soup
Olive Oil
Onion
Celery
Carrots
Garlic
Leftover Ham or Ham Steak
Canned Tomatoes
Canned White Beans
Pearl Barley
Bay Leaf
Thyme
Green Beans
Chicken Stock from rotisserie chicken – or low-sodium store-bought.
Parmesan Rind (optional)
My daughter think of this as an easy "dump and go" soup, because it's got a few convenience items and is ready to eat in about an hour. She's right.
Before we get into the nitty gritty of this ham and vegetable pistou soup, you might want to skim my tips for recommended equipment and ingredients.
Pro-Tips
Recommended equipment:
I like to use a heavy enameled Dutch Oven to cook soups, stews and braises.
Dutch ovens provide steady, even cooking whether it's on the stovetop or in the oven.
Bonus – they're also pretty enough to bring right to the table, and because of their sturdy makeup, they'll keep the contents hot throughout the meal. I start this vegetable barley soup in my large, 6-quart Dutch oven.
What type of ham to use:
If you have leftover ham (from a holiday or family dinner) you can and should use it in this vegetable barley soup.
If you don't have leftover ham, you can use a ham steak or diced ham from the butcher or meat section of the market. (Note: do not use sliced deli ham).
If you have a ham bone – whether from leftovers or a cross section from a ham steak, toss it into the soup – it will give the broth a richness and add body.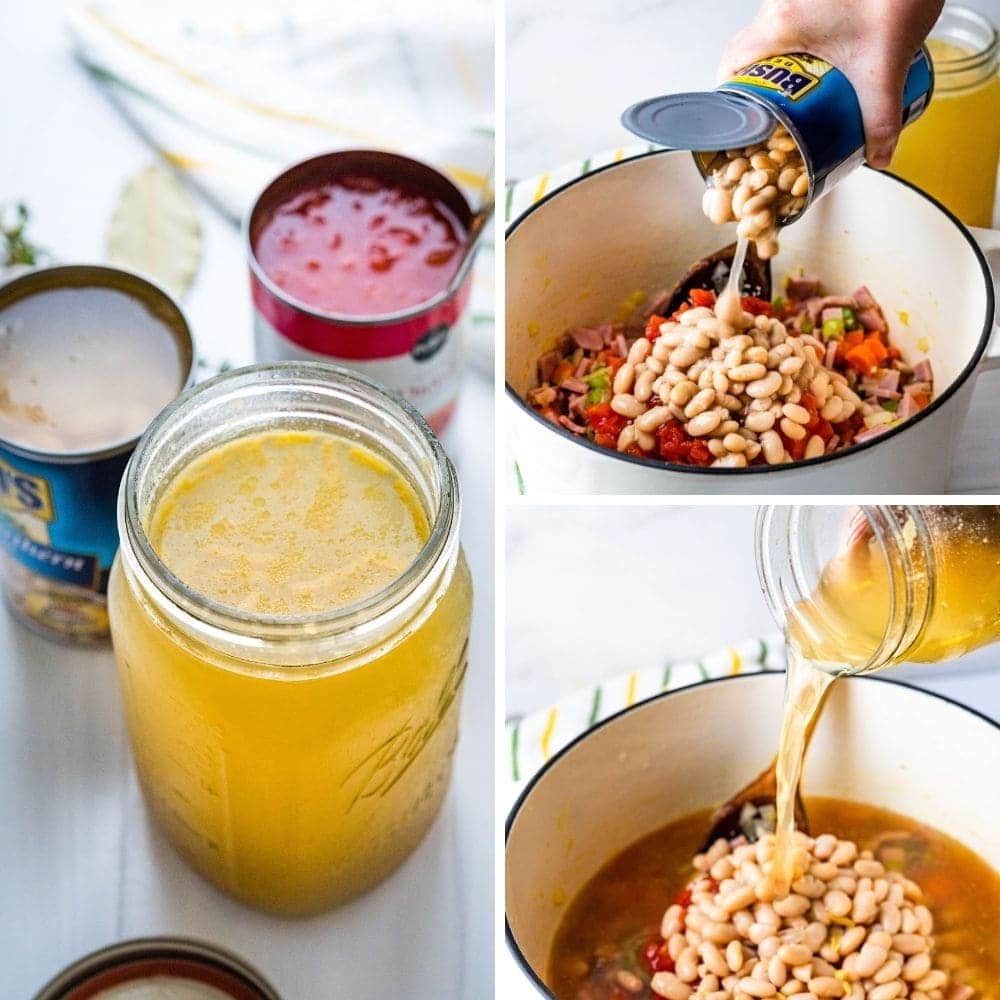 Chicken broth/stock
If you've got homemade chicken broth you can and should use it here. I make a chicken stock from leftover rotisserie chicken that works great in this soup.
If you're using canned broth, try to use the low-sodium variety. The ham adds enough sodium to the vegetable barley soup and if you use regular broth it could be too salty.
If you don't have low sodium chicken broth, you can dilute it by using 5 cups of regular stock and 3 cups of water.
Barley
The difference between pearled and quick cook barley is that the quick cook variety is more processed and has been rolled and steamed, to make it cook faster, usually in 10-15 minutes.
I used pearled barley in this pistou soup, which takes longer to cook (about 45 minutes to an hour). You can use either style in this ham and vegetable soup. If you go with the quick cook variety, you'll shave 30 minutes off the cook time.
If using pearled barley, rinse it before adding it to the ham and vegetable soup to wash away dust or debris.
Cheese rinds
Assembling ham vegetable barley soup
Sauté the onions, celery and carrots in the Dutch oven until softened and stir in the garlic. Cook for a minute or so until the garlic is fragrant.
Add the diced ham, tomatoes, canned beans, chicken broth, thyme and bay leaf and bring the mixture to a boil.
Add the barley along with the rind of parmesan cheese (if using). Cook until the barley is tender. (Cook times will vary depending on the type of barley you have.)
When the barley is tender, add the green beans and simmer until crisp tender, about 4-5 minutes.
What is pistou?
Pistou is like pesto without pine nuts.
Pistou is a fragrant herbaceous paste or sauce usually made with fresh basil, garlic and parmesan cheese.
I like to use it as a condiment with grilled chicken, pork, lamb, beef and fish or seafood. However, you can also spread it on sandwiches, or swirl into soups like this ham vegetable and barley soup. Pistou adds brightness and vibrance.
To me, the pistou is critical to this recipe, taking the flavors to the next level. Don't skip it!
Pistou ingredients
Fresh Basil Leaves
Garlic
Kosher Salt
Lemon Zest
Red Pepper Flakes
Olive Oil
Parmigiano Reggiano
You can make homemade pistou by hand in a mortar and pestle, but it's quicker and easier to do in a mini food processor.
How to make pistou for soup
Give the garlic a rough chop and add it to the food processor with the basil leaves, salt, lemon zest and red pepper flakes.
Pulse to finely chop the herbs.
Add the parmesan cheese and blend to combine.
Drizzle the olive oil into the basil mixture and process to form a paste.
My tasters LOVED this hearty, homemade vegetable barley soup with the herbaceous hit of basil and garlic. The ham gives the broth a meaty heft and the toothsome barley adds chew. Canned white beans make this pistou soup a complete meal while the crisp, tender green beans keep if fresh. This soup has it all.
I recommend serving the pistou on the side so diners can add as much as they want.
FAQ's
Can I freeze ham vegetable and barley soup?
Yes, Freeze the soup without the pistou in storage containers for up to 2 months.
How long will pistou last in the refrigerator?
Fresh pistou will last for 2-3 days. To store it, press a piece of plastic wrap directly onto the surface to prevent the basil from oxidizing.
Can I freeze pistou?
Yes. I recommend freezing it in ice cube trays (each one containing about 2 tablespoons), that way you can use what you want, when you want it.
What to serve with ham and vegetable soup:
More ham and vegetable soup recipes: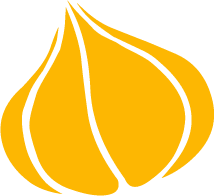 Tried this recipe? Leave a rating and review.
Your comments and shares are invaluable to me and the thousands of readers who use this site daily. If you've made the recipe, leave a star rating and review. We want to hear how you liked it.
We'd love it if you shared the recipe with your friends on social media!
Ham Vegetable Barley Soup with Pistou
This hearty, flavorful soup has a swirl of herbal pistou that elevates all of the flavors. Tasters couldn't get enough. Don't skip the fresh basil and parmesan blend — it MAKES the soup.
INGREDIENTS:
FOR HAM & VEGETABLE SOUP
2

tablespoons

olive oil

1

medium

yellow onion

diced

4

medium

carrots

peeled and diced into 1/2″ to 1″ pieces

3

stalks

celery

diced into 1/2″ pieces

2

large

garlic cloves

2

cups

leftover ham

diced

15

ounce

can diced tomatoes in juice

30

ounce s

Great Northern Beans

(or small white beans)with their canning liquid from 2 15-ounce cans of beans.

½

cup

pearl barley

1

bay leaf

5

sprigs

fresh thyme

tied with a kitchen string

2

cups

fresh green beans

trimmed and cut into 1″ pieces (or use frozen green beans)

8

cups

chicken stock from rotisserie chicken

homemade or low-sodium store-bought

rind of Parmigiano Reggiano

optional
FOR BASIL PISTOU:
3

cups

basil

3

cloves

garlic

½

teaspoon

kosher salt

½

teaspoon

lemon zest

½

teaspoon

crushed red pepper flakes

6

tablespoons

olive oil

(1/4 cup + 2 tablespoons)

¾

cup

freshly grated Parmigiano Reggiano
DIRECTIONS:
FOR THE SOUP:
In a large pot or Dutch Oven, heat the olive oil over medium high heat. Add the onion, carrots and celery and sauté until the vegetables are tender and the celery and onions are slightly translucent.

Stir in the garlic and heat through for one minute.

Add the diced ham, can of tomatoes, both cans of beans with their liquid, the bay leaf, thyme and chicken broth. Stir to combine and heat just to boiling. Add the rind of parmegiano reggiano if using.

Stir in the pearl barley and cook for 35 to 40 minutes or until the barley is almost done cooking. (Note, if using quick cooking barley, increase the amount to 3/4 cup and cook for 15 minutes or until done).

Add the green beans and cook for 5-6 minutes or until the beans are just tender. Remove from heat.
FOR THE PISTOU:
Roughly chop the garlic and transfer it to a mini prep food processor. Add the fresh basil leaves, salt, lemon zest and crushed red pepper flakes. Pulse several times, scraping down the sides as necessary until the basil is finely chopped.

Add the parmesan cheese and pulse to combine.

Use the "drizzle" function on the food processor to add the olive oil as you pulse the pistou to make a thick paste. Transfer to a bowl, cover and refrigerate until ready to use.
TO SERVE:
Use a pair of tongs to fish out the bay leaf, bundle of thyme and rind of parmesan cheese. Discard.

Ladle the soup into individual serving bowls and add a tablespoon of pistou to the hot soup. Swirl it into the soup and enjoy.
NUTRITION:
Calories:
463
kcal
|
Carbohydrates:
39
g
|
Protein:
24
g
|
Fat:
25
g
|
Saturated Fat:
6
g
|
Cholesterol:
28
mg
|
Sodium:
895
mg
|
Potassium:
1026
mg
|
Fiber:
9
g
|
Sugar:
7
g
|
Vitamin A:
6281
IU
|
Vitamin C:
20
mg
|
Calcium:
239
mg
|
Iron:
4
mg
Pin "Ham & Vegetable Pistou Soup" for later!