Easy Cilantro Lime Slaw For Fish Tacos & More
This quick and easy coleslaw recipe has no mayo and uses packaged slaw mix, fresh cilantro, lime zest and juice. Use this tangy cilantro lime slaw for fish tacos, topping pulled pork sandwiches or make it as healthy side dish for cookouts and barbecues. I've been making this no mayo coleslaw recipe for years and it's always a hit.
This easy slaw is way better than deli coleslaw!
Coleslaw (or some variation of it) has been around since the Roman times. Bet you didn't know that. And though it's developed passed its early origins, it's still essentially a cabbage salad. And there's good ones and not so good ones (I'm looking at you deli coleslaw).
This recipe is far from those sad, soupy, mayonnaise based wannabes in the plastic containers at the supermarket. It's bright, fresh, crisp and tangy. Best of all, you can make it in about 5 minutes and THIS mayo-free slaw recipe uses bagged coleslaw mix.
Personally, I love a good slaw and make variations on this salad all the time. My Southern coleslaw recipe is a traditional tangy, cabbage slaw with mayonnaise dressing. This crunchy cabbage, apple and fennel slaw is great to cut through the richness of smoked meats.
And today's quick, no mayo slaw is easy to make and perfect for last minute meals. We love it with lots of dishes and it's an especially good slaw for fish tacos because it's light, crunchy and tangy and adds tons of flavor.
Ingredients for cilantro lime coleslaw recipe (no mayo)
Granulated Sugar
Kosher Salt
Black Pepper
Lime Zest
Lime Juice
Rice Wine Vinegar
Celery Seed
Cilantro
Packaged Coleslaw Mix
How to make quick slaw for fish tacos and more
Start by making the no mayo dressing for the coleslaw, then toss with the packaged slaw mix to combine.
In a large bowl, combine the sugar, salt, pepper, lime zest and juice, rice wine vinegar and celery seed.
Whisk well to combine.
Add the packaged coleslaw mix and cilantro and use a pair of tongs to toss the slaw with the no mayo dressing until well combined.
Serve.
Is coleslaw with no mayo healthy?
Because the cilantro lime slaw doesn't have mayo, you'll save on excess fat, right off the bat. It's low in calories, carbohydrates and sugars, but this cilantro lime slaw recipe is packed with flavor. It's tangy and bright, crunchy and irresistible.
Swaps and Substitutions
If you don't have a lime at the ready, you can substitute the zest and juice with about 3 tablespoons of apple cider vinegar or red wine vinegar. It's a little more astringent than lime juice, but it works.
Use honey instead of granulated sugar.
Swap lemon zest and juice with chopped Italian parsley instead of lime and cilantro for a really bright and tangy flavor.
Swap packaged coleslaw mix for a blend of other crunchy vegetables like shredded carrots, julienned apple, shaved brussels sprouts, chopped romaine or iceberg lettuce, diced fennel, jicama, etc.
Add extra veggies to the easy coleslaw recipes. Try thin sliced or julienned radishes or sweet bell peppers.
FAQs
Can I make cilantro lime slaw ahead of time?
You can make the dressing ahead of time and mix it at the last minute. It's really best during the first hour or so that it's made. The slaw will become softer and less crunchy the longer it sits.
How long will leftovers last?
Up to a day. After that, the no mayo slaw can get soggy.
Can I use the slaw for more than fish tacos?
Definitely! Add it as a garnish to any type of taco or use as a side dish for any grilled or barbecued meats and seafood.
I mentioned that I've been making this no mayo slaw for years, and my family has been asking me (for years) to put it on the blog.
I never did, because it didn't feel like a recipe to me. Just a quick and easy side dish that didn't take any effort. Then I thought — that's exactly the kind of thing you want.
Why you'll love cilantro lime coleslaw
This is a simple, convenient mayonnaise free coleslaw recipe with flavors and textures that really pop. It's bright and tangy, lightly sweet and irresistible.
Flavor-wise, we love this crunchy slaw without mayo because of the fresh, light tangy lime and herbal cilantro. You can really taste it because it's not being weighed down by a heavy dressing.
Convenience-wise, it's the quickest and easiest slaw recipe because you don't have to chop any of the vegetables. Just use your favorite packaged coleslaw mix and make your own no mayo dressing in minutes.
You'll also like this because it makes a finite amount — just enough for a backyard cookout — and you won't have half a head of cabbage floating around in your crisper drawer for the next week, daring you to make something with it.
What goes with no-mayo cilantro lime slaw?
We've already covered the fact that you'll want this slaw for fish tacos, but it goes with much more. Try this recipe with:
More healthy summer side salads you'll love: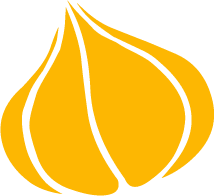 Tried this recipe? Leave a rating and review.
Your comments and shares are invaluable to me and the thousands of readers who use this site daily. If you've made the recipe, leave a star rating and review. We want to hear how you liked it.
We'd love it if you shared the recipe with your friends on social media!
Cilantro Lime Slaw
This crunchy, light no-mayo slaw is a delicious side dish for cookouts and barbecues and a vibrant, flavorful topping on fish tacos. We use a pre-made coleslaw mix to keep it simple. You'll love the super fresh flavors.
INGREDIENTS:
2

tablespoons

granulated sugar

1

teaspoon

kosher salt

½

teaspoon

black pepper

¼

teaspoon

celery seed

1

tablespoon

fresh lime zest

3

tablespoons

fresh lime juice

1

tablespoon

rice wine vinegar

or other like white or red wine or apple cider vinegar

16

ounces

packaged coleslaw blend

½

cup

chopped cilantro
DIRECTIONS:
In a large bowl combine the sugar, kosher salt, black pepper, celery seed, lime zest, lime juice and vinegar. Whisk well to combine.

Add the packaged coleslaw and chopped cilantro. Use a pair of tongs to toss the coleslaw mixture well and coat the cabbage with the dressing.

Serve as a side dish, or topping to tacos, sloppy joe's or pulled pork sandwiches.
RECIPE VIDEO:
NUTRITION:
Calories:
29
kcal
|
Carbohydrates:
7
g
|
Protein:
1
g
|
Fat:
1
g
|
Saturated Fat:
1
g
|
Polyunsaturated Fat:
1
g
|
Monounsaturated Fat:
1
g
|
Sodium:
302
mg
|
Potassium:
112
mg
|
Fiber:
2
g
|
Sugar:
5
g
|
Vitamin A:
127
IU
|
Vitamin C:
23
mg
|
Calcium:
26
mg
|
Iron:
1
mg
Pin it for later!