Comfort food. It means different things to different people. For some it's pizza, or a fried chicken, for others it's spaghetti and meatballs or meatloaf and mashed potatoes. A strong case can be made for mac-and-cheese or a toasty grilled cheese sandwich with a cup of tomato soup. If it were my last day, any one of those would be a suitable meal for me.
Unfortunately, comfort food and skinny jeans are rarely uttered in the same sentence.
That was my mindset last week. I wanted something warm and comforting for dinner, but I didn't want the guilt associated with any of those indulgences.
Scott and I are trying to rectify a laissez-faire, I'll-eat-what-I-want-to-eat, attitude which I'm sure everyone succumbs to from time to time.
In the pantry were French green lentils (aka Du Puy lentils) and quinoa — two starchy ingredients that combined would lend that comfort food mouth-feel. (I believe comfort food is all about mouth-feel).
The key is not to overcook the beans or quinoa. The lentils should be tender, but hold their shape. The quinoa should expose the spiralized germ, while still having texture. Easy enough to accomplish both of those things.
When the lentils and quinoa are cooked, remove the lids on the pots, so the steam evaporates. Letting them cool like this, dries them out a bit and makes them easier to toss together without being goopy.
Fresh chopped plum tomato and parsley add flavor and brightness. A shallot vinaigrette with a liberal dose of dijon mustard adds just the right tang.
For an extra creamy, salty kick you can sprinkle individual servings with goat cheese or feta crumbles — which I would have done here, if I'd had them on hand. (And I was just at the store, too. Grumble).
Despite that, Scott requested the leftovers for his lunch the next day. That counts as success in my world!
More whole grain salads you'll love: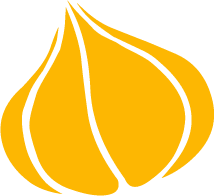 Tried this recipe? Leave a rating and review.
Your comments and shares are invaluable to me and the thousands of readers who use this site daily. If you've made the recipe, leave a star rating and review. We want to hear how you liked it.
We'd love it if you shared the recipe with your friends on social media!
Tangy Lentils and Quinoa
Lentils are easy to fix and they make a great side dish or vegetarian main. The tangy dressing really livens this dish.
INGREDIENTS:
For the Lentils
1

cup

homemade vegetable broth

½

cup

water

¼

teaspoon

ground bay leaves

1

whole bay leaf

3-4

whole stems of thyme

tied in kitchen string

½

cup

de puy french lentils
For the Quinoa
1

large

stalk celery

diced

2

medium

carrots

peeled, diced

½

medium

onion

diced

1

tablespoon

olive oil

¾

cup

quinoa

1½

cups

water

1

large

ripe plum tomato or half a beefsteak tomato

seeded and diced

½

cup

parsley

chopped
For shallot vinaigrette
2

medium

shallots

finely diced

2

tablespoons

red wine vinegar

2

teaspoons

dijon mustard

5

tablespoons

extra virgin olive oil

½

teaspoon

kosher salt

¼

teaspoon

black pepper

freshly ground
DIRECTIONS:
In a small saucepan, bring vegetable stock, water, ground bay leaves, whole bay leaf and bunch of time to a boil. Add lentils, cover and simmer about 25-30 minutes – until lentils are tender, but not mushy. Remove from heat and take the lid off the pot so the lentils can cool.

Meanwhile, heat 1 tablespoon olive oil in a medium saucepan over medium heat. Add celery, carrots and onion, and cook until vegetables are slightly softened, about 4-5 minutes. Add quinoa and water and bring to a boil. Cover pot with a lid and reduce heat to low. Simmer for 15 minutes until quinoa is tender and has given off its little spiral germ. Remove from heat and take the lid off the pot so quinoa can cool.

While quinoa and lentils cool, make the vinaigrette. In a small bowl, whisk all the ingredients for the vinaigrette until mixture is emulsified.

In a large bowl combine lentils, quinoa, chopped tomato, chopped parsley and gently toss to combine. Add 3 tablespoons of the vinaigrette and toss. Taste for seasoning and moisture. If it needs more dressing add it 1-2 tablespoons at a time, tasting after each addition.

Serve warm or at room temperature. (Optional – you can sprinkle on some feta cheese or crumbled chevre if desired.)
NOTES:
I usually end up with a little vinaigrette left over, which can be added to a green salad the next day.
NUTRITION:
Calories:
307
kcal
|
Carbohydrates:
34
g
|
Protein:
8
g
|
Fat:
16
g
|
Saturated Fat:
2
g
|
Sodium:
396
mg
|
Potassium:
528
mg
|
Fiber:
8
g
|
Sugar:
6
g
|
Vitamin A:
3925
IU
|
Vitamin C:
11.8
mg
|
Calcium:
61
mg
|
Iron:
2.9
mg
Don't forget to Pin It For Later!