When you're craving pork lo mein for dinner, this quick and easy pork stir fry is the BEST. Made with stir fried pork tenderloin, snow peas, shiitake mushrooms and sweet red peppers, this simple pork stir fry recipe has tasty bits in every bite and you'll love the ginger pork stir fry sauce with garlic, soy and sesame oil.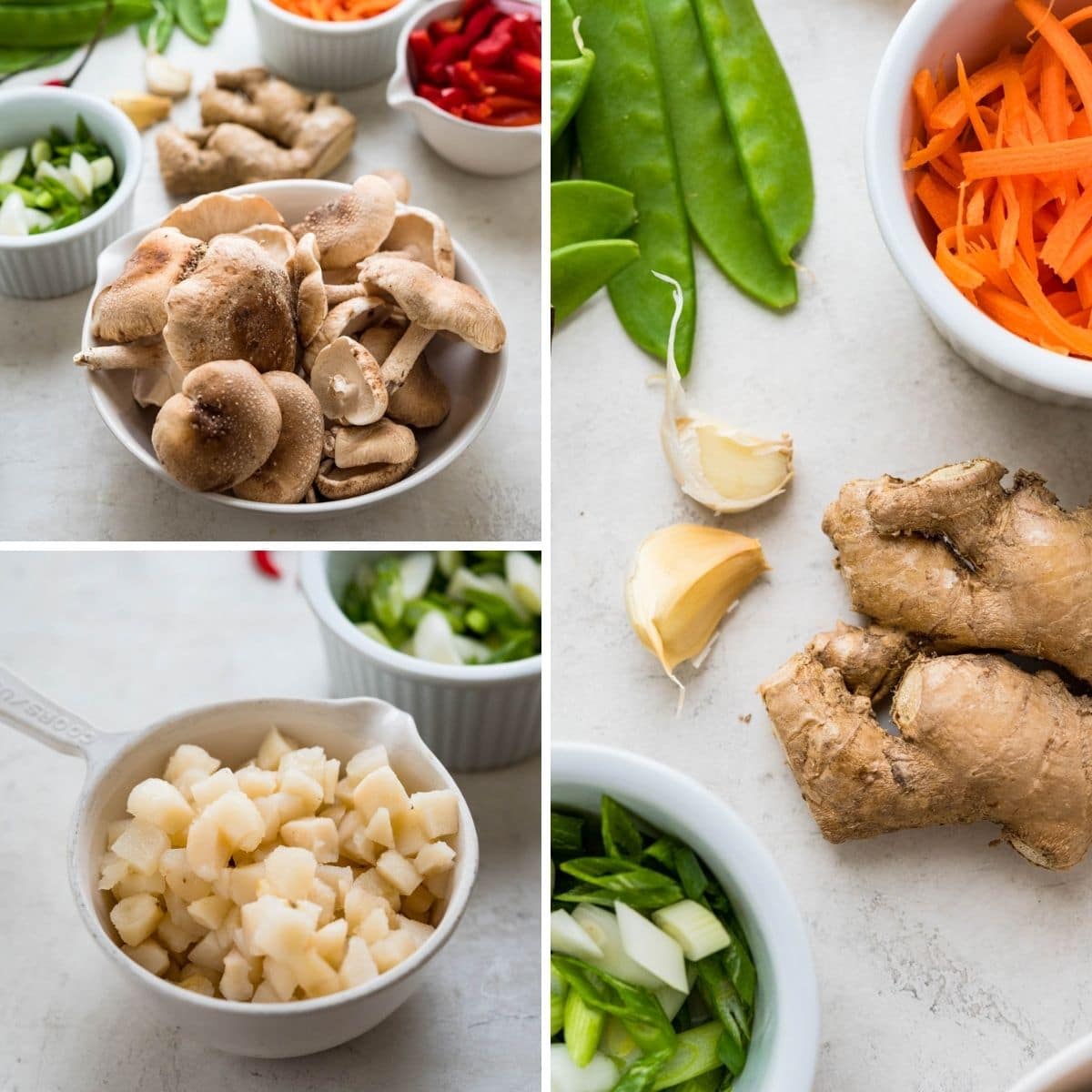 I've loved pork lo mein since the first time I got to choose what I wanted from the Chinese take-out menu when I was 7 years old.
As a kid, I could think of no better treat than seasoned lo mein noodles in a pork stir fry with perfectly sliced veggies in my very own pint sized white carton with the red lettering and thin wire handle. To me, it was the height of culinary sophistication.
Today, I make homemade stir fries at least a few times a month. Some of my favorites are these Chinese Beef Noodles, Chicken Fried Rice and classic Beef and Broccoli.
Pork lo mein still remains a favorite for me. I love its ease and versatility and that it comes together so quickly. And this stir fry pork and vegetables is a recipe that brings everyone to the dinner table without hesitation.
What you'll need for pork stir fry recipe:
Pork Tenderloin
Garlic
Vegetable Oil
Carrot
Red Bell Pepper
Shitake Mushrooms
Snow Peas
Water Chestnuts
Scallions
Thai Red Chile Pepper
Fresh Ginger
Lo Mein Noodles
Soy Sauce
Brown Sugar
Shaoxing (or Sherry)
Fish Sauce
Sesame Oil
Water
Cilantro
Toasted Sesame Seeds
Lime Juice
Traditional Chinese pork lo mein requires char sui – a very flavorful Chinese roast pork that you can usually only procure from a Chinese restaurant.
To save myself the trip, I substitute pork tenderloin (and let's be honest, if I'm going to a Chinese restaurant to buy char sui, I might as well just order the pork lo mein and be done with it).
This cut of meat is very tender and it cooks quickly in the hot pan or wok. Is it the same as char sui? No, but it is delicious and for a quick Tuesday night pork stir fry dinner, I think the tenderloin is a great substitute.
About other pork lo mein ingredients:
Shaoxing – Shaoxing is a rice wine that has a flavor very similar to sherry. If you don't have Shaoxing, it's fine to substitute regular cooking sherry in the pork stir fry.
Fish Sauce – Fish sauce is actually made from fish that's been fermented in salt for up to 2 years. It has a funky, complex, umami flavor and you only need a small amount to add impact to the pork lo mein or any other Asian dishes.
Lo Mein Noodles – You'll find lo mein noodles in both the wide and squidgy round varieties and either will work in this stir fry recipe. You can also substitute chow mein noodles (or plain spaghetti in a pinch, though they don't have the same squiggly pudginess that traditional Chinese noodles do).
Thai Red Chile Pepper – These chiles are small and hot, but adding one chopped chile pepper gives just the right heat for a whole stir fry.
If you can't find Thai spice chiles, substitute serrano or jalapeños (not the same, but they'll give you the heat) For more spice, increase the amount of hot chiles.
If some of your diners don't like heat, just put a bottle of hot sauce on the table for individuals to season their own pork stir fry.
The most important aspect to making a stir fry recipe is to have all of the ingredients prepped before you start because the process goes very quickly.
The prep should only take about 15 minutes or so. Just line up the ingredients and crank up the tunes.
Prepping ingredients for pork lo mein
The pork should be sliced into bite sized pieces.
Remove the stems and slice the shiitake mushrooms into thin strips.
Seed and slice the sweet red pepper into bite sized strips. Julienne the carrots.
Rinse the canned water chestnuts and dice them. (Note: you don't have to dice the water chestnuts, but my family likes them better when they get a small bit of crunch in every bite instead of a large slice.)
Slice the white and pale green parts of the scallions.
Slice or dice the Thai red chile. (Keeping the seeds and inner membrane will retain the spicy heat, eliminating them will take away some of the fire.)
Grate the ginger and mince the garlic.
Assemble the pork stir fry sauce.
Par cook the lo mein noodles and drain them well.
Once the ingredients are prepped you're ready to make the pork lo mein stir fry.
If you have a large, well seasoned wok, use it. If you don't have one yet (like me) use a large, heavy bottomed skillet to stir fry your pork lo mein.
How to make pork lo mein stir fry
Heat a wok or heavy bottomed skillet over medium high heat and add the vegetable oil. Tilt the wok or pan to coat, then add the garlic and stir fry for about 30 seconds.
Add the sliced pork tenderloin and stir fry tossing regularly with a wok spatula (paddle) or pair of tongs for 2-3 minutes. The meat will be opaque, but not cooked through.
Toss in the carrots, water chestnuts and sliced mushrooms and stir fry for 2 minutes, stirring and agitating the ingredients regularly with the paddle or tongs until the carrots and mushrooms start to get tender.
Add the pork stir fry sauce to the tenderloin and vegetables, and toss to coat.
Stir in the snow peas, bell pepper, ginger, red chiles and green onions and cook for 1-2 minutes or until the veggies are crisp tender.
Finally, add the lo mein noodles to the pork stir fry and mix well.
Taste the pork lo mein for seasoning and adjust as necessary.
Garnish with sesame seeds, cilantro and fresh lime juice.
How does the pork lo mein taste?
The flavors in this pork tenderloin and veggie stir fry will dance across your tongue. The sauce for the pork lo mein isn't goopy or wet, but it does coat the lo mein noodles, veggies and pork with the savory Asian flavors.
You'll love the aromatic garlic and ginger in the pork lo mein along with the multi-faceted salt and umami hits from the pork stir fry sauce.
The vegetables are crisp-tender and vibrant, but it's the fresh cilantro, sesame seeds and that final squeeze of lime that really punches up the flavor here. Stirring in a little chile crisp (optional) at the end adds a wonderful bite.
This recipe serves 2 people very generously, but can serve up to 4 if you're serving the ginger pork stir fry with more sides.
Variations and Swaps
I used wide lo mein noodles for this batch, though you can also use the squidgy round lo mein noodles. It's your choice.
If you don't have snow peas, you can also substitute sliced snap peas or bite sized broccoli florets.
Use button or cremini mushrooms in place of shiitakes.
Add chopped roasted peanuts or cashews before serving.
Swap chicken, beef or small shrimp for the pork.
FAQ's
Can I prep the ingredients ahead of time?
Yes. You can prep the pork tenderloin, vegetables and stir fry sauce up to one day ahead of time.
How do I get a browner sauce?
Add 1 to 2 teaspoons of Maggi or Gravy Master to give the sauce a deeper bronze.
How long will leftovers keep?
Store leftovers in the refrigerator for up to 3 days. Microwave to reheat.
What to serve with the ginger pork and veggie stir fry
More easy Asian inspired recipes you'll love: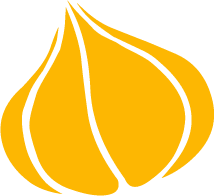 Tried this recipe? Leave a rating and review.
Your comments and shares are invaluable to me and the thousands of readers who use this site daily. If you've made the recipe, leave a star rating and review. We want to hear how you liked it.
We'd love it if you shared the recipe with your friends on social media!
Pork and Snap Pea Lo Mein
Date night homecooked Chinese takeout! This pork lo mein stir fry is a quick and easy dinner that's ready faster than the delivery man can get there.
INGREDIENTS:
½

pound

lean pork

(I used half a pork tenderloin), cut into thin 1/4″ strips

2

large cloves

garlic

minced

2

teaspoons

vegetable oil

1

medium

carrot

peeled and cut into julienne strips

½

sweet bell pepper

cut into thin strips

4

ounces

shiitake mushrooms

stems removed, caps sliced into 1/4″ strips

4

ounces

snow peas

4

ounces

water chestnuts

diced

3

scallions

thinly sliced

1

hot red chile

chopped (I used thai chilies)

2

teaspoons

grated ginger

3-4

ounces

lo mein noodles

cooked according to package directions
FOR SAUCE:
2

tablespoons

soy sauce

1

teaspoon

brown sugar

1

tablespoon

shaoxing (or sherry)

½

teaspoon

fish sauce

1

tablespoon

water

1

teaspoon

sesame oil
FOR GARNISH: (optional)
⅓

cup

fresh cilantro leaves

½

teaspoon

toasted sesame seeds

2-3

teaspoons

lime juice
DIRECTIONS:
ASSEMBLE THE SAUCE:
In a small bowl, combine the soy sauce, brown sugar, Shaoxing (or sherry), fish sauce, water and sesame oil. Whisk to combine and set aside.
PREP THE INGREDIENTS:
Assembly of this lo mein goes very quickly, so it's critical to have all of the pork, vegetables and lo mein noodles prepped prior to beginning the stir fry.
ASSEMBLE THE PORK LO MEIN:
Place a large skillet or wok over a medium high heat. When the pan is hot, add the vegetable oil and tilt the pan to coat the entire skillet. Add the garlic and stir fry for about 30 seconds or until fragrant.

Add the sliced pork and cook for 2-3 minutes until the meat is opaque, but not cooked through. Add the carrots, water chestnuts and shitake mushrooms. Cook for about 2 minutes until the vegetables become tender.

Stir in the sauce and cook for 30 seconds, stirring the sauce into the pork mixture. Stir in the sugar snow peas, sweet bell pepper, ginger, Thai red chiles and green onions.

Cook for 1-2 minutes, stirring constantly, then add the cooked lo mein noodles and mix well into the stir fry. Taste for seasoning and add more soy sauce, shoaxing or fish sauce as desired. The mixture should be moist, but not saucy or goopy. If your lo mein is too dry, add a tablespoon of hot water to moisten it.

To serve, add the cilantro and lime juice and stir, then sprinkle on sesame seeds and additional cilantro as desired. Serve with extra hot sauce and lime wedges.
RECIPE VIDEO:
NUTRITION:
Calories:
430
kcal
|
Carbohydrates:
62
g
|
Protein:
36
g
|
Fat:
4
g
|
Saturated Fat:
1
g
|
Polyunsaturated Fat:
1
g
|
Monounsaturated Fat:
1
g
|
Trans Fat:
1
g
|
Cholesterol:
74
mg
|
Sodium:
1362
mg
|
Potassium:
1280
mg
|
Fiber:
8
g
|
Sugar:
12
g
|
Vitamin A:
7247
IU
|
Vitamin C:
114
mg
|
Calcium:
83
mg
|
Iron:
5
mg
Pin it for later!