Creamy Cheesy Spinach Stuffed Mushrooms
Stuffed mushroom caps are one of my favorite hors d'oeuvres during the holidays. My Creamy Cheesy Spinach Stuffed Mushrooms are bite-sized mushroom appetizers that remind you of your favorite warm spinach dip nestled in a tender white button mushroom or baby portabella. Great with cocktails and for entertaining.
Before we get to the entertaining holiday season, I always have grandiose ideas of huge parties that I want to host… As we get deeper into the season, my fortitude usually wanes, and I prefer to go with a more straightforward, more manageable approach. It could be a festive cocktail party with a few good nibbles and unique cocktails or wines. My Spinach Stuffed Mushrooms are a must for that kind of party.
These easy mushroom appetizers can be made ahead of time and baked just as your guests start to arrive for hot, oozy, cheesy spinach mushroom caps.
Ingredients For Cheesy Spinach Stuffed Mushrooms
White Button or Baby Portabella Mushrooms
Olive Oil
Shallots
Pancetta
Fresh Thyme
Fresh Spinach
Whipping Cream
Fresh Breadcrumbs
Parmigiano Reggiano
Grated Mozzarella
Preparing The Mushroom Caps
Remove the stems from the mushroom caps.
Transfer the caps to a baking sheet and set aside.
Reserve the mushroom stems for the filling.
For Creamy Cheesy Spinach Filling
In a small or mini food processor pulse the shallots and mushroom stems until very finely chopped.
In a heavy skillet, cook the pancetta in olive oil until crispy and fragrant. Transfer the pancetta to a dish lined with paper towels to drain the excess fat.
Add the minced shallot and mushrooms to the pan and sauté for several minutes until tender and fragrant.
Add the fresh thyme and continue to cook for about a minute, or until fragrant.
Stir in the fresh chopped spinach leaves and cook until the spinach wilts.
Add the cream and simmer for a few minutes until the spinach mixture thickens slightly (about 3-5 minutes).
Remove the spinach mixture from the heat and stir in the mozzarella and parmesan cheeses.
While the spinach mixture is cooking the whole kitchen smells amazing. These stuffed mushroom caps hit all the right notes with a cheesy spinach filling that's got just a touch of crispy pancetta for a salty, umami kick. A touch of fresh cream and breadcrumbs, add richness and body. Parmigiano Reggiano and grated low moisture mozzarella (not the fresh cheese ball in water) add even more richness to these one bite mushroom appetizers.
Stuffing The Mushroom Appetizers
Once the filling is made, drizzle the mushroom caps with olive oil and season them.
Fill the caps with cheesy spinach filling
Top the spinach stuffed mushrooms with a bit of fresh breadcrumbs and bake until the mushrooms are tender and the filling is warm and bubbly.
Serve warm.
Tips On Baking Spinach Stuffed Mushrooms
I usually line a baking sheet with parchment paper to bake the mushrooms on, however, you could also bake them on a rack to keep them out of their own liquids.
Mushrooms are mostly water, and when they cook, they'll naturally leak. That's ok. Once the mushroom appetizers are done roasting, just transfer them to board lined with paper towels and blot the excess liquid from them.
Don't eat while they're piping hot, you don't want to burn the roof of your mouth. Let them rest about 5 minutes before serving.
More Mushroom Appetizers:
How to keep holiday entertaining simple:
Keep the guest list short, around 6-8 people. (More than that and it becomes a production.)
Send out free e-invitations for a Holiday Wine Party.
Don't go crazy with decorations. Some simple flowers or natural greenery makes a beautiful backdrop.
Add shimmer with holiday lights.
Ask a friend (who cooks) to bring another hot hors d'oeuvre (no chips and dip allowed.)
Offer a house cocktail (preferably with some bubbles).
Make sure you have both red and white wines to suit different tastes.
The most important part of your party is to relax and enjoy your guests. It's do-able with this easy-breezy kind of entertaining — just be sure to make enough Spinach Stuffed Mushrooms.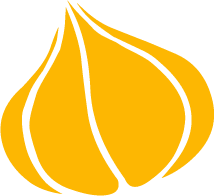 Tried this recipe? Leave a rating and review.
Your comments and shares are invaluable to me and the thousands of readers who use this site daily. If you've made the recipe, leave a star rating and review. We want to hear how you liked it.
We'd love it if you shared the recipe with your friends on social media!
Creamy Spinach Stuffed Mushrooms
A delicious stuffed mushroom recipe worthy of a special occasion, but easy enough for any weekend gathering.
INGREDIENTS:
16

ounces

white button mushrooms

(about 24 mushrooms — not oversized, but rather bite sized)

3

tablespoon

olive oil

divided

2

shallots

minced

¼

cup

pancetta

finely diced

1

teaspoon

fresh thyme leaves

chopped

5

ounces

fresh spinach

roughly chopped

½

cup

whipping cream

1

cup

fresh breadcrumbs

divided, from 2 slices of bread (pulsed through a food processor)

½

cup

Parmigiano Reggiano

freshly grated

½

part skim mozzarella

grated
DIRECTIONS:
Preheat the oven to 375°.

Carefully remove the stems from the mushroom caps, leaving a hollow well in the mushroom. Transfer the stems to a mini-prep food processor. Roughly chop the shallots and transfer to the food processor with the mushroom stems. Pulse several times until finely chopped.

Line a baking sheet with parchment paper. Place the mushrooms on the parchment – top side down. Drizzle with olive oil and sprinkle lightly with salt and pepper. Set aside.

Heat 2 teaspoons olive oil in a skillet over medium high heat. Add the pancetta and cook for 3-5 minutes or until crispy and golden. Use a slotted spoon to transfer pancetta to stacked paper towels to drain. Set aside.

Add the shallot mushroom stem mixture to the rendered fat in the pan and cook for 3-5 minutes or until softened and fragrant. Stir in the chopped thyme and cook until fragrant, 30 seconds to a minute. Add the chopped spinach and cook until wilted and soft 2-3 minutes. Stir in the whipping cream and simmer for 3-5 minutes until slightly thickened. Remove from heat and add the parmesan and mozzarella, stirring until the cheese melts and the sauce is evenly incorporated. Add 3/4 cup breadcrumbs and the reserved pancetta. Stir to a thick, spoonable consistency.

Spoon filling into the mushroom caps. Sprinkle with the remaining ¼ cup of breadcrumbs. Bake for 25-30 minutes or until mushrooms are softened and filling is soft and bubbly. Transfer to a platter and serve hot.
NOTES:
Can assemble the mushrooms in advance and bake at the last minute.
NUTRITION:
Calories:
132
kcal
|
Carbohydrates:
9
g
|
Protein:
4
g
|
Fat:
9
g
|
Saturated Fat:
3
g
|
Cholesterol:
16
mg
|
Sodium:
151
mg
|
Potassium:
228
mg
|
Fiber:
1
g
|
Sugar:
1
g
|
Vitamin A:
1285
IU
|
Vitamin C:
4.5
mg
|
Calcium:
87
mg
|
Iron:
1
mg
Pin "Spinach Stuffed Mushroom Caps" For Later!