These simple mushroom appetizers are perfect for any occasion, from cocktail parties to holiday gatherings, and you'll love this easy mushroom tart recipe because it can be made ahead. The cream cheese crust is simple to assemble with a hand mixer, and you can blitz the duxelles filling in seconds with a food processor.
This post contains affiliate links.
The secret to being a good host is having 5 or 6 easy, never-fail appetizer and hors d'oeuvre recipes in your rotation. My go-to's include these Bacon Cream Cheese Crescent Rolls, Manchego Stuffed Date Appetizers, Elegant Smoked Salmon Canapés and this one-bite, savory mushroom tart. They make perfect passed hors d'oeuvres for parties and won't last on a buffet.
This mushroom tart recipe comes from my cousin, Katrina, who's known for these heavenly mushroom hors d'oeuvres. She makes them for holiday parties and showed me how during a weekend baking session. They couldn't be easier.
These mushroom appetizers are always a hit and, in my experience, get swooped off the platter faster than you can say, "Come and get it."
Why this recipe works:
It's a make-ahead recipe, that freezes well.
They pair well with wine and cocktails for a pre-dinner bite or festive holiday party snacks.
No one can resist a warm mushroom tart, even kids love 'em.
Because they're bite-sized, the mushrooms tart won't spoil your appetite for a larger meal.
These mushroom appetizers are full of savory umami flavors that belies their simplicity.
Ingredients:
Cream Cheese – Use regular cream cheese, not low-fat or neufchâtel to give the crust a flaky, texture and flavor.
All Purpose Flour – for the pastry dough. Do not substitute with gluten free or alternative flours.
Butter – Gives the mushroom tart pastry a buttery, rich flavor.
Mushrooms – You can use white button mushrooms or cremini mushrooms for this mushroom tart recipe.
Yellow Onion – Use a large onion (about equal to the amount of mushrooms called for). You can also substitute about 4-5 minced shallots for the onion.
Sour Cream – Use regular sour cream, not low-fat or fat-free varieties.
Salt – You can use iodized or kosher salt – I used Diamond Crystal kosher salt.
Thyme – You can use fresh thyme or dried. However, you'll need less of the dried as it is more concentrated in flavor.
Directions:
Use a hand mixer to beat the cream cheese, flour and butter to form a dough and chill for one hour.
Use a food processor to chop the mushrooms into a fine mince. Transfer to a bowl.
Add the onion to the food processor and pulse until finely chopped.
Sweat the mushrooms and onions with the butter in a large, non-stick skillet until they give up their liquid and are very tender.
Stir in the sour cream, salt, thyme and flour and cook for one minute to cook off the raw flour taste and blend the ingredients well. Set aside to cool.
Roll out the pastry dough to ¼" thick and use a 2″ biscuit cutter to cut out dough rounds.
Transfer the rounds to a mini muffin pan and use the tamper to press the dough into mini tarts.
Fill the tarts with mushroom filling and bake for 12-14 minutes at 450° or until the crust is golden brown.
Pro-Tips:
I recommend using a food processor for a fine mince on the mushrooms and onions. You can slice them by hand, but it will take longer, and the duxelles won't be as fine.
Variations:
For more depth of flavor, add a tablespoon of brandy, dry vermouth or white wine to the mushroom mixture to add more flavor. Simmer until most of the liquid cooks off before adding the flour, sour cream butter and thyme.
Add 3-4 cloves of minced garlic and a sprinkle of fresh ground black pepper to the mushroom duxelles for more bite.
Substitute shiitake, chanterelles, oyster, portobello, porcini or wild mushrooms for the cremini or button variety.
Swap rosemary for the thyme — to give the mushroom tart a more intense herbal flavor.
Don't have time to make your own pastry? Use sheets of ready-made pie crust or store-bought puff pastry. Use the biscuit cutter to cut even rounds in the puff pastry sheet or ready-made pie dough. Note puff pastry will rise with layers, so they might become more than a one-bite mushroom tart.
Sprinkle the individual mushroom tarts with grated gruyere cheese before baking
FAQ's
What are the components of a tart?
A tart comprises a flaky pastry and either a sweet or savory filling. Tarts come in various sizes, from a 9″ tart pan to these mini tarts made in a mini muffin tin.
How do you know when a tart is done?
Most tarts are done once the filling has set; however, for these bite-sized mushroom tart appetizers, a better indicator is once the pastry puffs and is golden brown.
Storage:
You can make the mushroom appetizers in the morning and store the baked mushroom tarts in an airtight container at room temperature for the rest of the day. Reheat the tarts at 325° for 7-10 minutes until hot.
You can store the mushroom appetizers in the refrigerator for up to 5 days and reheat just before serving.
Freezing:
Bake the mushroom tarts and cool to room temperature to freeze. Arrange the cooled tarts in a single layer so they don't touch a baking sheet. Once frozen solid, transfer the hors d'oeuvres to an airtight container and freeze for up to 3 months. To reheat, thaw the mini mushroom appetizers and warm in the oven to serve.
These handy tools will make the assembly of this recipe much easier and faster. These affiliate links mean you'll pay no more for the item, and I'll receive a small commission.
Helpful Tools:
What our tasters said:
"I usually don't like mushrooms – it's a texture thing, but the mushroom filling in the tart is so finely chopped that all I get is the mushroom flavor. These are delicious." — Francesca.
"I won't say no to another one of these!" — Frank.
"I am making these for our Christmas Eve celebration. They're perfect mushroom appetizers." — Chris
What to serve with mushroom tarts: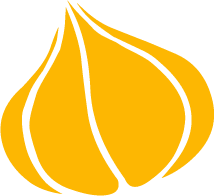 Tried this recipe? Leave a rating and review.
Your comments and shares are invaluable to me and the thousands of readers who use this site daily. If you've made the recipe, leave a star rating and review. We want to hear how you liked it.
We'd love it if you shared the recipe with your friends on social media!
Bite-Sized Mushroom Tart
These tasty mushroom tartlets can be made in advance and heated just before the company arrives. They're great with a cocktail!
INGREDIENTS:
For Crust: ( or use store bought pastry)
8

ounces

cream cheese

1½

cups

flour

½

cup

butter

, softened
For Filling:
3

tbsp

butter

8

ounces

mushrooms

1

large onion

¼

cup

sour cream

1

tsp

salt

¼

tsp

dried thyme

2

tbsp

flour
DIRECTIONS:
FOR THE TART DOUGH:
In a large bowl, beat together the

8 ounces cream cheese

,

1½ cups flour

and

½ cup butter

to form a dough. Chill for one hour.
FOR THE MUSHROOM FILLING:
Add

8 ounces mushrooms

to the food processor and pulse until very finely minced. Transfer to a bowl.

Cut

1 large onion

into large chunks and add them to the bowl of the food processor. Pulse several times to mince.

In a skillet over medium high heat, saute the mushroom and onion in

3 tbsp butter

until tender.

Add the

¼ cup sour cream

,

1 tsp salt

,

¼ tsp dried thyme

and

2 tbsp flour

and stir to combine. Cook for one minute; remove from heat to cool.
FORMING THE TARTLETS:
Roll the dough to about ¼" thick on a floured surface and cut into rounds with a 2″ biscuit cutter.

Fit the dough rounds into mini muffin tins and lightly tamp them into place with the dough tamper.
ASSEMBLING MUSHROOM TARTS:
Fill the pastry tart shells with one teaspoon of mushroom filling. Bake for 12-14 minutes until the pastry is golden brown. Serve.
TO MAKE AHEAD AND FREEZE:
Cool the mushroom appetizers to room temperature and place them on a baking sheet. Freeze the tarts until solid. Transfer the mushrooms tart to a storage container and freeze for up to a month—Defrost and reheat to serve.
NUTRITION:
Calories:
79.28
kcal
|
Carbohydrates:
5.21
g
|
Protein:
1.27
g
|
Fat:
6.06
g
|
Saturated Fat:
3.67
g
|
Polyunsaturated Fat:
0.27
g
|
Monounsaturated Fat:
1.55
g
|
Trans Fat:
0.14
g
|
Cholesterol:
16.59
mg
|
Sodium:
113.2
mg
|
Potassium:
41.93
mg
|
Fiber:
0.27
g
|
Sugar:
0.56
g
|
Vitamin A:
202.83
IU
|
Vitamin C:
0.38
mg
|
Calcium:
10.67
mg
|
Iron:
0.32
mg
Pin "Savory Mushroom Tartlets" For Later: