Veal and Pork Country Pâté
French pâté is the quintessential welcome nosh for entertaining, setting the tone for a festive evening. If you know how to make meatloaf, then you essentially know how to make pâté; this Veal and Pork Country pâté is delicious, elegant, and perfect for cocktail parties and the holidays.
My trip to the Fancy Foods Show in New York this summer, introduced me to some really exceptional products from oils and sauces to hand cured meats and cheeses, plus a lot of fun, healthy ways to snack. When I come across something that stands out to me, I want to share it with you. Such is the case with these Organic French Agen Plums from Fruit Bliss. They are plump, uber-moist and tender and because they're not sweetened, these dried plums are ideal for this Veal and Pork Country Pâté.
This French pâté (pronounced pat-tay) is based on my Mother's recipe and it's always a hit during the holidays. In fact, it's usually the most requested dish at my brother's Christmas Eve open house. Her recipe uses chunks of Virginia Ham and sherry which give it a festive appearance and flavor. This version deviates slightly by skipping the ham and instead, soaking those gorgeous French Agen prunes in Cognac for little pops of sweetness throughout the terrine.
What could be more "French" than soaking prunes in cognac (or armagnac or Calvados). For this French pâté, that's exactly what we do. Roughly chop the dried plums into bite sized pieces then cover them with cognac to steep. They don't need to bathe too long, 10-20 minutes is all they need. And don't worry, your not tossing out that cognac… it's all going in this country pâté.
How to make a pâté:
While the prunes are steeping in the cognac, add the ground pork and veal with eggs, herbs, salt, pepper, garlic and green onions to a large bowl. Use your clean hands to mix thoroughly.
Add the steeped prunes and cognac and mix well until the prunes are evenly distributed throughout the french pâté mixture.
Lastly, add the whole pistachios. I love pistachios because of the hint of green that peeks through when you slice this country pâté. That beautiful chartreuse color makes them especially festive in this pâté for the holidays.
Transfer the country pâté mixture to a bacon-lined 2-quart terrine or straight-sided loaf pan and cook in a water bath for 1½ hours.
I like to drain carefully the pâté of excess liquid when it cools enough to handle, then wrap it tightly in plastic wrap and refrigerate overnight before cutting into it. This allows the country pâté to "set" properly and to achieve those beautiful even slices.
This country pâté recipe makes a lot, so it's perfect for a large gathering… however, even if you're just having a few people over, this is a good appetizer to have on hand.
How to serve pâté for smaller groups:
After the terrine has rested overnight in the refrigerator, slice the pâté into 4-5 more manageable chunks, re-wrap them in plastic wrap and freezer paper and freeze them until you need one. This way you take out what you need when you need it.
The day before you're serving, thaw the French pâté in the refrigerator. Just before company arrives, slice the pate into 1″ thick slices and arrange on a small serving platter surrounded by toasted French bread rounds or beautiful crackers.
Alternatively, make mini pâtés in small loaf pans. Follow the same steps as you would for making the French pâté, but use several loaf pans that measure 3″ x 5″ and reduce the cooking time to about 45-50 minutes in the water bath. This would make a lovely smaller pâté (also perfect for a hostess gift or present for the foodie in your life.)
For a starter, Slice the pâté into about ⅓" slices and top individually plated, dressed green salads. Serve with French bread for an elegant starter.
Now that you know how to make pâté, there's no excuse for buying those over-priced "premium" pâté slices at the specialty food stores. Besides, this is a great way to impress your friends and family with your culinary prowess. Be sure to serve it with some chilled sparkling wine. Bubbles make everything feel more festive!
More pate recipes: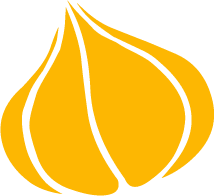 Tried this recipe? Leave a rating and review.
Your comments and shares are invaluable to me and the thousands of readers who use this site daily. If you've made the recipe, leave a star rating and review. We want to hear how you liked it.
We'd love it if you shared the recipe with your friends on social media!
Veal and Pork Country Pâté
A savory country pate with beautiful pops of pistachios and sweet dried plums. Great for the holidays, special parties and gifting.
INGREDIENTS:
1

pound

ground veal

2

pounds

ground pork

2

large

eggs

1

tablespoon

fresh thyme

finely minced

1

tablespoon

fresh rosemary

finely minced

2

teaspoons

kosher salt

1

teaspoon

white pepper

2

large

cloves garlic

minced

6

scallions

minced

½

cup

cognac or armagnac

1

cup

pitted prunes

½

cup

pistachios

1

pound

bacon
DIRECTIONS:
Preheat the oven to 350°. Line a 2 quart pate mold or a 9″ x 5″ x 3″ loaf pan with bacon, letting the ends hang over the sides of the pan. Set aside.

In a small bowl, combine the prunes and cognac. Soak for 10-20 minutes.

In a large bowl, combine the veal pork eggs, thyme, rosemary, salt, white pepper, garlic and scallions. Use your clean hands to combine the ingredients evenly.

Add the prunes and cognac to the pork mixture and mix with your hands to combine.

Fold in the pistachios until evenly distributed in the pate mixture.

Transfer the pate mixture to the prepared pan and smooth the top evenly. If there are strips of bacon still hanging over the pan, fold them over the pate.

Place the pate mold into a 13 x 9″ pan and place it in the oven. Add 1″ of warm water to the pan. Bake for 1 1/2 hours.

Remove the pate from the water bath and let cool to room temperature. Unmold the pate and wrap in plastic wrap. Refrigerate overnight.

Place on a platter to serve, or for smaller groups slice one inch pieces of pate and serve with crackers, toasted baguette or crostini.
NUTRITION:
Calories:
307
kcal
|
Carbohydrates:
7
g
|
Protein:
16
g
|
Fat:
22
g
|
Saturated Fat:
7
g
|
Cholesterol:
84
mg
|
Sodium:
434
mg
|
Potassium:
360
mg
|
Fiber:
1
g
|
Sugar:
3
g
|
Vitamin A:
175
IU
|
Vitamin C:
1.8
mg
|
Calcium:
25
mg
|
Iron:
1.1
mg