Peppermint Stick Ice Cream
If you love peppermint as much as my daughter does, this peppermint stick ice cream will definitely "wow" your tastebuds. It has a lightly minted custard base, crushed peppermint sticks and a peppermint white chocolate swirl that'll send you over the edge. This brain-freeze inducing treat also makes a festive Christmas ice cream project with the kids.
Everyone looks forward to a taste of peppermint over the holidays. From candy canes to mint-spiked cocoa, that minty flavor is synonymous with the month of December. I say, embrace it… and get out your spoon, 'cause when this peppermint stick ice cream hits the counter, it's GAME ON.
This isn't a low-cal "nice cream" or a short-cut "no-churn," sweetened condensed milk aberration. This is legit. Made from an egg custard, churned-in-an-ice-cream-maker — real ice cream. No short cuts. No ready-made ingredients (except for the peppermint candies). I say that because when I sit down to a bowl of ice cream, I want the real thing… I'm betting you do too.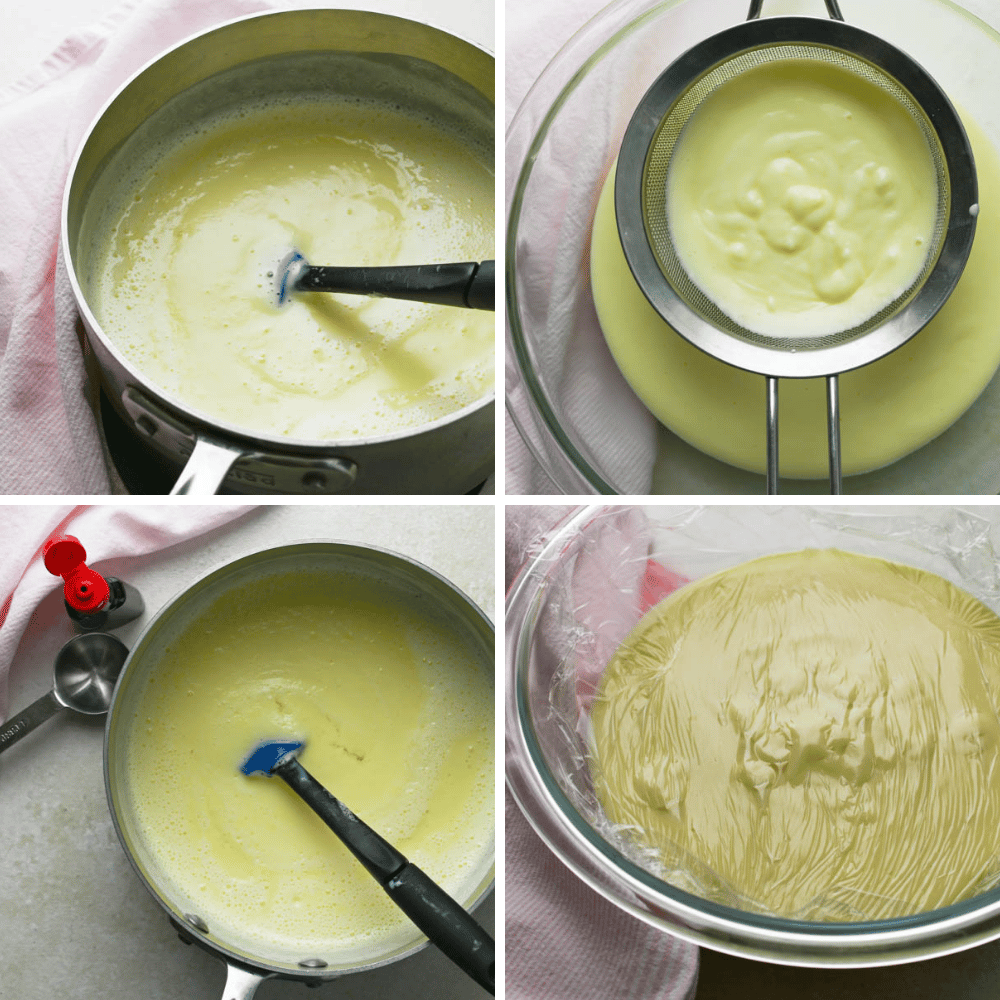 How To Make Peppermint Stick Ice Cream Custard Base.
Beat the eggs, cornstarch and sugar together until pale yellow and thick.
In a saucepan, scald the half and half and cream.
In a slow, steady stream, beat it into the egg mixture.
Pour the egg mixture back into the pan and heat, stirring constantly until it thickens to a custard consistency.
Stir in the peppermint extract.
Pour into a bowl and cover with plastic wrap — making sure that the plastic is resting on the custard (to prevent a skin from forming).
Chill for several hours or overnight.
Candy Canes Add Crunch To Christmas Ice Cream
Churn the ice cream according to your ice cream maker's instructions and just before it's done churning, add the crushed peppermint stick candies (you can use candy canes or starlight mints). Mix for a few more minutes and get ready for the next step… white chocolate peppermint magic shell — oh-ma-gawd, YES!
The Wonders of Magic Shell:
People of a certain age know that Magic Shell is the spectacular candy coating that goes from a liquid form to a solid in seconds flat when spooned over ice cream (thanks to the secret ingredient, coconut oil). You've probably had chocolate magic shell before or perhaps this peanut butter version (my personal favorite), but at my daughter's request, I came up with this White Chocolate Peppermint Magic Shell that's awesome over a scoop of plain vanilla or chocolate, but also works wonders when layered into homemade ice cream.
After layering the peppermint stick ice cream with the magic shell in a storage container, the mix is still rather soft, so it needs a bit more freezer-time before serving. Wrap it with plastic wrap or secure it with a lid and freeze it for at least two hours.
The magic shell creates a candy vein that will have you hunting with your spoon for swirls and chunks throughout the peppermint stick ice cream.
This particular batch didn't last one day in our house. Scott and I each had one bowl — and my daughter plowed through the rest. She hadn't even taken the last bite before she was asking me to "make more, please…" If that's not a ringing endorsement, I don't know what is. Surprise the family with your own peppermint stick ice cream for the holidays and make everyone smile!
Hungry For More Peppermint Delights?
My friends and fellow food bloggers were happy to share their very best!
Garlic & Zest is a participant in the Amazon Services LLC Associates Program an affiliate advertising program designed to provide a means for sites to earn advertising fees by advertising and linking to Amazon.com.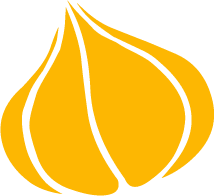 Tried this recipe? Leave a rating and review.
Your comments and shares are invaluable to me and the thousands of readers who use this site daily. If you've made the recipe, leave a star rating and review. We want to hear how you liked it.
We'd love it if you shared the recipe with your friends on social media!
Peppermint Stick Ice Cream
Peppermint Ice Cream with crushed peppermint candies and white chocolate peppermint swirl. It's mint on mint on mint!
INGREDIENTS:
¾

cup

sugar

2

large

eggs

1

tablespoon

cornstarch

2

cups

half and half

1

cup

heavy whipping cream

2

teaspoons

peppermint extract
DIRECTIONS:
If you're using a type of ice cream maker that requires a frozen container, place it in the coldest part of your freezer and freeze for 12-24 hours.

In a medium saucepan, heat the half and half and cream over medium heat until just scalded. Remove from heat.

Add the sugar and eggs into a large bowl. Use a hand mixer to beat the egg mixture together until pale yellow and thick, about 3-4 minutes. Add the cornstarch and mix to combine.

In a slow, steady stream, add the scalded cream to the egg mixture, beating constantly.

Pour the cream mixture back into the saucepan and heat over medium to medium high heat, stirring and scraping the bottom of the pan constantly, until custard thickens. Remove from heat.

Set a fine mesh sieve over a large bowl and pour the custard through the sieve to collect any egg pieces.

Stir in the peppermint extract. Cover the custard with a piece of plastic wrap and press the plastic directly onto the surface of the custard to prevent a "skin" from forming. Refrigerate 2 hours or overnight. Custard must be very cold before starting the ice cream.
NUTRITION:
Calories:
281
kcal
|
Carbohydrates:
23
g
|
Protein:
4
g
|
Fat:
19
g
|
Saturated Fat:
12
g
|
Cholesterol:
116
mg
|
Sodium:
57
mg
|
Potassium:
121
mg
|
Sugar:
19
g
|
Vitamin A:
730
IU
|
Vitamin C:
0.7
mg
|
Calcium:
91
mg
|
Iron:
0.3
mg
Pin "Peppermint Stick Ice Cream" For Later!