Peanut Butter Magic Shell
I'd like to take this opportunity to apologize to any of you who have been religiously following a strict diet. You've been so good. You've avoided temptation; you've turned your nose up to chocolate. You've passed right by the cookie jar. But this Peanut Butter Magic Shell will make you stumble. It will make you crazy with longing. I'm sorry to do it to you. I did it to myself first. One bite, and I was hooked.
Scott and I are peanut fiends. I grew up in Virginia (home to some of the best peanuts on the planet). I love peanuts in everything from sweet to savory — but my daughter, in some cruel twist of fate, is allergic to them.
During her childhood and adolescence, we abstained. It was like being a carnivore on a vegan diet. Yes, we survived, but we were never really satisfied… Well, Emily is living on her own now (entering her final year of college) and she's not around to make gagging noises if she smells so much as a hint of peanut… (note: I am extremely sympathetic to those with peanut allergies).
Soooooo — this recipe has been on the back burner, until now. Now, it gets its due. Now is its time to shine!
With just three ingredients, yes, you heard right — 3 — this sauce comes together in about five minutes. No lie!
When its refrigerated, the sauce will harden — so before serving, you'll want to microwave it in 20 second bursts, stirring in between, just until it goes back to a saucy liquid form.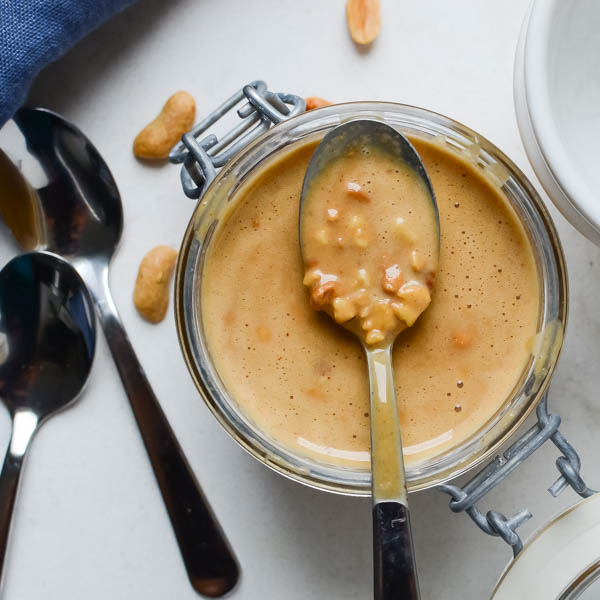 And here's where the magic happens… Spoon the sauce over ice cream and watch it harden into a solid shell.
It doesn't take long and you can actually see it transforming in the photo above… The bottom layer hardened by the time I put a second drizzle of sauce on the ice cream.
This is only one of many uses for this magic shell — and I can't wait to share those peanut butter fantasies with you! If you like this one, you're also gonna love my white chocolate peppermint magic shell.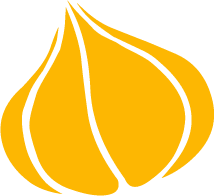 Tried this recipe? Leave a rating and review.
Your comments and shares are invaluable to me and the thousands of readers who use this site daily. If you've made the recipe, leave a star rating and review. We want to hear how you liked it.
We'd love it if you shared the recipe with your friends on social media!
Peanut Butter Magic Shell
If you love peanut butter, then let me introduce you to your new addiction! Peanut Butter Magic Shell – only 3 ingredients to peanut-ty nirvana!
INGREDIENTS:
1

cup

peanut butter

you can use creamy or chunky (I used extra chunky Jif)

5

tablespoons

coconut oil

2

tablespoons

sugar
DIRECTIONS:
In a small saucepan over medium low heat, whisk together the peanut butter, coconut oil and sugar until melted and sugar is dissolved. Remove from heat and let cool to room temperature.

Store refrigerated in a covered container.

To serve, drizzle a few tablespoons over a scoop of ice cream and enjoy!
NOTES:
Store magic shell in a sealed container in the refrigerator for 1-2 weeks.
NUTRITION:
Calories:
221
kcal
|
Carbohydrates:
7
g
|
Protein:
6
g
|
Fat:
20
g
|
Saturated Fat:
8
g
|
Sodium:
118
mg
|
Potassium:
167
mg
|
Fiber:
1
g
|
Sugar:
4
g
|
Calcium:
11
mg
|
Iron:
0.5
mg
Pin "Peanut Butter Magic Shell" For Later!
SaveSave