French Pate (chicken liver and pork terrine)
This classic country pate recipe is from my French grandmother, and it's truly the BEST. It's a traditional French pate made from chicken livers and pork sausage wrapped in bacon. Her recipe makes the most unforgettable liver and pork terrine to serve with crackers as an hors d'oeuvre or first course with a slice of country French bread and cornichons.
When I need an impressive appetizer for a special occasion, I turn to classic recipes like Oysters Rockefeller, Stuffed Shrimp or this French pate.
What is French pate?
Pâtés can take many forms, from fattened goose liver foie gras to duck liver, beef, and pork liver. They can comprise small cubes of rabbit, pheasant, wild boar, or other wild game. Pâté can be encased in a pastry or crust (pâté en croûte), doused with spirits like sherry, Armagnac, or cognac, seasoned with herbs like thyme, parsley, and cloves of garlic, or enriched with cream.
In other words, there's no right or wrong way to pâté.
This version is my French grandmother's pate recipe. Her name was Madeleine, but everyone called her Madou. This chicken liver and pork terrine was her special recipe and a family favorite she made each Christmas.
Maybe I'm biased, but it's the best country pate I've ever tried.
The taste will transport you to one of the thousands of little French cafes where it's common to start you off with some French bread, a savory liver and pork terrine, and a glass of their house wine. (Close your eyes and picture that scene).
More reasons you'll love this French pate:
You can assemble it in about 20 minutes.
It's an easy, make-ahead hors d'oeuvres or appetizer.
Uses everyday ingredients.
This country pate freezes well.
Ingredients for Madou's French pate recipe:
Chicken Livers (We use Murray's)
Pork Sausage (We use Jimmy Dean)
Eggs – acts as a binder for the French pate.
Powdered Milk (I use Carnation)
Gin – no need for an expensive bottle; use whatever you have on hand.
Dried Herbes De Provence or Fines Herbes (affiliate links)
Ground Nutmeg (fresh grated if possible)
Kosher Salt (We like Diamond Crystal)
Black Pepper (freshly ground)
Bacon (for lining the terrine mold)
My grandmother instructed me to clean the chicken livers before chopping them for the French pate. "Cleaning," in this case, doesn't mean rinsing under the faucet but rather trimming away excess fat and connective tissues that can make the country terrine chewy or challenging to slice.
"Cleaning" chicken livers for country pate.
Place the chicken livers on a cutting board and look for globules of fat. Trim them away with a knife. I found this video to show you how to trim the connective tissues from chicken livers.
Livers are very vascular, so you'll notice many veins running through them. Remove them as best you can (it's not a science).
My grandmother used to hand-chop the chicken livers for her French country pate, but I've found 2-3 pulses in my mini food processor do an excellent job in a quicker timeframe.
How to make a French country pate:
Clean the chicken livers (as described above) and finely chop them (by hand or in a food processor). Transfer to a large bowl.
Add the pork sausage and egg to the chicken livers and mix well to combine.
Assemble the spice mix with Herbes de Provence, dry milk powder, nutmeg, kosher salt, and black pepper.
Add the gin and spices to the pate mixture and stir until well combined.
Line the bottom and sides of the terrine or pate mold with thin, uncooked bacon strips. The overhang will cover the pate. Cut additional bacon slices to line the mold's other three sides.
Transfer the liver and pork sausage pate mixture to a bacon-lined terrine or pate mold. Fold hanging pieces of bacon over the top of the pate.
Place the pork terrine in a larger baking dish and fill halfway up the pate mold with hot water. (This is the water bath).
Bake for 1 hour. Let the country pate cool for about 1 hour, remove the dish from the water bath and refrigerate for up to a week. (It gets better the longer it rests).
Pro-Tips:
I look for ethically treated chicken livers, preferably ones fed a vegetarian diet without fillers.
I also look for antibiotic-free chicken livers since drugs, including antibiotics, are metabolized in the liver. You want to be as clean as possible with offal items like this.
I chose Murray Farms chicken livers (not an affiliate, just a fan).
Swaps and Variations:
Don't have Herbes De Provence or Fines Herbes? Use dried thyme instead.
Try Jimmy Dean Sage sausage instead of plain breakfast sausage (but don't substitute Italian sausage or smoked sausages as it's an entirely different flavor profile).
My grandmother added gin to her French pork terrine, but you can also substitute vodka.
FAQs
What if I don't have a terrine or pate mold?
You can make this country pate in an 8″ x 4″ loaf pan. Cut several slits in aluminum foil and cover the pate tightly with the foil (be sure to bunch the foil up against the edge of the pan so it doesn't rest in the water bath). Bake according to the instructions.
How long will country pate last in the refrigerator?
This chicken liver and pork terrine will hold up for about two weeks, refrigerated. My grandmother would keep it chilled for one week before even serving it — to let the flavors marry.
Can I freeze pate?
Yes. You can freeze the French pate whole or slice it into 1″ thick pieces for perfectly portioned servings to feed a few people for hors d'oeuvres. I recommend double wrapping the French pate in plastic wrap, then in freezer paper for up to 2 months.
This pate mold is my late Aunt Heather's. It measures 6″ x 4″ x 3″.
If you don't have a porcelain terrine, you can use a small to a medium-sized loaf pan to bake the chicken liver and pork pate.
Just be sure to cover the terrine tightly with aluminum foil and use a sharp knife to cut several slits in the top so the steam can escape.
It's also essential to scrunch the foil up around the edge of the loaf pan so that it doesn't touch the water bath (I've had instances of water interceding into the terrine when I've forgotten that step).
After the French pate is done cooking (usually within 1 hour to 1 hour and fifteen minutes), let it rest in the still hot water for about half an hour, then remove it from the water bath to cool to room temperature.
Wait to remove the pork terrine after cooking. After cooling, cover and refrigerate the French country pate for several days.
Unmold the liver and pork terrine before serving.
How to unmold the pork terrine:
Fill a baking pan (one that's larger than the terrine mold) halfway with hot tap water.
Transfer the pate to the pan and let it rest in the hot water for about 10 minutes.
Loosen the sides of the pate with a sharp knife.
Turn the French pate out onto a serving platter.
Sometimes the terrine will stick and require a little more soaking time in hot water; that's ok, don't force it.
What to serve with French pate
Toasted French bread rounds or grilled country bread.
Good quality crackers.
Serve individual thin slices on a bed of dressed greens (like frisée) for an appetizer with a sliced warm baguette.
Serve pate with cornichons or pickled cocktail onions and whole-grain French mustard.
Make a Banh Mi sandwich with sliced pork and leftover country pate.
Although you can enjoy the pork terrine after it's cooked, it does improve with time. My grandmother used to make this country pate a week before she intended to serve it to allow the flavors to marry and deepen.
I recommend a few days, covered in the refrigerator before you turn out the pate to serve it.
The texture of chicken livers and pork sausage is smooth and moist with a rich flavor that's delicious on crunchy crostini or toast points. I love to eat this with a bit of whole-grain French dijon mustard and sliced cornichons (French-style pickles). They're also good with pickled cocktail onions and slices of French baguette.
What others think of this liver and pork terrine
This French pate never fails to win over a crowd. I brought one to a party last Christmas and watched as four guests stood vigil around the dish, sampling, nibbling, and scarcely letting other revelers near the serving platter.
I was surprised to see chafing dishes filled with ziti, chicken fingers, and other conventional offerings sit virtually unnoticed while this French country pâté was picked clean. Not an exaggeration!
Whether you're hosting a party or lucky enough to be a guest this New Year's Eve, you'll want several of these little beauties. As a host, you'll need it for your hors d'oeuvre offering, and if you're the guest, wrap one up as a hostess gift. I guarantee they'll love it.
More French pates and spreads you'll love: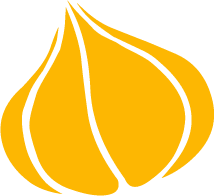 Tried this recipe? Leave a rating and review.
Your comments and shares are invaluable to me and the thousands of readers who use this site daily. If you've made the recipe, leave a star rating and review. We want to hear how you liked it.
We'd love it if you shared the recipe with your friends on social media!
French Pate (chicken liver and pork terrine)
This simple country pate is easy to make with chicken livers and pork sausage. It makes a classic French pate, that's a perfect party hors d'oeuvres for holidays and celebrations. Though this pork terrine looks fancy, it's more approachable than you might think.
SPECIAL EQUIPMENT:
1 pate or terrine mold with lid

(or use a loaf pan).

1 baking pan or sheet pan with 2-3″ high sides that will hold the terrine.

for baking the French pate in a water bath.
INGREDIENTS:
1

pound

chicken livers

1

pound

country sausage

I use Jimmy Dean- regular

1

egg

1

tablespoon

nonfat dry milk

1

teaspoon

kosher salt

1

teaspoon

black pepper

freshly ground

1

teaspoon

nutmeg

freshly grated

1

ounce

gin

about 2 tablespoons

1

tablespoon

fines herbes

or herbes de provence

⅓

pound

bacon

3½ – 4

cups

hot water
DIRECTIONS:
Preheat the oven to 350 degrees.

Clean the chicken livers, by removing any excess fat and cutting away any large veins. Transfer livers to a mini-prep food processor and pulse several (8-10) times until the livers are well chopped, but not completely smooth.

In a large bowl combine the chicken livers and the sausage. Use your hands to blend the sausage into the chicken livers until they are well combined and their are no large chunks. Add the egg, nonfat dry milk, herbs, salt, pepper, nutmeg and gin. Use your hands again to completely combine the ingredients together. Set aside.

Prepare the pate mold (or 8x 4.5″ loaf pan) by lining it with slices of uncooked bacon, draping the excess over the side. Cut slices of bacon and press them to the other three sides of the terrine or loaf pan.

Ladle the pate mixture into the terrine mold and cover tightly with the lid or aluminum foil. If using aluminum, use a sharp knife to make several slits in the aluminum so steam can escape.

Place the terrine in a pan with high sides and set the pan in the oven. Carefully pour the hot water into the pan until the water comes up about halfway on the pate mold. Bake for one hour and ten minutes. After baking, let the liver and pork terrine rest in the water bath for 30 minutes.

Carefully remove the pâté from the water bath and let cool to room temperature. Cover and refrigerate overnight. Pâté is best when the flavors marry for several days before serving.

To unmold the pate, fill the high-sided pan with hot tap water and rest the terrine in the water for several minutes to loosen the pate from the mold. Use a sharp knife to loosen the edges. Turn the pate out onto a platter or dish.

Serve with crackers,crostini and/or crudite, cornichons and whole grain dijon mustard.
NOTES:
Cornichons are a traditional garnish. I like a little dijon mustard as well.
NUTRITION:
Calories:
182
kcal
|
Carbohydrates:
1
g
|
Protein:
12
g
|
Fat:
14
g
|
Saturated Fat:
5
g
|
Polyunsaturated Fat:
2
g
|
Monounsaturated Fat:
6
g
|
Trans Fat:
0.1
g
|
Cholesterol:
144
mg
|
Sodium:
443
mg
|
Potassium:
182
mg
|
Fiber:
0.2
g
|
Sugar:
0.3
g
|
Vitamin A:
3414
IU
|
Vitamin C:
6
mg
|
Calcium:
20
mg
|
Iron:
3
mg
"Pin It" For Later!