Turnips, Potatoes and Greens
Here's a light, tasty and unexpected side dish that's straight from the Farmer's Market. Turnips, potatoes and greens, simply boiled, then browned in a hot skillet. Save the turnip greens to quickly sauté at the last minute.
Inspiration strikes at the farmer's market once again! This week it was turnips. I have to say, I don't have an opinion one way or another about turnips, except to say the ones found at the supermarket are usually large and dull without any greens attached. A very "meh" veg.
But then I spied these creamy white beauties with their leafy green tops and they were quickly deposited into my basket. My motto – never bypass gorgeous produce — even if I don't have any idea what to do with it — I'm obligated to try!
I could plop them into a soup or stew — but that wouldn't really highlight their "straight from the earth" freshness. Plus those bright green tops and crazy tails showed no signs of wilt and I had to feature them.
I decided to treat the little bulbs separately from the greens. Fresh greens should retain that vivid hue and some crisp, tender bite. I do loathe overcooked veg. So along with some red potatoes, I boiled the turnips and spuds to just tender, drained them and then browned and crisped them in a cast iron skillet with a little olive oil and butter.
After transferring the root vegetables to a bowl, I did a quick sauté of some sliced shallots and those gorgeous turnip tops, until they barely succumbed to the heat.
Fresh thyme sprinkled over the dish was all the flourish it needed. Turnips aren't starchy like potatoes and their flesh retains some moisture, even after crisping. This simple side is more than the sum of its parts. Mild and earthy root veg with crispy, browned edges, a little crunch from the shallots and mild bitterness from the greens.
This is a simple, homey spring side that would pair beautifully with lamb, ham, veal, chicken, or pork. Don't wait to make it.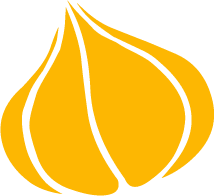 Tried this recipe? Leave a rating and review.
Your comments and shares are invaluable to me and the thousands of readers who use this site daily. If you've made the recipe, leave a star rating and review. We want to hear how you liked it.
We'd love it if you shared the recipe with your friends on social media!
Turnips Potatoes and Greens
An easy, delicious side dish for pork or chicken!
INGREDIENTS:
½

pound

baby turnips

with greens attached

½

pound small

red potatoes

1

teaspoon

kosher salt

1

teaspoon

thyme

fresh chopped

1

shallot

thinly sliced

1

teaspoon

butter

divided

1

tablespoon

olive oil

divided

salt and pepper to taste
DIRECTIONS:
Trim leaves and most of stems from the turnips and place in a bowl of water. Swish around to remove any sand or dirt from the leaves. Transfer the greens to a salad spinner and dry them. Set aside.

Rinse turnips (check the stems where sand collects) and cut into quarters. Slice potatoes into quarters about the same size as the turnips.

Fill a medium pot with water and kosher salt and bring to a boil. Add potatoes and turnips, Reduce heat to a rapid simmer and cook vegetables until tender, about 15 minutes. Drain.

In a medium skillet or cast iron pan, heat 1/2 teaspoon butter and 2 teaspoons olive oil over medium to medium high heat. Add sliced turnips and potatoes. Saute vegetables until crispy and browned. Transfer to a bowl.

Add remaining butter and olive oil to the pan. Add shallots and sauté for 2-3 minutes until slightly tender. Add the greens and cook until just wilted. Add the potatoes back to the pan and toss to combine.

Season with salt and pepper to taste. Serve.
NUTRITION:
Calories:
98
kcal
|
Carbohydrates:
14
g
|
Protein:
1
g
|
Fat:
4
g
|
Saturated Fat:
1
g
|
Cholesterol:
2
mg
|
Sodium:
641
mg
|
Potassium:
387
mg
|
Fiber:
2
g
|
Sugar:
3
g
|
Vitamin A:
55
IU
|
Vitamin C:
18.1
mg
|
Calcium:
23
mg
|
Iron:
0.7
mg