Creamy Lobster Bisque From Scratch
Do you love creamy lobster bisque? Is it one of those starters that always draws your attention on a restaurant menu? It is for me. I love seafood in any iteration, but in a creamy, silky bisque — oh, my! With nuggets of lobster meat floating on the surface? Yes, please. But why wait for a fancy night out when you can do it at home? Creamy Lobster Bisque From Scratch… and for a lot less money… Seriously.
Just for fun, I poked over to a local restaurant, about a mile from my house. I'd eaten there before when my job required me to entertain clients on a corporate expense account. I knew they served lobster bisque as an appetizer so I figured I'd check out the price for a serving on their menu. One cup of lobster bisque was $12 . That actually didn't sound too bad until I read the fine print. If you wanted actual lobster meat in your bisque, that was another $10. So $22 for one cup of bisque… not including tax and tip — and that's just the appetizer.
We don't have lobster too often, I love lobster ravioli sauce, but when we do I make good use of every ounce — including the shells — in the form of lobster stock. So as bougie as it may sound, I actually had lobster stock in my freezer. Not because I'm well-to-do… but rather, because I'm so damn thrifty.
As a result, I only needed one lobster for this bisque (about $20) (and yes, I made stock from the shells afterward — tongue sticking out emoji).
Most bisques are rich because there's a cup or two of heavy cream swirled into the soup. Cream gives you that silky, luxurious mouth feel – and who doesn't like that, right? The only problem is we generally don't need the excess calories. However, I found an easy trick to thicken the soup, without adding a ton of cream. Rice.
Rice cooked in the stock until it's so soft that there's no bite to it — just mush.
When mush is achieved, puree the stock and rice in the blender until smooth and creamy !
For depth and complexity, add a few tablespoons of dry sherry and a mere quarter cup of cream to the soup.
Lobster morsels are the perfect way to garnish this bisque, but sometimes getting the meat out of the shells can be a pain (literally). An easier way is with a good set of crackers, picks and sheers. I bought mine a while back and they're invaluable for shellfish!
Another tip is that you can make this the day before you want to serve it and gently warm it just before serving. That's it. Homemade lobster bisque. Fancy? You bet! But not nearly as difficult as you might think and a whole lot less expensive than the restaurants. This makes 4 generous servings of bisque and you could easily stretch it to six if needed.
More lobster recipes to try: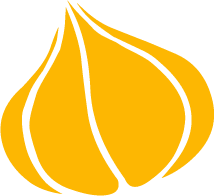 Tried this recipe? Leave a rating and review.
Your comments and shares are invaluable to me and the thousands of readers who use this site daily. If you've made the recipe, leave a star rating and review. We want to hear how you liked it.
We'd love it if you shared the recipe with your friends on social media!
Lobster Bisque
Lobster bisque is easy to make with fresh lobster (and the shells). This lighter version uses less cream than most lobster bisque recipes, so it's healthier.
SPECIAL EQUIPMENT:
Blender

shellfish crackers and picks
INGREDIENTS:
6

cups

lobster stock

from this site

2

pound

Maine or Spiny lobster

2

tablespoons

long grain rice

¼

cup

cream

plus more for garnish

2-3

tablespoons

sherry to taste

¼

cup

parsley

chopped
DIRECTIONS:
Arrange a steamer basket in a large stock pot with a tight fitting lid. Add 3-4 cups of water to the pot and bring to a boil.

Place the live lobster in the pot and cover tightly with a lid. Steam the lobster for 8 minutes for the first pound and 3 minutes per pound thereafter. My lobster was about 2 1/2 pounds and I cooked it for 13 minutes.

Remove the lobster from the pot and set aside to cool. When lobster is cool enough to handle, remove the carapace and the claws. Use kitchen scissors to cut through the underside of the tail section to carefully remove the tail meat. (you may need to use an old dish towel to pry it open without getting skewered by the thorny shell.)

Crack the claws if you're using a Maine lobster and remove the claw meat. Place the meat in a dish, cover and refrigerate until ready to use.

Bring the lobster stock to a simmer and add the rice. Cover and cook the lobster stock and rice for about 30 minutes until rice is mushy.

Pour the stock and rice into a blender and blend until the soup is thick and creamy with no lumps.

Add the cream and sherry.

Slice the lobster tail into rounds and the claws into large chunks. Ladle the soup into bowls, drizzle additional cream over the top of the soup and arrange lobster chunks on top of the soup. Sprinkle with parsley and serve.
NOTES:
Leftovers can be refrigerated for 3-5 days. Reheat leftovers in the microwave or in a saucepan.
NUTRITION:
Calories:
144
kcal
|
Carbohydrates:
8
g
|
Protein:
8
g
|
Fat:
7
g
|
Saturated Fat:
3
g
|
Cholesterol:
20
mg
|
Sodium:
1173
mg
|
Potassium:
346
mg
|
Vitamin A:
550
IU
|
Vitamin C:
5
mg
|
Calcium:
125
mg
|
Iron:
1.1
mg
Pin "Creamy Lobster Bisque From Scratch" For Later!