Remember those Sriracha Lobster Rolls? Seriously fabulous chunks of Maine lobster meat tossed in a tangy, spicy, mayonnais-y sauce and loaded onto a soft buttered and lightly toasted potato roll? Do you remember me imploring you not to throw away the shells? I hope you listened, because today, we're making Homemade Lobster Stock and it's a whole lot easier than you might think.
This post contains Affiliate Links. I receive a small commission from any purchases you may make — thank you for supporting the companies that support Garlic & Zest.
If you've never bothered to make your own lobster stock before, you may be wondering what all the hubbub is about. Can't you just buy the canned broth or stock? Well, yes — and I won't pass judgement on you for keeping a few cartons of chicken or beef broth in the pantry for a last minute meal. But when it comes to lobster stock – no. And here's why – it's not readily available – they don't sell lobster stock in a convenient 1 quart carton — and even if they did, it wouldn't be lobster — it would be salt with lobster-esque "flavorings".

For the real thing, you're going to have to start with a real lobster. Steam it. Pick out the meat — enjoy it in this fabulous lobster roll, make lobster ravioli sauce or try a Connecticut lobster roll dipped in clarified butter and then make this stock using the shells.
In a large, heavy skillet, heat some onions, celery and garlic in olive oil until soft and translucent.
Add the lobster shells, spices and fresh thyme and simmer for a few minutes with the lid on the pan.
Then add the wine and tomatoes, simmer for another couple of minutes.

Cover the lobster shells with cold water and turn the heat up to bring the mixture to a simmer. Cover the pot tightly and simmer for 40-50 minutes. The shells and aromatics will infuse the liquid and eke out every bit of flavor they're still holding onto — and your house will smell pretty remarkable too!
Strain the stock from the shells by ladling them into a sieve set over a large bowl. Press on the solids with the back of a wooden spoon to extract every bit of essence from the shells and vegetables. Do this in batches and discard the solids afterwards.
Now use a fine-mesh sieve to strain the stock again. That's it! Lobster stock! You can freeze it in ice cube trays or in pint or quart-sized containers for up to 3 months. This batch made about 7 1/2 cups of stock. I've already got a few ideas on what to make with it. Emily is pestering me for a Lobster Mac and Cheese (surprise, surprise), I'm dreaming of gnocchi in lobster brodo, and Scott wants a seafood paella. What would you do with it?

More homemade stock recipes: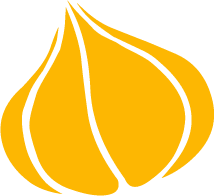 Tried this recipe? Leave a rating and review.
Your comments and shares are invaluable to me and the thousands of readers who use this site daily. If you've made the recipe, leave a star rating and review. We want to hear how you liked it.
We'd love it if you shared the recipe with your friends on social media!
Easy Lobster Stock
Don't throw away those lobster shells! Use them to make the MOST AMAZING STOCK!
SPECIAL EQUIPMENT:
1 extra large deep skillet with lid

or dutch oven

1 regular mesh strainer

1 fine mesh strainer
INGREDIENTS:
claws

head, empty carapace of 2 steamed lobsters, cut into 3″ pieces

4

large cloves

garlic

chopped

1

large

onion

chopped

1

stalk

celery

chopped

2

bay leaves

6-8

sprigs

thyme

1

teaspoon

fennel seed

lightly crushed

dash red pepper flakes

3

tablespoons

olive oil

14

ounces

crushed tomatoes in their own juice

2

cups

white wine

dry

6

cups

water
DIRECTIONS:
In an extra large skillet with 3-4 inch side, heat olive oil over medium heat. Add the onion, celery and garlic and cook until vegetables are tender and fragrant — do not brown the vegetables and remove from heat if they do start to take on color.

Add the bay leaves, thyme, fennel seed, red pepper flakes and lobster shells — stir to combine and cook over medium heat for 5 minutes stirring occasionally.

Stir in the tomatoes and white wine and turn up the heat to medium high. Bring the liquids to a boil and cook for 2-3 minutes, then stir in the water, heat the mixture almost to a boil, cover tightly with a lid, reduce the heat to a simmer and cook for 40-50 minutes, stirring occasionally.

Place a standard mesh strainer over a large bowl. In batches, transfer the shells, vegetables and broth to the strainer, pressing on the solids with the back of a spoon to get all of the liquids and juices out of them. Discard the solids. Set a fine mesh strainer over another large bowl or an extra large measuring cup. Pour the liquid through the fine mesh strainer, pressing and stirring with the back side of a spoon. Discard solids. Makes 6-8 cups of stock.

Stock will keep for up to 5 days in the refrigerator or up to 3 months, frozen.
NUTRITION:
Calories:
124
kcal
|
Carbohydrates:
7
g
|
Protein:
1
g
|
Fat:
5
g
|
Cholesterol:
1
mg
|
Sodium:
93
mg
|
Potassium:
243
mg
|
Fiber:
1
g
|
Sugar:
3
g
|
Vitamin A:
170
IU
|
Vitamin C:
7.8
mg
|
Calcium:
41
mg
|
Iron:
1.1
mg