This is my favorite olive spread recipe. It combines briny Kalamatas with mild, canned black olives and layers of other bright, puckery ingredients in a pungently, flavorful olive tapenade. You'll love this olive dip on crackers and with crudité, but there's so much more you can do with it. Make it in 10 minutes with pantry staples and elevate everything from appetizers to side dishes and main courses! YUM!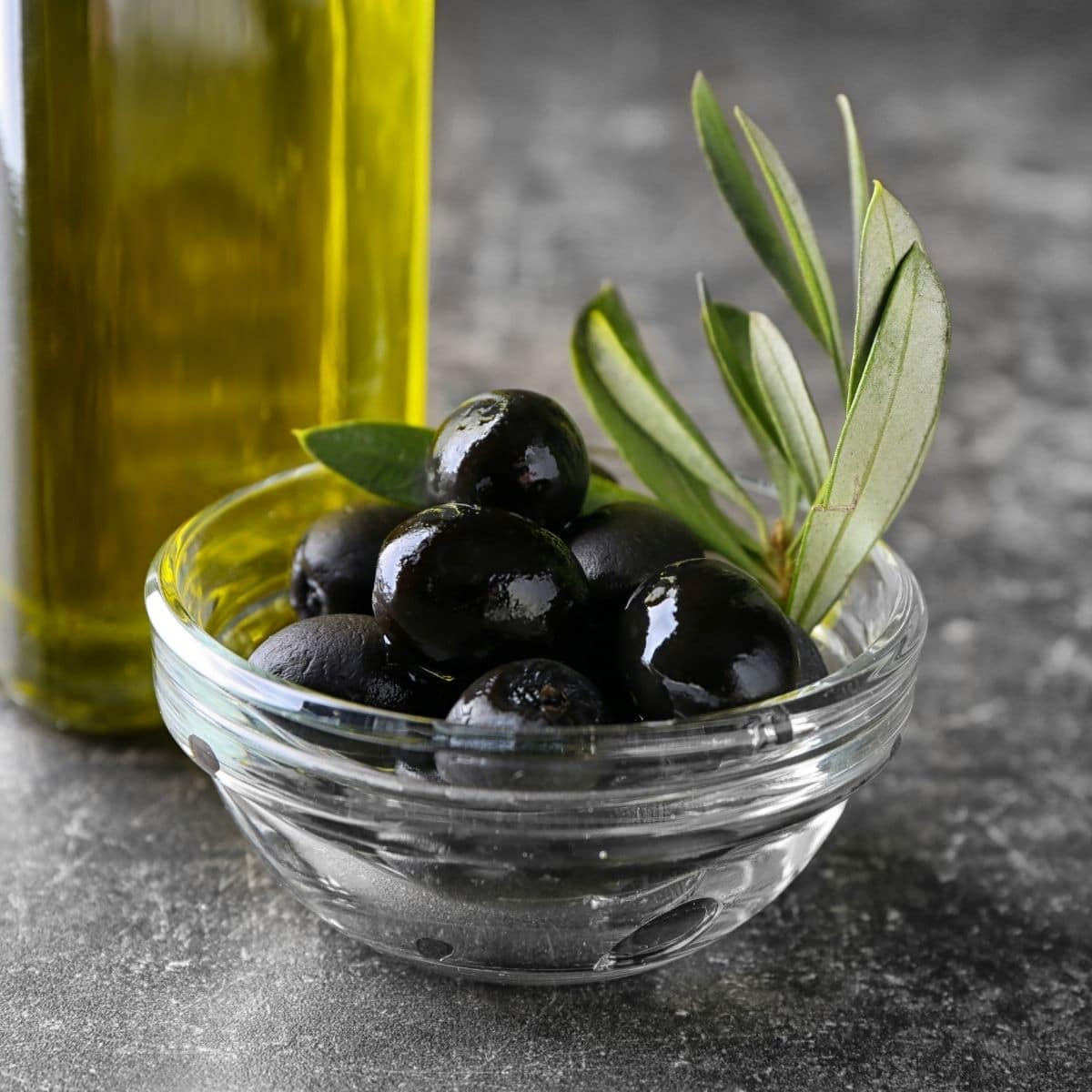 What is olive tapenade and where is it from?
Tapenade is a tasty Mediterranean olive dip that originated in Provence in the 1880's. First enjoyed at the Maison Dorée in Marseilles, this now renowned olive tapenade spread was the brainchild of the maison's Chef Meynier. This assertive blend is usually served as an hors d'oeuvre enjoyed with bread or can even be used as a filling or topping for chicken dishes.
The main ingredients in most tapenade recipes use a blend of black and green olives with capers and anchovies. This black olive tapenade uses a combination of milder canned black olives with the sharper and more intense kalamata variety. The concentrated combination is an assault on your senses and is impossible to ignore.
Another famous olive dip
If you've ever been to New Orleans and had one of their famous Muffuletta sandwiches, the thick layer of olive salad that comes standard on them is a close cousin to olive tapenade, though a little chunkier and milder. The difference between olive tapenade and the Big Easy's olive salad is that the latter skips the anchovies and instead, uses a blend of green and black olives along with roasted red peppers, artichokes and cocktail onions. That version still packs a punch, but is a little less potent.
And a store-bought olive spread
You can find jarred olive dips in many specialty and gourmet markets and Trader Joe's makes a pretty tapenade that I usually keep on hand in my pantry for last minute company. Their's is milder than this recipe, but in a pinch, I love it for its convenience.
However, when I've got the ingredients on hand, I prefer to make my own olive tapenade, because I can control the levels of briny-ness, heat and tang.
This rich, forward, black olive tapenade is one of my favorite versions. It has a deep ebony hue and vibrant flavors that wake up all of your tastebuds.
Ingredients for black olive tapenade
Kalamata Olives in oil
Canned Black Olives
Capers
Garlic
Anchovies
Lemon Zest & Juice
Crushed Red Pepper Flakes
Fresh Thyme
Olive Oil
None of the ingredients in this recipe can be considered wall flowers – and each one adds its own distinctive punch to this black olive dip. The capers and kalamatas are behemoths of flavor, while raw garlic and crushed red pepper gives this dip a lingering tingle on the tongue. Fresh lemon zest and juice brightens up its savory, umami bite. Personally, I love the light herbal finish that comes from fresh thyme leaves.
ANCHOVIES? In olive tapenade?
I hear you. For many people, anchovies are a no-go, but in this tapenade recipe, the anchovy fillets are processed so finely that you can't pick them out as an individual component in the dip.
Trust me, they don't make the olive tapenade taste fishy, they simply add more salty richness to the black olive dip.
Olive Tapenade is quick and easy to make
If you can chop garlic and zest a lemon, you've got the necessary skills to make a homemade olive tapenade. That's because most of the work is done using a mini food processor. Whip up this delectable dip from scratch in minutes and enjoy it for healthy snacks and appetizers.
How to make black olive spread:
Remove the pits from the kalamata olives (if they're not already pitted) and transfer to the food processor.
Drain the canned olives well and pat dry with paper towels. Add the canned olives to the food processor.
Roughly chop the garlic and zest the lemon and add them to the olive mixture.
Add the rest of the ingredients and pulse until it forms a fairly smooth paste.
Taste for seasoning and adjust to your tastes.
What does black olive tapenade taste like?
Kalamata tapenade is briny, lemony and fresh.
It's briny from the triple exposure of olives, capers and anchovies, lemony because the lemon zest and juice is noticeable and the fresh thyme gives the olive dip an herbal finish.
My husband and I have been munching on this healthy spread all week and believe me, it's found its way onto more than just crackers…
What else can you do with olive tapenade?
We love this simple but dip with pita chips, but there are so many ways to use it.
Serve a bowl of olive tapenade with cut-up, raw veggies for dipping. Very healthy!
Spoon some of the kalamata olive dip into hummus and serve with warm pita to add another dimension to that Mediterranean classic.
Top grilled chicken, pork or seafood with a dollop of the olive spread. Trust me, tapenade takes plain chicken breasts to a whole new level.
Add a tablespoon to a simple vinaigrette and toss with a green salad.
Layer extra umami flavors onto your next Italian sub with a spread of olive tapenade.
Spread a thin layer into your next veggie wrap — it really adds a punch of flavor.
Spoon a bit of tapenade over your breakfast eggs to wake them up.
Spread tapenade over puff pastry, roll up into spirals or palmiers, slice and bake for an irresistible appetizer.
How many ways will you use this easy to make olive tapenade spread?
FAQ's about kalamata black olive dip
Is olive tapenade good for you?
On its own, this black olive spread is low in calories, carbs, fat and cholesterol. It's a good source of calcium, vitamin A and potassium and about 10% of your daily sodium intake per serving. Realistically, though, you don't just eat tapenade by the spoonful, so it really depends on what you're serving it WITH as to how healthy it is.
Can I make black olive tapenade vegan?
Since the olive dip has anchovies, it's not considered vegan. However, if you want to make it vegan, skip the anchovies and substitute a teaspoon or two of Tamari. It's not same thing, but will add a savory, umami flavor to the blend.
Is the olive spread Keto friendly?
Yes. And paleo friendly.
Is olive dip gluten free?
Tapenade is gluten free (unless you serve with non-gluten free crackers or bread).
How long will black olive tapenade last?
This dip stays good for 7-10 days in the refrigerator.
Can I freeze tapenade?
I've never frozen it before, because it gets eaten too quickly, but theoretically, you could freeze it. Make sure it's wrapped in a freezer safe container and keep it for up to 2-3 months. Be sure to thaw completely before using.
More easy dips and spreads you might like: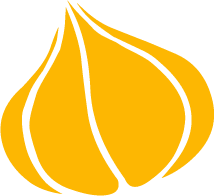 Tried this recipe? Leave a rating and review.
Your comments and shares are invaluable to me and the thousands of readers who use this site daily. If you've made the recipe, leave a star rating and review. We want to hear how you liked it.
We'd love it if you shared the recipe with your friends on social media!
Black Olive Tapenade
This briny, robust black olive spread is great as an appetizer or hors d'oeuvres with crackers and crudite, but you can also use it to jazz up a sandwich or as a topping for grilled chicken and pork.
INGREDIENTS:
½

cup

kalamata olives

pitted

½

cup

canned black olives

2

tablespoons

capers

drained

2

cloves

garlic

minced

2

anchovy fillets

1

lemon

¼

teaspoon

crushed red pepper flakes

1

teaspoon

fresh thyme

2

tablespoons

olive oil
DIRECTIONS:
Remove the pits from the kalamata olives and discard. Transfer the kalamatas and regular olives to the work bowl of the food processor.

Zest the lemon and squeeze out 1 tablespoon of the lemon juice.

Add the capers, garlic, anchovies, lemon zest, 1 tablespoon of lemon juice, crushed red pepper flakes, thyme and olive oil.

Secure the lid and pulse to process the the tapenade until relatively smooth and well blended. Taste for seasoning… If you want more heat, add more red pepper flakes, for more acid, add lemon juice or for more briny flavor add a few additional kalamata olives.

Transfer to a small bowl and serve with crackers, crudite or on a meze platter.
NUTRITION:
Calories:
63
kcal
|
Carbohydrates:
2
g
|
Protein:
1
g
|
Fat:
6
g
|
Saturated Fat:
1
g
|
Polyunsaturated Fat:
1
g
|
Monounsaturated Fat:
4
g
|
Cholesterol:
1
mg
|
Sodium:
321
mg
|
Potassium:
36
mg
|
Fiber:
1
g
|
Sugar:
1
g
|
Vitamin A:
103
IU
|
Vitamin C:
8
mg
|
Calcium:
17
mg
|
Iron:
1
mg
Pin it for later!