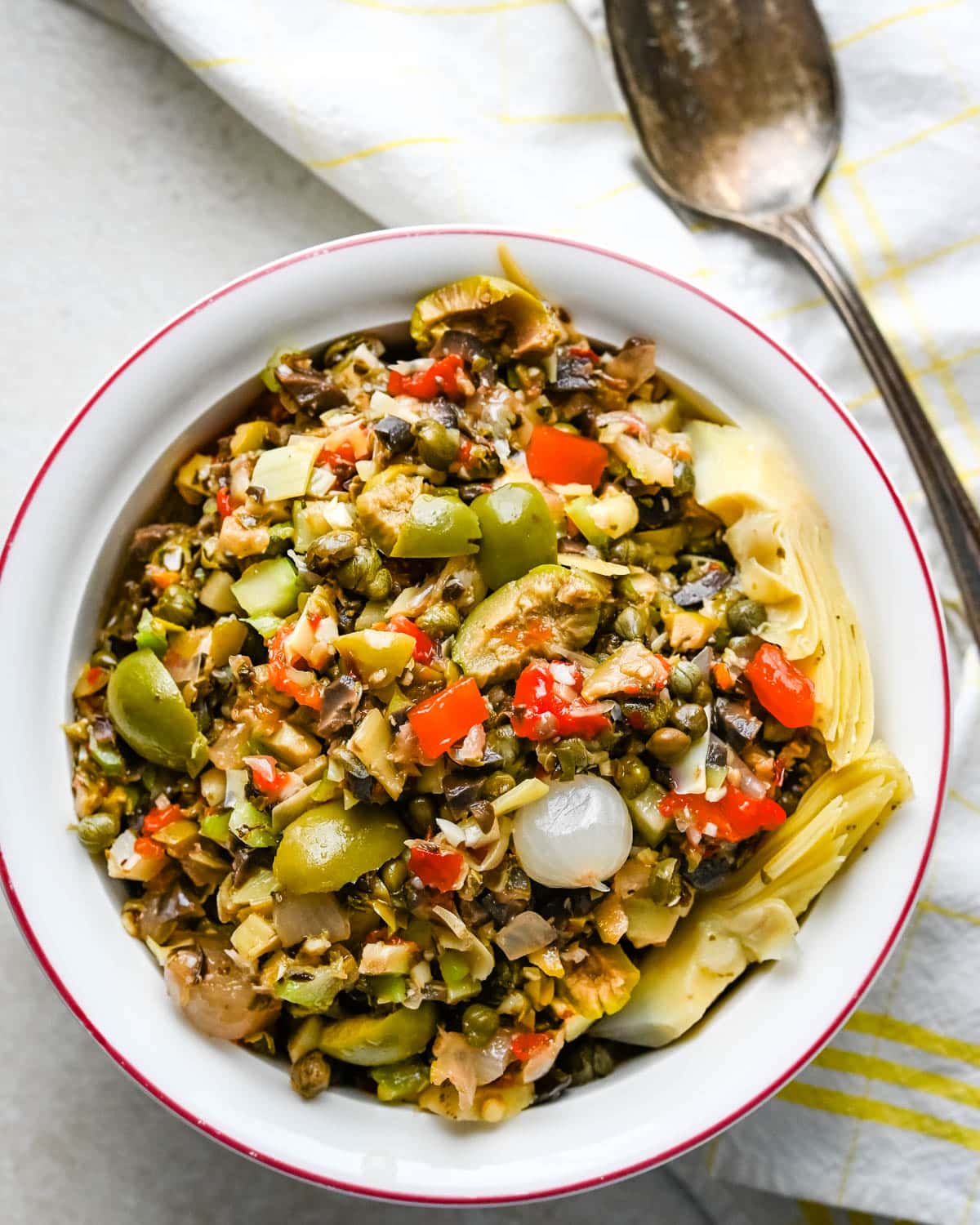 My favorite recipes are the ones that can pull double duty. Like this tasty olive spread with black and green olives, capers, roasted bell peppers, garlic and artichokes. Yes, it's the same muffuletta olive salad you get on that famous New Orleans sandwich, but this blend also makes a great olive dip for snacking. How will you use it?
I adapted this recipe from Chef John Folse' cookbook, The Encyclopedia of Cajun and Creole Cuisine. This tome to regional Louisiana ingredients, flavors and cooking styles, weighs at least 12 pounds (not an exaggeration). It's stuffed with cuisine that's highfalutin' enough for very respectable company as well as simple homey dishes with a Cajun kick, Creole recipes that will make you homesick for the bayou and every kickin' dish New Orleans is famous for. Muffuletta sandwiches included.
Ingredients for Muffuletta Olive Salad:
Black Olives
Green Olives
Capers
Cocktail Onions
Celery
Artichoke Hearts
Celery Seed
Dried Oregano
Fresh Garlic
Crushed Red Pepper Flakes
Red Wine Vinegar
Olive Oil
How To Make Olive Dip
Roast a red pepper in the oven with the skins on until the outside is blistered and blackened and the flesh is soft.
Peel and seed the pepper and transfer to a food processor
Roughly chop the celery stalk and add it to the food processor.
Add the remaining ingredients and pulse to form a chunky olive spread.
Marinate Olive Spread Overnight
I get it. Part of the reason this recipe is so great is because it takes seconds to whiz together in the food processor. Waiting to eat it seems like a cruel joke. So I'll let you off the hook and let you dive right in, however, if you want those flavors to intensify and get just a little deeper, cover and refrigerate it overnight. Food for thought.
History of Muffuletta Olive Salad
Muffuletta olive spread originated from humble beginnings, like so many good things do, when Italian merchants scraped the bottom of the olive barrels to get the broken or crushed olives that weren't marketable and instead used them to make a salad to top their now famous sandwich.
Ideas For Olive Dip/Olive Spread
Bread Bowl & Olive Dip
Cut the top off of a bread boule. Use a serrated knife to hollow out the insides of the boule and remove the bread pieces in large chunks. Cut or tear the bread into chunks. Place the boule on a serving tray and fill it with the olive dip. Arrange the torn bread chunks around the boule. Insert a serving spoon into the olive salad and serve as an hors d'oeuvre.
Olive Spread As A Topping
Spoon over a piece of grilled chicken or fish.
Spread toasted crostini with goat cheese and top with the olive spread.
In A Marinara Sauce:
Add a cup of salad to 4 cups of marinara sauce along with some finely diced anchovies and a little more crushed red pepper flakes. Simmer the sauce on a low heat for about an hour until the flavors come together for an easy puttanesca sauce with pasta.
In A Pasta Salad:
Cook bowtie pasta according to package directions. Drain the pasta and rinse with cold water to stop the cooking. Add chunks of pepperoni, mozzarella and baby spinach or small broccoli florets along with a cup of the olive dip. Toss and serve as a side dish at your next cookout.
Muffuletta Sandwich
Of course, you're going to want this in a traditional muffuletta sandwich too.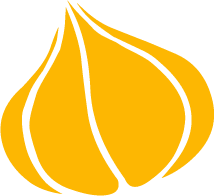 Tried this recipe? Leave a rating and review.
Your comments and shares are invaluable to me and the thousands of readers who use this site daily. If you've made the recipe, leave a star rating and review. We want to hear how you liked it.
We'd love it if you shared the recipe with your friends on social media!
Muffuletta Olive Salad
A briny, bright, spicy olive spread to go with crackers, in sandwiches or to top grilled fish, chicken and pork. This traditional New Orleans favorite is a bold pop of flavor! Recipe is adapted from The Encyclopedia of Cajun and Creole Cuisine.
INGREDIENTS:
1

large

red bell pepper

½

cup

green olives

½

cup

black olives

½

cup

capers

½

cup

cocktail onions

1

stalk

celery

roughly chopped

1

8 ounce can

artichoke hearts

1½

teaspoons

celery seed

2

teaspoons

dried oregano

2½

tablespoons

minced garlic

½

teaspoon

crushed red pepper flakes

¼

cup

red wine vinegar

½

cup

olive oil
DIRECTIONS:
Preheat the oven to 400°. Place bell pepper on a sheet pan lined with foil or parchment paper and roast until skins are blackened and flesh is soft, about 25-30 minutes. Transfer the bell pepper to a small bowl and cover with plastic wrap.

Let the pepper rest until cool enough to handle. Remove the skin, stem, seeds and membrane and discard. Place the flesh of the pepper into a food processor.

Add the remaining ingredients and pulse until well chopped. Transfer to a storage container and refrigerate overnight for the flavors to marry.

Use in a classic Muffuletta Sandwich, or spread on crackers with goat cheese for an appetizer. Spoon a bit onto grilled chicken, fish or pork.
NUTRITION:
Calories:
162
kcal
|
Carbohydrates:
4
g
|
Fat:
16
g
|
Saturated Fat:
2
g
|
Sodium:
574
mg
|
Potassium:
77
mg
|
Fiber:
1
g
|
Sugar:
1
g
|
Vitamin A:
790
IU
|
Vitamin C:
27.7
mg
|
Calcium:
36
mg
|
Iron:
0.9
mg