Incredible Mushroom Lasagna
This unbelievable mushroom lasagna is for you if you're a mushroom lover. This hearty vegetarian casserole is made with rehydrated dried mushrooms and fresh sautéed cremini or button mushrooms. Layered with lasagna noodles, cheesy ricotta filling, and creamy bechamel sauce, the thick layer of mushroom duxelles gives this earthy recipe its signature flavor.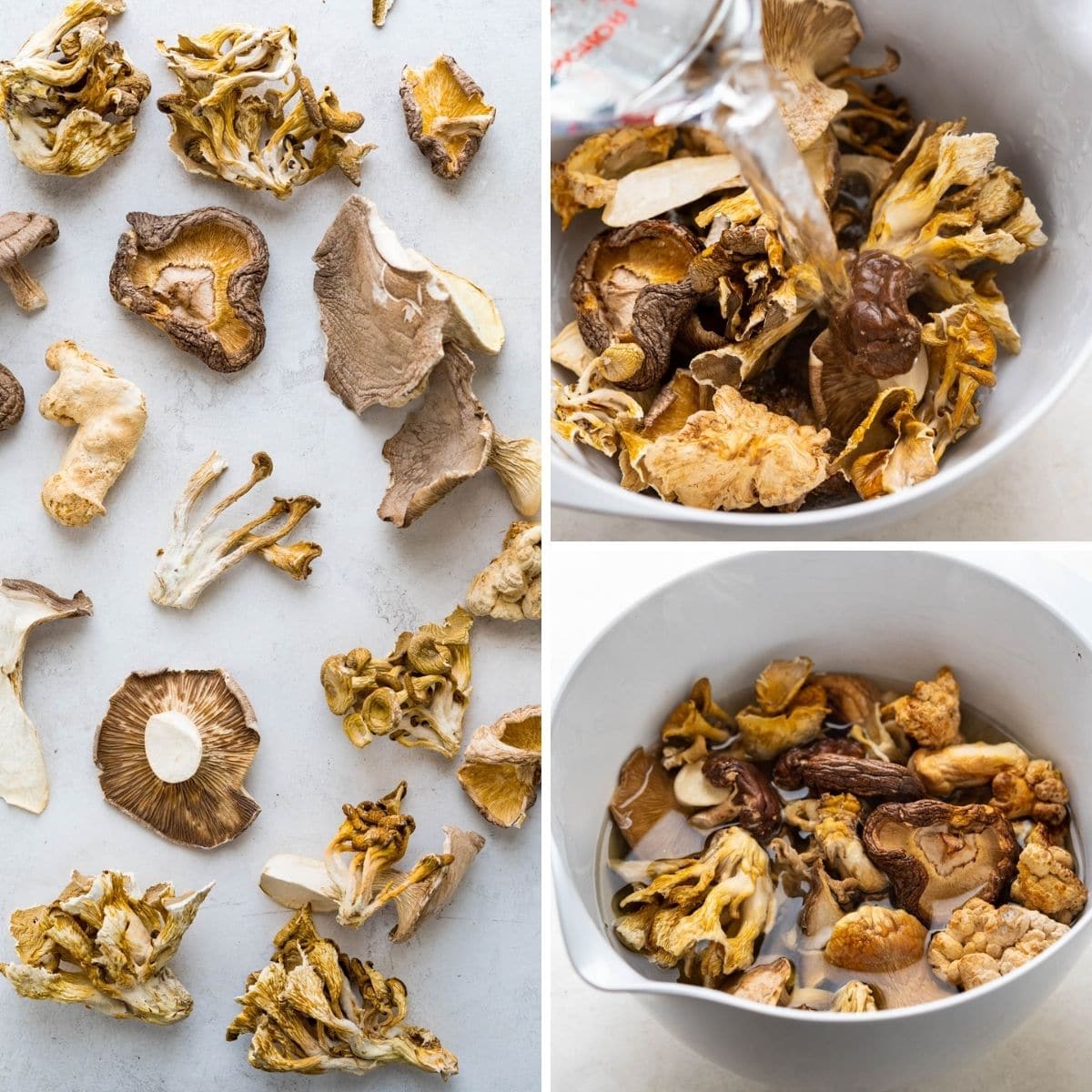 I LOVE mushrooms. So much so that I use mushroom powder to amp up my homemade pot roast and add them to my breakfast egg cups, my favorite brunch quiche; they're the star of this gravy recipe and the heroes of my vegan mushroom barley soup and fennel and leek soup. We love them stuffed for hors d'ouvres, as a filling for savory tartlets, and as a garnish for crostini. In other words, mushrooms are KING.
So when I found these beautiful dried exotic mushrooms at a farmers market in Boulder, CO — I bought the biggest bag I could (that would fit into my luggage). It was full of fancy mushrooms like Oyster, Shiitake, Lion's Mane, Royal Trumpet, Crimini, Pioppino, Black Pearl, and Cinnamon Cap. You can order from Hazel Dell Mushrooms online to get your own (not sponsored, just a fan). You can choose dried (or fresh) mushrooms for this lasagna recipe or a blend of several varieties.
How to rehydrate dried mushrooms:
These mushrooms are dehydrated, so to get back their meaty, umami texture and flavor, we need to add moisture to them. Here's how to do it:
Transfer the dried mushrooms to a large bowl.
Pour boiling water (I used about 4 cups) over the dried fungi.
Place a dish (that will fit comfortably within the diameter of the bowl) over the mushrooms. The talk will keep the fungi submerged so they can rehydrate evenly. Otherwise, they'll float.
Let the mushrooms soak for at least 30 minutes.
Transfer to a cutting board and pat dry any excess liquid with a dish towel.
Pro-Tip: What to do with leftover mushroom soaking liquid
The liquid you've soaked the dried mushrooms in is now infused with flavor. Don't let it go to waste.
Place a fine mesh sieve over a bowl and strain the mushroom jus through the strainer to remove any sand, grit, or detritus.
Pour the mushroom-infused water into ice cube trays and freeze.
When they're solid, transfer them to a zip top freezer bag and use a few cubes to add flavor to soups, braises or sauces.
What are the main ingredients for mushroom lasagna?
Mushroom Duxelles
Bechamel Sauce
Ricotta Filling
Lasagna Noodles
Grated Mozzarella Cheese
Pecorino Romano
Like any lasagna recipe, this one has several components, but they are easy to make, and most can be made ahead of time. Let's start with the mushroom duxelles.
How to make mushroom duxelles for lasagna
Rehydrate the dried mushrooms and drain well. Chop the mushrooms – you don't have to chop too finely, just enough to slice the lasagna easily, but large enough to distinguish the mushrooms.
Sauté the fresh mushrooms in olive oil with salt and pepper.
Add a bit more olive oil, the shallots, garlic, and chopped rehydrated mushrooms.
Sauté until most of the liquid has evaporated.
Stir in the red wine and cook down until the wine is just glazing the mushrooms.
Add reserved mushroom soaking liquid and cook down until most of the liquid has evaporated.
Add chopped thyme and cook for one minute.
You can taste for seasoning and adjust with a bit of salt and pepper.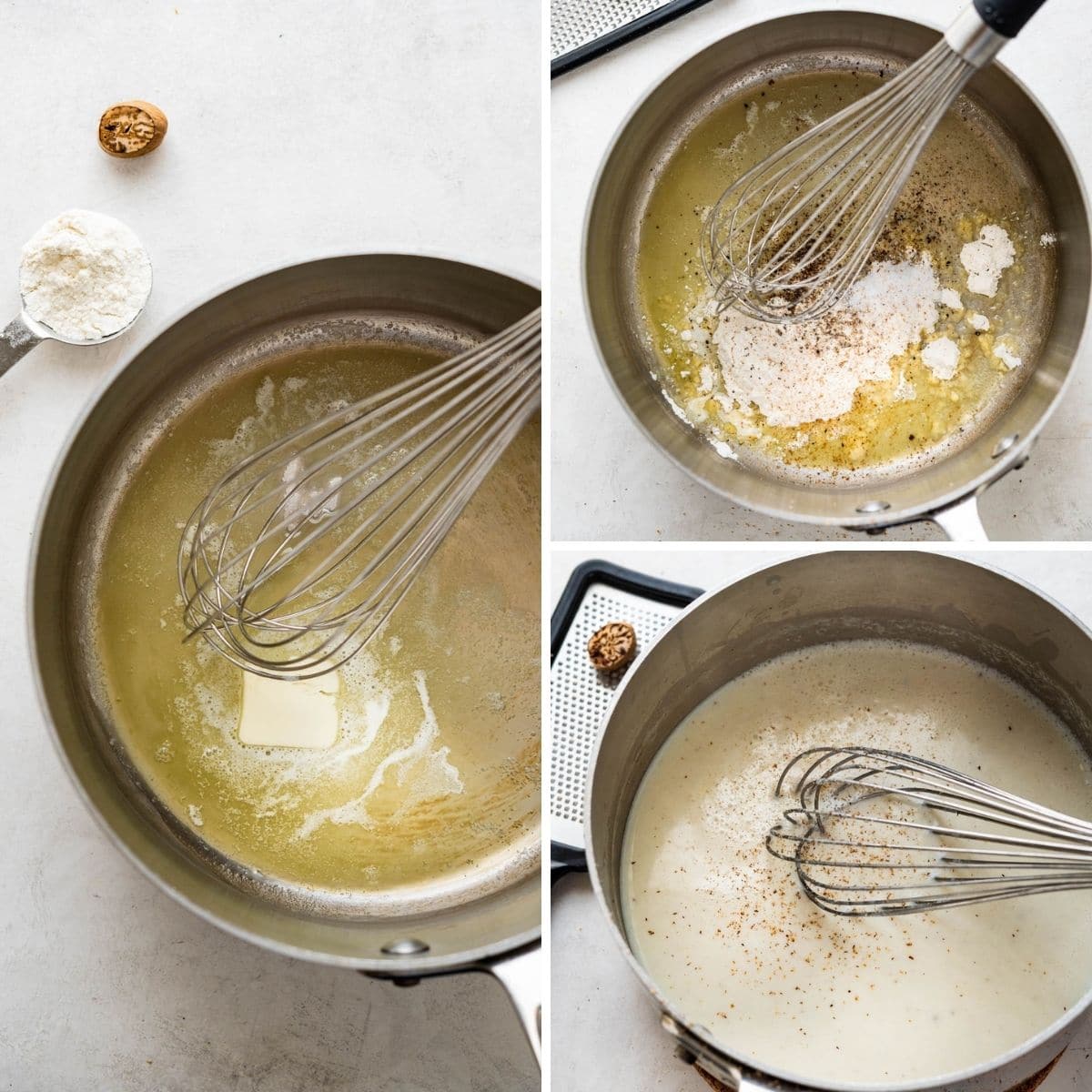 The other layers for mushroom lasagna
Bechamel Layer
Bechamel is a classic French white sauce made with melted butter combined with flour to form a paste (called a roux); then warm milk is gradually stirred into the roux until it's blended and smooth. As the bechamel heats to a boil, the sauce thickens to a creamy, lush consistency.
Bechamels are the starting point for many recipes. I use them in my mac and cheese, creamed chipped beef on toast, this cheesy ham, scalloped potato casserole, classic tuna noodle casserole, and even to thicken this enchilada sauce.
Ricotta Layer
Fresh ricotta is a rich, smooth, soft cheese with a neutral to slightly sweet flavor. We add an egg and grated Pecorino Romano cheese, along with fresh chopped parsley, and layer it between the mushroom duxelles and the lasagna noodles.
How to assemble mushroom lasagna
Spread a thin layer of bechamel sauce on the bottom of a casserole dish.
Top with a layer of no-bake lasagna noodles
Add 1/3 of the remaining bechamel sauce and smooth over the noodles.
Spread 1/2 of the mushroom duxelles in an even layer over the bechamel.
Add 1/2 of the ricotta cheese mixture and spread evenly.
Sprinkle 1/3 of the mozzarella mixture over the ricotta cheese.
Add another layer of lasagna noodles and repeat the layering process.
Finish with a layer of lasagna noodles and bechamel sauce.
Cover with foil and bake for 40 minutes.
Remove the foil, sprinkle on the remainder of the parmesan cheese and bake for 10 minutes until the cheese is melty and the lasagna has browned.
Give the mushroom casserole a moment to rest
After the lasagna is finished in the oven, it's best to let it rest for at least 10 to 15 minutes before cutting into it. This will allow it to set up a bit and hold together when you scoop up a serving. Plus, it's piping hot, and you don't want to burn the roof of your mouth.
While it rests, you can have the kids set the table, open a bottle of wine and toss a salad or if this is a side dish, take care of the rest of your meal.
You won't believe how much flavor the rehydrated mushrooms impart to this casserole. They are rich and meaty and soak up the flavor from the red wine, giving the lasagna a real depth.
FAQ's
How long will leftovers last?
Any leftovers will keep in the refrigerator for up to 5 days. To reheat, cover with foil and bake in a 325° oven for 15-20 minutes or until warmed through.
Can I freeze the lasagna?
Yes. The cooked mushroom lasagna will freeze very well. To get even slices for freezing, refrigerate the casserole overnight, cut the lasagna into portions, wrap it with foil, then wrap it in freezer paper. It should last this way for up to 3 months.
What else can I add to the mushroom casserole?
How about two packages of frozen spinach, lightly sautéed with butter, garlic, and shallots? Mix it with the mushrooms or create a separate spinach layer in the lasagna. Also, try kale.
Serve mushroom lasagna as a main course or side dish
This is a rich dish with two layers of cheese, a creamy sauce, and a hefty dose of mushrooms. You can serve the mushroom lasagna as a vegetarian main course, but I prefer to think of it as a side dish, like a mushroomy mac and cheese. That way, I get the indulgence and flavor, but it won't put me in a food coma.
That said, I know plenty of people who will happily eat this for dinner with a slice or two of garlic bread… so you do you, baby.
What to serve with mushroom lasagna:
If you're having the mushroom casserole as your main course, I would make something to counteract the richness. Try one of these salads or veggie sides to pair with the hearty exotic mushroom lasagna.
Try these mains with a wild mushroom lasagna side dish:
If you're serving this mushroom casserole as a side dish, you'll want some main course options that will stand up to it. The meatiness of the rehydrated mushrooms deglazed with red wine will emphasize the flavors in these meaty mains.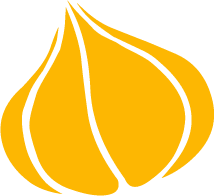 Tried this recipe? Leave a rating and review.
Your comments and shares are invaluable to me and the thousands of readers who use this site daily. If you've made the recipe, leave a star rating and review. We want to hear how you liked it.
We'd love it if you shared the recipe with your friends on social media!
Incredible Mushroom Lasagna
Love mushrooms in casseroles? This over-the-top mushroom lasagna is rich and decadent with layers of pasta, savory mushroom duxelles, seasoned ricotta cheese, creamy bechamel and a final flourish of mozzarella. Serve this hearty casserole as a vegetarian main course or a celebration worthy side dish.
INGREDIENTS:
FOR THE DRIED MUSHROOMS
3

ounces

mixed dried mushrooms

2-4

cups

boiling water
FOR MUSHROOM LAYER:
10

ounces

cremini or button mushrooms

sliced into quarters

1

large

shallot

minced

2

cloves

garlic

minced

1

tablespoon

olive oil

drained rehydrated mushrooms (from above)

finely chopped

½

cup

red wine

such as beaujolais, cabernet or cotes de rhone

½

cup

reserved mushroom liquid

1

teaspoon

fresh chopped thyme

salt and pepper

to taste
FOR BECHAMEL LAYER:
2

tablespoons

butter

2

tablespoons

flour

2

cups

milk

½

teaspoon

kosher salt

¼

teaspoon

black pepper

pinch

grated nutmeg
FOR RICOTTA LAYER:
15

ounces

ricotta cheese

1

large

egg

¾

cup

grated pecorino romano or parmesan cheese

⅓

cup

chopped italian parsley

½

teaspoon

kosher salt

¼

teaspoon

black pepper
FOR ASSEMBLING LASAGNA:
mushroom duxelles

bechamel

ricotta mixture

6-8

no bake lasagna noodles

2

cups

grated mozzarella cheese
TOPPING:
½

cup

grated mozzarella

¼

cup

grated pecorino or parmesan
DIRECTIONS:
REHYDRATE THE DRIED MUSHROOMS:
Place the mushrooms in a large bowl and pour the boiling water over them. Rest a dish that will fit in the bowl on top of the mushrooms. This will help to keep the mushrooms submerged in the water so they can soak up the liquid. Soak for 30 minutes.

Transfer the mushrooms to a cutting board and chop them. Set aside.

Set a fine mesh strainer over a container (like a large glass measuring cup) and pour the mushroom liquid through the strainer. Discard any sediment caught in the strainer. Reserve the mushroom liquid.
MAKE MUSHROOM DUXELLES:
Add 1 teaspoon of olive oil to a heavy skillet and heat over medium high heat. Add the fresh mushrooms, cook and stir until the mushrooms begin to release their liquid and start to brown, 5-7 minutes.

Add the shallots and garlic and cook until they're softened and fragrant. Add the remainder of the olive oil and the chopped rehydrated mushrooms. Cook, stirring occasionally until most of the liquid has evaporated.

Stir in the red wine and let it cook down until most of the wine is evaporated, about 5-7 minutes.

Add 1/2 cup of the reserved mushroom soaking liquid, stir and cook until most of it has evaporated. Stir in the chopped thyme and cook for one minute.

Sample a little of the mushroom mixture and season with salt and pepper to taste. Set aside to cool.
MAKE THE BECHAMEL:
In a large saucepan, melt the butter over medium heat. Sprinkle on the flour, kosher salt, pepper and nutmeg and cook for one minute, stirring constantly until a thick paste forms.

Whisk in a little milk at a time, not adding more until the previous amount has been absorbed into the flour mixture.

Continue adding milk and whisking until smooth. Turn the heat to medium high and cook, stirring constantly until the mixture comes to a boil. Cook for one minute, then remove from the heat to cool.
MAKE THE RICOTTA MIXTURE:
In a medium bowl, combine the ricotta cheese, egg, grated cheese, salt, pepper and parsley. Mix until combined.
ASSEMBLE THE MUSHROOM LASAGNA:
Preheat the oven to 350°.

Add 3-4 tablespoons of bechamel to the bottom of a 2 quart casserole dish and spread evenly in the bottom.

Lay a few lasagna noodles over the bechamel sauce. It works easier if you have a rectangular dish (but I only had an oval one) If the lasagna noodles don't fit evenly, break them into pieces and fit them like a mosaic to cover the sauce.

Spread 1/3 of the bechamel sauce over the noodles.

Spoon 1/2 of the mushroom mixture over the bechamel and spread evenly over the bechamel.

Spoon 1/2 of the ricotta mixture over the mushrooms, spreading into an even layer.

Sprinkle 1 cup of grated mozzarella over the ricotta.

Top with another layer of lasagna noodles, followed by 1/3 of the bechamel sauce, the remainder of the mushrooms, remainder of the ricotta and 1 cup of the mozzarella.

Top with another layer of lasagna noodles and the remainder of the bechamel. Cover with foil and bake for 40 minutes.

Remove the foil and sprinkle on additional mozzarella and grated pecorino or parmesan and bake for an additional 15 minutes.

Let the lasagna rest for about 10 minutes before cutting into the casserole.
NUTRITION:
Calories:
402
kcal
|
Carbohydrates:
26
g
|
Protein:
24
g
|
Fat:
22
g
|
Saturated Fat:
13
g
|
Polyunsaturated Fat:
1
g
|
Monounsaturated Fat:
7
g
|
Trans Fat:
1
g
|
Cholesterol:
98
mg
|
Sodium:
794
mg
|
Potassium:
516
mg
|
Fiber:
2
g
|
Sugar:
2
g
|
Vitamin A:
913
IU
|
Vitamin C:
5
mg
|
Calcium:
479
mg
|
Iron:
1
mg
Pin "Incredible Mushroom Lasagna" for later!