Turmeric Pearl Couscous Recipe
Looking for tasty, healthy couscous recipes that the whole family will enjoy? This turmeric couscous is one of our favorites. Scented with a cinnamon stick and of course, turmeric seasoning, this pearl couscous recipe comes together quickly in one pan and the flavors and textures are outstanding. We add golden raisins and toasted pine nuts for sweetness and crunch. Trust me, you'll love it alongside your weeknight rotisserie chicken.
Is couscous pasta or a whole grain?
Traditional couscous may resemble tiny whole grains, but it's actually semolina flour with a bit of water that's rubbed together with hands until it resembles fine grains. That style of couscous is usually steamed with aromatics and served with other vegetables and proteins.
Pearl couscous is actually wheat flour pasta that's formed into tiny balls, then toasted. It's a kissing cousin of Israeli couscous and quite delicious. At my market it's sold in large plastic cannisters labeled Pearl Couscous and parenthetically sub-labled Israeli-Style Couscous. Read more about the misunderstanding in the history of couscous here.
Ingredients for turmeric pearl couscous recipe
Olive Oil
Shallots
Pearl Couscous
Turmeric
Cinnamon Stick
Golden Raisins
Parsley
Mint
Toasted Pine Nuts
This healthy couscous recipe is one of my favorites because the flavors are such a delicious departure from the usual buttered pasta side dish. With healthy golden turmeric, a back note of cinnamon, fresh herbs and pops of sweetness and crunch, it's healthier than those packaged couscous sides with the "flavor packets" and there's nothing artificial.
Making turmeric couscous
Heat olive oil in a skillet and add shallots, stirring until shallots are softened and translucent.
Add pearl couscous and stir, cooking for a few minutes to toast the the pearls.
3. Season the pearl couscous recipe with turmeric and stir until the pasta has taken on a golden hue.
See how the turmeric seasoning gives the pearl couscous and shallots a beautiful marigold color? There's also a subtle aroma that's noticeable as the turmeric is warmed through. It's infinitely better than a boxed mix.
Seasoning the couscous
4. Add the vegetable broth and cinnamon stick and bring to a boil. I know cinnamon might sound like an unusual seasoning addition, but because it's a whole cinnamon stick and not ground cinnamon, the spice adds a warm aroma and subtle flavor.
5. Reduce heat to a simmer and cover with a tight fitting lid, stirring occasionally so the pearl couscous doesn't stick to the bottom of the pan. The couscous will start to absorb the broth and plump.
Add-ins for pearl couscous
6. About two-thirds way through cooking, stir in the golden raisins and continue to cook until the raisins are plumped and pearl couscous has absorbed most of the liquid and becomes tender.
7. Move the from the heat and discard the cinnamon stick
8. Stir in the fresh parsley, mint and toasted pine nuts and serve.
Is couscous healthy?
Compared to what? It's not a protein-packed grain like quinoa and because it's actually pasta, it's mostly refined carbohydrates, so if you're adhering to a low-carb plan, this turmeric couscous probably isn't for you. However, this dish isn't nearly as fat and calorie-laden as many pasta dishes, so I wouldn't categorize it as a bad food, either. You can read more about couscous' health benefits here.
Try serving this golden couscous with: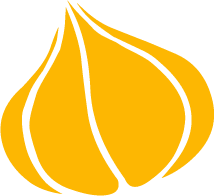 Tried this recipe? Leave a rating and review.
Your comments and shares are invaluable to me and the thousands of readers who use this site daily. If you've made the recipe, leave a star rating and review. We want to hear how you liked it.
We'd love it if you shared the recipe with your friends on social media!
Pearl Couscous
Lightly seasoned with turmeric cinnamon and mint, this quick and easy couscous recipe has pops of sweet golden raisins and crunchy toasted pine nuts. A super easy side dish.
INGREDIENTS:
1

tablespoon

olive oil

1

large

shallot

finely diced

1

cup

pearl couscous

½

teaspoon

turmeric

1

cinnamon stick

2

cups

homemade vegetable broth

(can use chicken broth)

⅓

cup

golden raisins

2

teaspoons

fresh parsley

chopped

1

teaspoon

fresh mint

chopped

¼

cup

toasted pine nuts
DIRECTIONS:
Heat a large skillet over medium heat. Add the olive oil and diced shallot to the pan, stirring occasionally until the shallot is fragrant and softened, about 1-2 minutes.

Add the couscous and stir, coating it with the olive oil and slightly browning the pasta. Add the turmeric and stir until the couscous is completely coated with the spice, about 1 minute.

Add the cinnamon stick and vegetable broth to the couscous, stir and bring to a boil. Reduce the heat to a simmer and cook uncovered for 5-6 minutes, stirring occasionally, so that nothing sticks to the bottom of the skillet. Add the golden raisins at the 5-6 minute mark (while there's still liquid in the pan, but its being absorbed more rapidly) and continue to simmer for the remaining 2-3 minutes of cooking time until the pasta is tender.

Remove the skillet from the heat and remove the cinnamon stick. Stir in the chopped parsley, mint and toasted pine nuts. Transfer to a serving dish and enjoy.
TO TOAST PINE NUTS:
Preheat the oven to 325°. Place the pine nuts on a sheet pan in a single layer and bake for 3-4 minutes. Shake the pan so that the nuts turn and continue to bake until toasted and fragrant, about 2-4 more minutes. Remove from oven and set aside to cool.

Note: You can also toast pine nuts in a clean, dry skillet over medium heat. Place the nuts in the skillet and cook, shaking every 30 seconds or so until the nuts are golden and fragrant.
NUTRITION:
Calories:
298
kcal
|
Carbohydrates:
47
g
|
Protein:
7
g
|
Fat:
10
g
|
Saturated Fat:
1
g
|
Sodium:
477
mg
|
Potassium:
232
mg
|
Fiber:
4
g
|
Sugar:
9
g
|
Vitamin A:
250
IU
|
Vitamin C:
1
mg
|
Calcium:
25
mg
|
Iron:
1
mg
Pin "Turmeric Pearl Couscous" for later!