Grilled Shrimp Caesar Salad
This shrimp Caesar salad with creamy Caesar dressing tastes just like eating at dockside seafood restaurant. You can make this easy recipe at home and I'll show you how from the Old Bay spiced grilled shrimp to my cheater's Caesar dressing, that skips the raw egg. Satisfy your seafood cravings with this grilled shrimp salad.
In South Florida, you'll find a grilled shrimp Caesar salad on the menu at many (if not all) local waterfront restaurants.
When I see it offered, the shrimp Caesar always sounds so good, and the prospect of hot-off-the-barbecue spicy grilled shrimp and a crunchy romaine salad with creamy Caesar dressing usually sways me.
I mean, who wouldn't succumb to that? But they can be pricey, and sometimes, they don't live up to my expectations… and that gets me upset because I know how easy a good grilled shrimp Caesar salad is to make at home.
Why you'll love this recipe:
The shrimp are big, juicy, succulent and perfectly seasoned with Old Bay seasoning.
The cheater's Caesar dressing is flavorful and thick, clinging to the romaine lettuce leaves.
Crunchy homemade croutons give every bite a satisfying texture.
You can feed four people for what it would cost at a restaurant.
It's like taking a beach vacation at home.
Ingredients you'll need:
Stale Bread (from a baguette, Italian loaf or sourdough)
Olive Oil
Old Bay Seasoning – or your favorite seafood seasoning blend.
Salt
Shrimp – preferably fresh from your fishmonger, peeled and deveined
Cayenne Pepper
Romaine Lettuce
Grated Parmesan Cheese
Make your own creamy Caesar dressing
I like to make my dressings, and this creamy Caesar dressing recipe, which has been on the website for years, is my go-to every time. It's made in a blender and takes just a few minutes to whip up, plus it keeps in the refrigerator for 7-10 days if you have leftovers.
I don't use raw eggs in this Caesar dressing recipe the way you do with the "classic" because my sister-in-law had a terrible episode with a raw egg Caesar dressing, and to me, it's just not worth the risk.
This Caesar salad dressing replaces the egg with mayonnaise to start the emulsion. It's garlicky and bright with lemon zest, and yes, it includes anchovies for a salty, briny finish (don't worry, it doesn't taste fishy). (If you don't have anchovies, use anchovy paste instead).
The key to this dressing is to FOLLOW THE DIRECTIONS. Measure the ingredients and SLOWLY add the oil to the blender. You won't get the same thick, creamy results if you try to speed it up.
Croutons have always been one of my favorite parts of a shrimp caesar, but I've often found that the croutons are WAY TOO BIG, measuring a full cubic inch.
Consequently, you might get 5-6 behemoth croutons on your salad; however, you don't get that satisfying crunch in every bite.
These "croutons" are smaller and torn, like shreds of bread, rather than uniform blocks.
Making seasoned croutons:
Use a sturdy day old sourdough bread and tear or cut it into large chunks.
Pulse them in a food processor two to three times, until they're torn into jagged, bite-sized bits. Don't process too much or you'll make breadcrumbs. (One of my favorite breads for this is Trader Joe's Sourdough bread.)
Transfer the bread to a baking sheet and drizzle with olive oil.
Toss the bread and olive oil together until lightly coated.
Add the Old Bay seasoning and salt. Toss again with your hands.
Spread the bread out in an even layer and bake.
Stir the croutons a few times during the baking to ensure even cooking.
Cook until the bread crumbles are golden brown and crispy.
Remove from the oven and set aside.
For the spiced grilled shrimp
For this grilled shrimp salad, I recommend using the best quality shrimp you can get. I used a pound of medium gulf shrimp (U20-30) from my local fishmonger, Pop's.
Peel and devein the shrimp:
Remove the legs and outer shell with your clean hands, leaving the last segment of the shell and tail intact.
Run a sharp knife lightly, about ¼" deep, along the length of the top of the shrimp.
Gently pull apart the shallow cut and remove the "vein." (This is the shrimp's digestive tract; you can eat it if you want, but I like to remove it for aesthetic reasons).
Continue in this manner until you've peeled and deveined all the shrimp.
Season the shrimp
Drizzle the shellfish with olive oil and toss to coat, then season the shrimp with Old Bay, cayenne pepper and salt. Toss again until they're well seasoned.
If you don't like heat, you can skip the cayenne pepper.
How to skewer shrimp for grilling
If you're using wooden skewers to grill the shrimp, you'll want to soak them submerged in water for 45 minutes to an hour. Otherwise, they will burn (as in disintegrate). If you're using metal skewers, no need to soak them.
Thread the shrimp onto skewers in two spots, along their natural curve, by first going through the top segment of the shrimp (towards where the head used to be and then puncturing just above the tail segment.
Skewering in two different spots will prevent the shrimp from spinning around on the skewer and make it easier for your grill master to cook.
Grilling shrimp for the salad
Ensure your grill is preheated to a medium-high heat , about 450°-500°F. Place the shrimp skewers on the grill grates and cook for about 2 minutes, then flip them for another 1-2 minutes.
The shellfish should be pink and opaque but not so much that it dries out. You want it to stay moist.
Remember that the shrimp will continue to cook even after it's removed from the grill and that carryover cooking can take it from perfectly moist to chewy and dry. Cooking just slightly under is optimal for the grilled shrimp salad, ensuring they are plump and moist.
Pro-Tip:
If you don't have a grill, you can use a grill pan on your stove, and you don't have to worry about skewering the shrimp. I only do that so they don't slip through the grates on the grill.
Making the salads:
Fill a salad bowl with cleaned and dried romaine lettuce.
Add about half of the Caesar dressing and toss to coat. If the salad seems too dry, add more dressing and toss again to coat. (You can always add more dressing, but it's tough to take away…)
Add Parmigiano Reggiano cheese and toss again to coat.
Divide the salad among plates or shallow bowls.
Top each liberally with Old Bay seasoned croutons and spicy grilled shrimp. (note: you can leave the shrimp on the skewers for individual diners to remove, or take them off and arrange on the salad.
Variations
Use other cooked seafood on the Caesar salad. Try grilled octopus, or calamari, a piece of fresh salmon or canned tuna.
Don't like seafood? Make a chicken Caesar salad by swapping shrimp for grilled or rotisserie chicken.
Add extra veggies like halved cherry tomatoes, sliced cucumber, or sweet bell peppers.
Add slices of buttery avocado to top the salad.
Add cubes of fresh mozzarella cheese for even more indulgence.
Though there's garlic in the dressing, you could also mince a clove of garlic to toss with the spices and the raw shrimp for extra oomph.
Wrap the shrimp with bacon and grill it for the ultimate shrimp Caesar salad.
FAQ's
Is Caesar salad a healthy salad?
Yes. It's low in carbohydrates and high in protein to satisfy your hunger and fill you up. However, overdressing the salad or adding more cheese and croutons will negate the positive health benefits.
How many calories in a Caesar salad with shrimp?
This recipe has under 400 calories per serving.
Can I make it ahead of time?
Yes. You can make most of the components of this recipe ahead of time. Just grill the shrimp and assemble the salad right before you're ready to eat.
How do I store leftovers?
Once a salad has been dressed, it will deteriorate because most lettuces don't last once dressed. If you plan on having leftovers, add dressing to your portion and save the rest of the greens.

Store the grilled shrimp, croutons and parmesan cheese in separate containers. Otherwise, they can get soft and mushy. Keeping the ingredients separate means your grilled shrimp salad will be good for another day.

The exception is if you're using kale leaves instead of lettuce. They will hold up for several days with the dressing on them.
More shrimp recipes:
More seafood salads you'll love: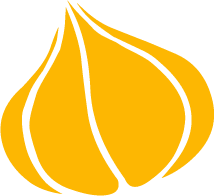 Tried this recipe? Leave a rating and review.
Your comments and shares are invaluable to me and the thousands of readers who use this site daily. If you've made the recipe, leave a star rating and review. We want to hear how you liked it.
We'd love it if you shared the recipe with your friends on social media!
Grilled Shrimp Caesar Salad
This caesar salad has layers of flavor from the tasty caesar dressing to the old bay spiced bread crumbs and grilled spiced shrimp.
SPECIAL EQUIPMENT:
A gas or charcoal grill

can use an indoor grill pan

wooden or metal skewers
INGREDIENTS:
FOR SEASONED BREADCRUMBS:
1½

cup

day old bread – from baguette, italian loaf or sourdough

crusts trimmed

1

tablespoon

olive oil

1½

teaspoons

Old Bay seasoning

¼

teaspoon

salt
FOR SHRIMP:
1

pound

medium shrimp

peeled and deveined

2

teaspoons

olive oil

2

teaspoons

Old Bay seasoning

⅛

teaspoon

cayenne pepper

optional

¼

teaspoon

salt
FOR CAESAR SALAD:
1

head

romaine lettuce

washed, dried and torn into bite sized pieces

⅓-½

cup

Caesar dressing

½

cup

parmesan cheese

freshly grated
DIRECTIONS:
MAKE THE BREADCRUMBS:
Preheat the oven to 350°.

Trim the crusts from the bread and tear the bread into small chunks. Transfer to a mini prep food processor and pulse several times until the bread is shredded, but not cut into fine breadcrumbs. You want small pieces of torn bread — smaller than a normal crouton.

Transfer the bread to a baking sheet and drizzle with olive oil. Add the Old Bay seasoning and salt and toss to combine. Bake in a single layer until the crumbs are browned and crisp, about 8-10 minutes. Set aside to cool.
FOR THE SHRIMP:
Heat the grill to a medium high heat, about 450°-500°.

Peel and devein the shrimp and place into a bowl. Drizzle with olive oil and toss to coat. Sprinkle the Old Bay Seasoning, cayenne pepper (if using) and salt over the shrimp and toss until well coated.

Thread the shrimp onto skewers so that you're piercing the flesh at the top of the shrimp as well as closer to the tail. This will prevent them from flopping around on the skewer and the grill.

Grill the shrimp for 2 minutes on one side, flip and grill for an additional minute or two on the other — cooking until the shrimp are pink and cooked through, but still juicy and tender. Transfer the skewers to a sheet pan.
MAKE THE SALAD:
Place the romaine lettuce in a large salad bowl. Add the caesar dressing and toss to combine. If lettuce looks too dry, add a bit more dressing a little at a time until its well coated but not goopy.

Add the grated parmesan cheese to the salad and toss to coat. Divide the salad among 4 plates and sprinkle with breadcrumbs. Remove the shrimp from the skewers and divide between each serving. Serve with additional grated parmesan cheese if desired.
NOTES:
Best enjoyed the same day you make it. If you think you'll have leftovers, dress only the portion of the lettuce you'll eat that day and make a single salad. Store all ingredients separately in the refrigerator (except croutons, which should be kept at room temperature in an airtight container.
NUTRITION:
Calories:
377
kcal
|
Carbohydrates:
12
g
|
Protein:
31
g
|
Fat:
22
g
|
Saturated Fat:
4
g
|
Cholesterol:
301
mg
|
Sodium:
1676
mg
|
Potassium:
507
mg
|
Fiber:
4
g
|
Sugar:
3
g
|
Vitamin A:
13775
IU
|
Vitamin C:
10.9
mg
|
Calcium:
405
mg
|
Iron:
5.2
mg
Pin "Grilled Shrimp Caesar Salad with Creamy Caesar Dressing" For Later!