Cherry Amaretto Crunch Ice Cream
If you're an ice cream lover and an almond lover, you're going to swoon for this amaretto ice cream with cherries and toasted almonds. Cherry Amaretto Crunch Ice Cream is creamy and lush with chewy bits and satisfying crunch.
Despite the fact that it's January and the Northeast was virtually paralyzed by a blizzard last weekend, I'm craving ice cream. Not craving — Needing. Lusting… I suppose there's a Ben & Jerry's variety or Graeter's that would suffice. Possibly even a simple visit to our local creamery for a scoop with sprinkles, nuts and whipped cream would get me past this insistent fixation.
Why you'll love cherry amaretto crunch ice cream
However, I don't do anything easy. Ask Scott. Besides, will those store bought varieties have dried cherries soaked in Amaretto? I don't think so. Will the almonds be toasted just so and scattered throughout? Hmmm??? In short, I could have it their way. Or I could do it, my way. How very Frank Sinatra of me.
So, I dusted off my ice cream maker, which hasn't seen daylight since September, and got busy.
During the summer, I was on an all-out ice-cream kick. I was making it at least once a week. At one point there was a glut of at least 3 different flavors tucked behind the frozen peas. (Good times, good times!)
However, that wasn't the current state-of-my freezer. There was no ice cream. And no cookies. We had even munched through all the leftover Christmas chocolate. With more than two weeks left before Valentine's Day (and those cute velvet heart boxes loaded with truffles — hint, hint), we were living in a sugar-free zone. Unintentionally, I assure you.
Something had to be done, so I made a custard base for ice cream, drowned some cherries in Amaretto and toasted a handful of almonds to a deep golden brown. When the amaretto ice cream was nearly finished, I sprinkled in the nuts so they would maintain their satisfying crunch. Adding them when the custard is looser can affect the crunch.
A few more hours in the freezer to firm up and it was ready. Creamy, sweet and lush with plenty of chewy cherries. I could add sprinkles and whipped cream, but why? It was exactly what I wanted. Now it's your turn…
More ice cream recipes:
Garlic & Zest is a participant in the Amazon Services LLC Associates Program, an affiliate advertising program designed to provide a means for sites to earn advertising fees by advertising and linking to Amazon.com.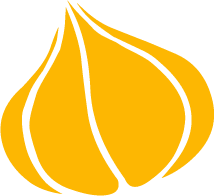 Tried this recipe? Leave a rating and review.
Your comments and shares are invaluable to me and the thousands of readers who use this site daily. If you've made the recipe, leave a star rating and review. We want to hear how you liked it.
We'd love it if you shared the recipe with your friends on social media!
Cherry Amaretto Crunch Ice Cream
Cherries and almonds are such a classic combination and when they're blended into ice cream and doused with amaretto, it's even better!
INGREDIENTS:
1

cup

dried tart cherries

¼

cup

amaretto

1

cup

sugar

3

large eggs

1

tablespoon

all purpose flour

1 ½

cups

half and half

1

cup

heavy cream

2

teaspoons

almond extract

½

cup

sliced almonds
DIRECTIONS:
Roughly chop the dried cherries. Combine the cherries and amaretto in a small bowl and set aside for one hour to plump.

In a large bowl combine the sugar and eggs. Beat for 2-3 minutes until thick and pale yellow. Beat in the flour.

In a medium saucepan, heat the half and half to a simmer – do not boil. With the beaters on a medium speed, add the hot half and half into the egg mixture in a steady stream. Beat until combined. Pour the egg mixture back into the saucepan and heat over medium heat, stirring constantly until mixture thickens. Pour the mixture through a strainer into a large clean bowl. Stir in the heavy cream, cherries, amaretto and almond extract. Cover with plastic wrap and refrigerate until well chilled, at least two hours.

Preheat oven to 350 degrees. Lay the almonds in a single layer on a baking sheet. Bake for 6-7 minutes until lightly browned. Set aside and cool.

Stir the chilled custard then freeze according the the instructions on your ice cream maker. Just before the ice cream is finished, add the almonds and continue to churn until thoroughly combined. Ice cream will be soft, but ready to eat. For firmer ice cream, transfer it to a freezer safe container and freeze for 2 hours.
NUTRITION:
Calories:
405
kcal
|
Carbohydrates:
43
g
|
Protein:
6
g
|
Fat:
21
g
|
Saturated Fat:
10
g
|
Cholesterol:
118
mg
|
Sodium:
58
mg
|
Potassium:
155
mg
|
Fiber:
2
g
|
Sugar:
35
g
|
Vitamin A:
1225
IU
|
Vitamin C:
0.6
mg
|
Calcium:
108
mg
|
Iron:
0.9
mg
"Pin It" For Later!