When you're craving something healthy, but satisfying with a hint of Asian flair, this lime beef salad with tangy lime and soy vinaigrette is a great option. This beef salad recipe has crunchy vegetables and a bevy of textures and flavors with cabbage, mango and peanuts.
I visit our library regularly. Aside from the self-help books, which promise to make me stronger, thinner, smarter, younger, more focused or better organized, I usually leave with at least 2-3 cookbooks. They give me inspiration, make me think about different flavor combinations and push me to learn new techniques.
Plus, it's fascinating to read how so many great chefs get their culinary starts. Usually in the kitchen at the elbow of their mother or grandmother. It's engaging how they blend their heritage, surroundings and experiences into a dish that represents only them.
Which is how I came across this recipe. Last week's library find was Smoke & Pickles by chef Edward Lee. A kid from Brooklyn with a Korean ancestry who's cooked in France and runs a restaurant in Kentucky (610 Magnolia). Oh, and did I mention, chef-testant on Season 9 of Top Chef? Yeah. I had to read that one.
I didn't get too far before I came across this recipe for lime beef salad. The ingredient list included crispy cabbage, sweet-tart mango, crunchy peanuts and a punch of flavor from the asian-style vinaigrette, plus a pho-like beef preparation. Seriously? Nirvana.
To look at the recipe with its different components, you might think, "meh, too involved". Don't. It's actually quite simple to prepare. The dressing takes all of five minutes. Chopping the vegetables, maybe ten. And I pounded the beef (great stress reliever) while the poaching liquid was simmering. My favorite part was dipping the thin slices of sirloin into that aromatic simmer and then dunking them into the chilly flavor-bomb of dressing.
We had this for dinner last night and the bouquet was sublime. Kudos to Chef Lee. The slight tweaks I would make next time would be to thinly slice the cabbage instead of shredding and add the dressing to the vegetables sparingly. The vinaigrette packs a ton of flavor, but using all of it made the salad feel a little too wet.
Next time, I'll include a few crunchy radishes cut into match sticks, finely chopped kale (I see you rolling your eyes), some sliced scallions and possibly crispy chow mein noodles or fried wonton strips. Why not?
You'll love this light, fresh flavors of this tasty lime beef salad. The mango and crunchy peanuts really take it up a notch and the thin slices of beef make the salad feel more substantial.
More Asian inspired salads you'll love: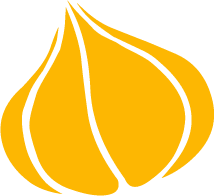 Tried this recipe? Leave a rating and review.
Your comments and shares are invaluable to me and the thousands of readers who use this site daily. If you've made the recipe, leave a star rating and review. We want to hear how you liked it.
We'd love it if you shared the recipe with your friends on social media!
Lime Beef Salad
A light, crunchy, flavor forward salad with just enough beef to satisfy.
INGREDIENTS:
For vinaigrette
½

teaspoon

lime zest

this is my addition – it's not Garlic + Zest for nothing, freshly grated

5

tablespoons

fresh lime juice

from 2-3 limes

1 ½

tablespoons

brown sugar

2

teaspoons

fish sauce

2

teaspoons

asian sesame oil

2

teaspoons

ginger

freshly grated

½

teaspoon

soy sauce

¼

teaspoon

freshly ground black pepper
For salad
8

ounces

green cabbage

about 1/4 – 1/3 of a whole cabbage, shredded or sliced very thinly

1

plum tomato

halved, sliced into thin half moons

1

mango

slightly underripe and firm, preferably

1

tablespoon

fresh mint leaves

chopped

1

teaspoon

black sesame seeds

1

jalapeño or fresno chile

remember the seeds and membrane contain the heat — so adjust the heat to your tastes, by adding or discarding them, minced
For meat
8

cups

water

a small knob of ginger

peeled

1

garlic clove

1

teaspoon

salt

5

ounces

boneless beef

sirloin or eye of round, I used grass-fed sirloin
For serving
½

cup

fresh cilantro

finely chopped

1

tablespoon

peanuts

finely chopped
Additional garnishes (optional)
chow mein noodles or crispy fried wonton strips

2-3

radishes

julienned

1-2

scallions

white and pale green parts, thinly sliced on a bias
DIRECTIONS:
Combine all the ingredients for the vinaigrette in a small bowl. Whisk. Cover and refrigerate.

Combine all the ingredients for the salad in a large bowl. Toss. Cover and chill.

Heat the water, ginger, garlic and salt in a pot. Cover and bring to a boil over high heat. Remove lid and reduce heat to low, simmering the water for fifteen minutes.

While the water simmers, prepare the beef. Lay a large piece of plastic wrap over a cutting board. With a sharp knife, cut the beef into thin slices and lay them on the plastic wrap. Cut another sheet of plastic wrap and lay them on top of the beef. Using the smooth side of a meat mallet, pound the beef until paper thin. (one time with the meat mallet isn't enough — make sure you pound it until the beef cries Uncle).

Remove the vinaigrette from the refrigerator and set close by the simmering water. Using tongs, gently drop a few slices of beef into the water for up to 10 seconds (less if you like your beef rare). Use tongs to retrieve the beef and place in cold vinaigrette. Repeat with remaining beef slices.

Add beef and vinaigrette to the salad. Toss gently to combine and arrange on salad plates. Top with peanuts and cilantro (and/or optional garnishes like chow mien noodles, julienne radishes, red onion or scallions).
NUTRITION:
Calories:
279
kcal
|
Carbohydrates:
40
g
|
Protein:
11
g
|
Fat:
10
g
|
Saturated Fat:
3
g
|
Cholesterol:
24
mg
|
Sodium:
324
mg
|
Potassium:
688
mg
|
Fiber:
4
g
|
Sugar:
32
g
|
Vitamin A:
2650
IU
|
Vitamin C:
74.3
mg
|
Calcium:
65
mg
|
Iron:
1.9
mg
"Pin It" For Later!
SaveSave
SaveSave
SaveSave
SaveSave