Milk punch is a creamy, brandy spiked cocktail that's sweet, luscious and very easy to sip. This version of milk punch uses a holiday spiced simple syrup that adds a new layer of flavor to the classic brunch cocktail. You'll love this modern take on the original milk punch recipe.
Whoever heard of milk punch?
Even if you've never heard of this unusual drink, you should know that it's been around for CENTURIES.
First documented in a 16th century travelogue of the Scottish isle of Iona, the earliest written recipe was found in a 1711 cookbook.
Benjamin Franklin made a clarified milk punch made of hot milk, lemon and brandy.
In the 1838 Queen Victoria issued a royal warrant authorizing Nathaniel Whisson to display signage as "purveyors of milk punch to Her Majesty", in a modern day equivalent of celebrity endorsement.
Read all about the origins of milk punch in this article by the Charleston Academy of Domestic Pursuits.
What you'll need for this milk punch recipe:
Brandy, Cognac or Bourbon
Milk
Creme De Cocoa (optional)
Ice
Garnish (optional)
How to make this holiday and brunch cocktail
Fill a cocktail shaker with ice.
Add spirits, milk, spiced simple syrup and creme de cocoa (if using).
Cover the shaker tightly with the lid and shake for 30 seconds or until icy cold.
Strain into a coupe glass or old fashioned.
Garnish with grated nutmeg or other accoutrements and enjoy.
What is milk punch?
Traditional Milk punch is a cocktail made with spirits (usually brandy or bourbon), milk, sugar and vanilla and it can be made two ways, clarified or creamy.
Clarified milk punch
Clarified milk punch involves adding lemon, tea and spirits to milk. The acids react with the casein proteins in the milk and create curds. Double straining away the curds eliminates the milky, cloudiness in a technique known as "milk washing". The resulting drink is clear and nothing like what it started out as. Don't believe me? Check out this video to see how it's done.
Creamy milk punch
The creamy version of milk punch is something altogether different than the clarified version. It's kind of like an eggnog minus the egg, but lighter and (IMO) way more sippable and less cloying. Typically made with brandy or bourbon, sweetened with sugar or simple syrup and a dash of vanilla for richness, it's a tasty cocktail that's perfect for brunch and especially nice during the holidays.
Got a crowd? Make a big batch.
If you're having a group of people for, say, Christmas or New Year's morning and you want to have something beyond the standard mimosa, milk punch is the answer. And yes… you can make a big batch in advance, though it's served slightly differently.
Mix the milk, spirits, pumpkin simple syrup and creme de cocoa (if using) in a large pitcher. (I've got measurements for a large batch in the recipe card below.)
Stir together well, cover and refrigerate several hours or overnight.
To serve, fill old-fashioned glasses with ice and pour over ice. Decorate with your favorite garnish.
See, that's easy, right?
When should I serve/drink the cocktail?
I've heard this question A LOT. Milk punch is a very versatile cocktail.
It's great for brunch, because it's lightly sweet and not too boozy.
This is also a perfect holiday cocktail, say for Christmas, New Year's Eve or New Year's Day instead of a traditional egg nog.
You can also serve it in place of an afternoon tea. (That's my kind of pick-me-up).
Try some instead of liqueurs after dinner. It's great with a plate of cookies or small sweets.
This is a very popular drink in South Louisiana and it's said that a little warm milk punch will cure the ills of a bad hangover.
Optional Garnishes:
Sprinkle of fresh nutmeg
Cinnamon stick
Whole star anise
Mini Gingerbread Men or Simple Sugar Cookie (notched to sit on the rim)
FAQ's
Can I make a batch of this tipple ahead of time?
Yes. See the instructions in the recipe card for a pitcher of punch. Instead of shaking each drink in a cocktail shaker, I recommend chilling the pitcher of milk punch until very cold and serving it in an ice filled old fashioned glass for sipping.
How long will leftovers last?
As long as you don't add the ice directly to the pitcher, it will keep for several days in the refrigerator.
More versatile brunch to bed cocktails you might like: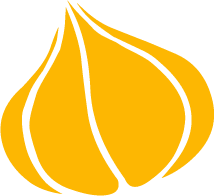 Tried this recipe? Leave a rating and review.
Your comments and shares are invaluable to me and the thousands of readers who use this site daily. If you've made the recipe, leave a star rating and review. We want to hear how you liked it.
We'd love it if you shared the recipe with your friends on social media!
Milk Punch
Milk punch is a tasty, creamy, milk based cocktail made with brandy, bourbon or cognac. Serve strained in a pretty coupe glass or make a pitcher and serve over ice for a crowd. It's perfect for the holidays and makes a great brunch drink.
INGREDIENTS:
FOR A SINGLE MILK PUNCH:
2

ounces

brandy, cognac or bourbon

¾

cup

whole milk

¾

ounce

Pumpkin Spice syrup

or more to taste.

1

tablespoon

light creme de cacao

optional

ice
FOR A PITCHER OF MILK PUNCH:
2

cups

brandy, cognac or bourbon

6

cups

whole milk

½

cup + 2 tablespoons

Pumpkin Spice Syrup

see recipe on this site.

½

cup

light creme de cocoa

optional
DIRECTIONS:
FOR A SINGLE MILK PUNCH COCKTAIL:
Fill the shaker with ice. Add the brandy or cognac, milk, gingerbread syrup and light creme de cacao if using. Seal the shaker and vigorously shake for 20-30 seconds until icy cold.

Strain the cocktail into a coupe glass and garnish.
FOR A PITCHER OF MILK PUNCH:
Combine the ingredients in a large pitcher, cover and chill until very cold.

When you're ready to serve, give the milk punch a quick stir and pour into old-fashioned glasses over ice. Garnish as desired and serve.
NOTES:
Try milk punch instead of warm milk before bed!
NUTRITION:
Calories:
332
kcal
|
Carbohydrates:
27
g
|
Protein:
6
g
|
Fat:
6
g
|
Saturated Fat:
3
g
|
Polyunsaturated Fat:
1
g
|
Monounsaturated Fat:
1
g
|
Cholesterol:
18
mg
|
Sodium:
87
mg
|
Potassium:
252
mg
|
Sugar:
24
g
|
Vitamin A:
296
IU
|
Calcium:
209
mg
|
Iron:
1
mg
Pin It For Later!