One-Bite Mini Pumpkin Pies
Too full for a full slice of pie after Thanksgiving dinner? Mini pumpkin pies are bite-sized holiday desserts that are perfect for satisfying that little sweet bite you want. These pumpkin tartlets use a flaky buttery cream cheese pastry dough and are filled with a simple pumpkin pie filling. Recipe makes 96 bite-size mini tarts, great for parties, potlucks and celebrations.
This post contains Amazon affiliate links, which means that if you make a purchase, you'll pay no more for the item and I make a small commission.
I've been in full pumpkin mode after showing you how to make pumpkin purée. So here's another pumpkin triumph!
The case for mini pumpkin pies
I'll admit that making one large pie is simpler than making a bunch of bite sized mini tarts, but when it comes to enjoying them, I'd argue that the smaller versions are a lot more versatile (and fun).
They're great for serving at parties, open houses and festive gatherings because they're so portable. Guests can just swipe one or two mini pumpkin pies off of a tray and pop them into their mouth. No need for dishes or even forks. These one-bite wonders are mess-free and utterly delicious.
You'll love bringing out these mini pumpkin tartlets after Thanksgiving or other big holiday meals, because they always elicit grins and no one can resist a wee treat.
I think they're perfect because — let's face it, after a big meal, you don't necessarily want a full serving of dessert, but a little taste of something sweet is a nice way to end a meal. Lilliputian pumpkin tartlets are great for that.
Additionally, these diminutive pies won't break the calorie bank. Only 68 calories per tartlet.
Ingredients for pumpkin tartlets
Cream Cheese Pastry Dough for two 9-inch pies (or your favorite pie pastry)
Eggs
Brown Sugar
Salt
Cinnamon
Ginger
Allspice
Cloves
Nutmeg
Melted Butter
Cognac, Brandy or Bourbon
Hot Milk
This pumpkin pie filling recipe is actually based on my grandmother's. Instead of using evaporated milk (like it calls for on the back of the Libby's can) it uses hot milk and melted butter. I heat the milk and melt the butter in the microwave in short bursts, stirring after each until the butter is fully melted and the milk is hot, but not bubbling.
Pro Tip: Don't nuke the milk and butter for more than 30 seconds at at time, unless you like cleaning up messes.
How to make pumpkin pie filling for mini pies
Whisk the eggs in a large bowl until frothy.
Stir in the pumpkin puree.
Add the spices, liquor, melted butter and hot milk and whisk until smooth.
This is a pretty simple pumpkin custard filling and comes together in just a few minutes.
Pro-Tip: Try my easy pumpkin puree recipe, to give the mini pumpkin pies a lighter color & fresh flavor.
I love this cream cheese pastry recipe. It makes a flaky, buttery crust and it's pretty easy to work with. Plus, you can assemble the whole thing in a food processor in a few minutes. The pastry needs to chill in the fridge for about 30 minutes before rolling, however, you can make it up to 3 days in advance. So, feel free to assemble the bitty tartlets in stages.
Note: you don't have to make your own pie crust. Store-bought will work, too, but this one is way better than Pillsbury.
How to make mini pie shells for the pumpkin tartlets
Use a mini biscuit cutter about 1 1/2″ to 2″ in diameter, and mini muffin tin (about 1 1/4″ in diameter) to form the mini tart shells. Use a tart tamper to form the shell.
Roll the dough out so it's slightly less than 1/8″ thick.
Place the biscuit cutter on the dough and press straight down.
Transfer the rounds of cream cheese pastry to the muffin tin and arrange over the indentations.
Use a tart tamper and press the bottom and sides of the pastry into the muffin tins.
Assembling mini pumpkin pies
To make it simple and more uniform, I recommend using a mini cookie scoop to fill the individual pie shells. I have one that measures out about 1 1/4 teaspoons of filling, which is perfect for this muffin tin. If yours aren't quite as exact, use a standard tablespoon to scoop and fill the tartlets just to the rim of the dough.
Fill each well of the mini tartlets with the pumpkin pie filling and bake for 10-12 minutes or until the crusts are lightly browned and the filling is set.
Cool the mini pumpkin pies in the pan for about 5 minutes before transferring them to a cooling rack to cool completely.
Aren't they precious? Even my husband, Scott (who hates pumpkin pie) enjoys these bite sized mini pumpkin tarts. I think it's the ratio of crust to filling that he likes – it's more 1:1 than a standard pie.
These tempting little pumpkin pies are absolutely irresistible with the cream cheese pastry crust and the softly spiced pumpkin filling. They're not overly sweet and the filling stays soft and lush.
Besides, no one can resist bitsy, bite-sized pies, right? Watch them disappear when they hit the table!
FAQ's
How do you store the mini pumpkin pies?
If you're serving them the same day, it's best to keep them in an airtight container at room temperature. The crust will stay tender and flaky that way. If you're serving the next day, refrigerate the tartlets overnight. Let them sit out for 15-20 minutes at room temperature before garnishing and serving.
Can you freeze mini pumpkin pies?
Technically, yes, but I think the crust gets a little soft. Keep that in mind.
What's a good garnish for the tartlets?
I like a little whipped cream and sprinkle of freshly grated nutmeg. If you have candied cranberries or glazed nuts, that would also be a delicious way to "pretty them up".
Recommended tools for making tartlets:
More Thanksgiving and holiday pies you'll love:
More mini pies and tarts you might like: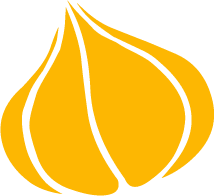 Tried this recipe? Leave a rating and review.
Your comments and shares are invaluable to me and the thousands of readers who use this site daily. If you've made the recipe, leave a star rating and review. We want to hear how you liked it.
We'd love it if you shared the recipe with your friends on social media!
Mini Pumpkin Pies
This pumpkin pie filling is softer than the standard and gently spiced. Use it in a homemade (or store-bought) pastry to make bite-sized mini pumpkin pies for holiday gatherings.
SPECIAL EQUIPMENT:
mini tart pans (mini muffin tins that hold about 2 tablespoons per tin.
INGREDIENTS:
2

large

eggs

15

ounces

pumpkin puree

Homemade or canned – (not pumpkin pie filling)

½

cup + 2 1/2 Tablespoons

brown sugar

packed

½

teaspoon

salt

1

teaspoon

ground cinnamon

½

teaspoon

ground ginger

¼

teaspoon

ground allspice

¼

teaspoon

ground nutmeg

⅛

teaspoon

ground cloves

1

tablespoon

brandy, cognac or bourbon

(optional)

2

tablespoons

melted butter

¾

cup + 2 tablespoons

milk

warmed in the microwave until hot, but not boiling, about 1 minute.
DIRECTIONS:
In a large bowl whisk the eggs until frothy.

Ad the pumpkin puree and whisk until smooth.

Stir in the brown sugar, salt, cinnamon, ginger, allspice, nutmeg, cloves, liquor (if using), melted butter and milk.

Roll out the pastry to 1/8″ thick and cut rounds of pastry using a mini biscuit cutter. Fit the pastry into the mini muffin tin and use a tamper to press the pastry to the bottom and sides of the tin.

Spoon 1 1/4 to 1 1/2 teaspoons batter into the uncooked tartlet shells.

Bake for 10-12 minutes or until the pastry is lightly browned and the filling has set. Cool in the pans for 5 minutes, then transfer to a wire rack to cool completely. Refrigerate in a single layer in an airtight container or on a platter covered with plastic wrap. Can be made one day ahead.

Garnish with whipped cream and a sprinkle of pumpkin pie spice or nutmeg.
NOTES:
Note: If you don't need 96 tartlets…
Use half the batter and one recipe of Cream Cheese Pastry to make 48 tartlets. With the remainder of the batter make pumpkin custards. Here's how:
Preheat the oven to 375° F.
Spray 4 half-cup ramekins with vegetable spray. Fill each ramekin with about half cup of pumpkin pie filling. Place the ramekins on a small baking pan with 2″ sides. Fill the pan about halfway full with hot water.
Bake for 40-45 minutes or until the custards are set. Let them cool to room temperature, cover and refrigerate.
NUTRITION:
Calories:
68
kcal
|
Carbohydrates:
6
g
|
Protein:
1
g
|
Fat:
4
g
|
Saturated Fat:
1
g
|
Polyunsaturated Fat:
1
g
|
Monounsaturated Fat:
2
g
|
Trans Fat:
1
g
|
Cholesterol:
5
mg
|
Sodium:
43
mg
|
Potassium:
22
mg
|
Fiber:
1
g
|
Sugar:
2
g
|
Vitamin A:
706
IU
|
Vitamin C:
1
mg
|
Calcium:
7
mg
|
Iron:
1
mg
Pin it for later!