Got ripe pears? This recipe makes the best pear pie. It's loaded with fruit, easy to make and feeds a crowd. You'll love the juicy ripe fruit, richly spiced with cinnamon, nutmeg and ginger, crowned with a sweet rubbly crumble topping. Make this pear pie recipe with seasonally ripe fruit for the best results.
Pears are my husband's favorite fruit. He loves snacking on them during the day because they're so juicy with a slight hint of natural spice.
When we received a box of Harry and David pears from my cousin Katrina and her husband, James, this Christmas, he was positively giddy.
My mind was scrolling with the number of things I could make with them, like these savory Pear Brie Phyllo Pockets, this festive Pear Salad with Maple Dijon Dressing or this Caramelized Pear Gorgonzola Salad, or even a Spiced Honey Pear Butter.
Then I thought — let's go all out with a homemade pear pie.
A good pear pie should be fruity, richly spiced with a gooey, plush center. That's what this recipe is.
I debated between a double crust or a sweet crumble topping. Scott was my tie-breaker and the crumble won.
Why this pear pie works
Fruit pies can be fragile because the fruit gives up so much juice they become runny or wet. A little goo, though, is a good thing. This pear pie strikes a balance between stiff and runny with just enough ooze that you have to coax the pear filling onto your fork with your finger and lick them after doing so.
Ingredients for pear pie filling
Pears and ginger are a natural food pairing. The spicy bite of ginger root complements and enhances the flavors inherent in the fruit. I use candied ginger to take it to the next level with a tingly zing. If you prefer a more neutral pear flavor, you can skip it.
The oatmeal crumble topping punctuates the spices already present in the pear pie filling and gives the dessert a homey presentation.
I love the rustic nature of a crumble topping, not to mention the buttery rich flavors. Crumble-topped pies are also perfect if your pastry skills aren't up to snuff; it's very forgiving.
Making crumble topping for pear pie
Mix the flour, oatmeal, salt, brown sugar, cinnamon, ginger, and baking powder.
Add cold, cubed butter.
Cut the butter into the dry ingredients using a pastry cutter until it has come together and is roughly pea-sized.
Best pears to use in a pie
For this pie, you can use most any type of pear. I recommend Anjou, Comice or Bartlett. I haven't tried it with Asian pears.
Pears ripen from the inside out, so you can't tell if the fruit is ripe by just looking at it. Instead, use your finger to apply pressure to the stem. It should be firm but yield slightly, it's likely ready.
To hasten ripening the fruit, place pears in a brown paper bag for a day or two.
How to make pear pie filling:
Stir the sugar, cornstarch, salt, cinnamon, ginger, nutmeg, and allspice until evenly combined. (Note: it's essential to mix the sugar and cornstarch before adding them to the pears. Otherwise, the cornstarch or Clearjel can become gummy and clump.)
Peel the pears with a vegetable peeler and slice them in half vertically.
You can use a melon baller to scoop out the seeds.
Remove the stem (and the string that bifurcates the pear).
Cut the pears into 1/4″ slices and transfer them to a large bowl.
Toss the pears with lemon zest, lemon juice, candied ginger(if using), brandy or cognac, and vanilla.
Add the sugar mixture to the pears and toss to coat.
The cornstarch/ClearJel is what thickens the fruit juice and makes the pear pie filling set.
If your pears are very ripe and juicy, you'll need a whole quarter cup of cornstarch or Instant ClearJel. If they're more firm, you can scale back to 3 tablespoons.
To assemble the pear pie:
Roll out the pie dough pastry and pat it firmly into a pie plate. Fold the overhanging edges under and decoratively crimp the edges or use the tines of a fork to give a pattern to the edge.
Fill the pie crust with the pear pie filling.
Sprinkle the fruit generously with the oat streusel crumble.
Bake the pear pie on a parchment-lined baking sheet (to catch any drips) at 425° for 15 minutes.
Reduce the heat to 375° and continue baking for 45-50 minutes.
Pro-Tips
You want the pie to have a crusty golden brown appearance. If the crust or oatmeal crumb topping starts to get too brown, lay a piece of tin foil loosely over the top of the pie and continue to bake.
Variations to customize the pear pie recipe
Look at how the juices ooze, puddle, and drip. That's how you know it's going to be good. The cornstarch or ClearJel gives just enough structure without being gummy. Let the dessert cool to room temperature before slicing.
FAQs
What's the best way to store the pie?
Wrap the pie with cellophane and tin foil and keep leftovers in the refrigerator. To serve, let the pear pie sit at room temperature for about 30 minutes, to take the chill off the fruit filling.
Can I freeze the pear pie?
Yes. Bake as per the instructions, cool it to room temperature, wrap it well in freezer paper and freeze for up to 2 months. Defrost before serving.
What if I like my pie warm?
You can warm a slice in the microwave for 20-30 seconds on half power to warm it through.
This is a hefty pear dessert. Where most pies bought from a grocery bakery or even the frozen foods aisle are designed to serve 6-8 people, this pear pie is much more substantial. It's richly spiced and loaded with fruit, and the oat crumble makes every bite a delight. Consequently, it doesn't need any embellishment, but since you asked…
What to serve with pear pie
More pear dessert recipes: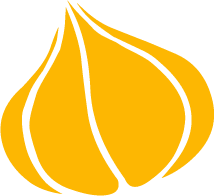 Tried this recipe? Leave a rating and review.
Your comments and shares are invaluable to me and the thousands of readers who use this site daily. If you've made the recipe, leave a star rating and review. We want to hear how you liked it.
We'd love it if you shared the recipe with your friends on social media!
Pear Pie
A richly spiced, fresh pear pie in the French style with a heavenly cinnamon oatmeal streusel topping. Ginger gives this homemade pear pie recipe a wonderful warmth and spice.
INGREDIENTS:
FOR THE STREUSEL TOPPING:
½

cup

all purpose flour

½

cup

old fashioned oatmeal

⅛

teaspoon

salt

½

cup

brown sugar

½

teaspoon

ground cinnamon

¼

teaspoon

ground ginger

¾

teaspoon

baking powder

8

tablespoons

cold unsalted butter

cut into 1/2″ cubes
FOR THE PEAR FILLING:
1

9″

pie pastry

7-8

large

firm ripe pears

D'Anjou, Bartlett, Comice, (about 3 pounds)

½

teaspoon

lemon zest

1

tablespoon

finely minced candied ginger

optional

2

tablespoons

brandy

or Cognac

1

teaspoon

vanilla extract

2

tablespoons

lemon juice

¾

teaspoon

sugar

4

tablespoons

cornstarch

½

teaspoon

salt

1

teaspoon

cinnamon

¼

teaspoon

ground ginger

¼

teaspoon

ground nutmeg

¼

teaspoon

allspice
DIRECTIONS:
ASSEMBLE THE CINNAMON STREUSEL TOPPING:
In a medium bowl, combine the flour, oatmeal, salt, brown sugar, cinnamon, ginger and baking powder. Mix to combine.

Add the cubes of butter and cut them into the dry ingredients with a pastry cutter, or with your clean fingers. To do this with your fingers, rub and crumble the butter into the dry ingredients until they're roughly the size of small peas and everything is well combined, but crumbly.

Refrigerate the streusel until ready to bake the pie.
FOR THE PEAR PIE:
Preheat the oven to 425°.

In a small bowl combine the sugar

Peel the pears and slice them in half. Use a melon baller to remove the core and a paring knife to trim away the stem and end stigma. Slice the pears into 1/4″ slices.

Add the lemon zest, candied ginger (if using), brandy, vanilla and lemon extract and toss to combine.

Add the sugar, cornstarch, salt, cinnamon, nutmeg, allspice, ginger and baking powder to a small bowl and mix to combine. Pour the spice mixture over the pears and toss until well combined, but being careful not to break the pears.

Roll the pie pastry into a 13″ round and transfer to the pie plate. (Pro-tip: roll the pastry between two sheets of parchment paper, so it doesn't stick to the counter and you're not adding more flour, which can make the pastry tough.

Arrange the pie crust in the bottom of the pie plate. Fold the overhang bits under to create a double wide edge and flute or crimp the pastry edges decoratively.

Transfer the pear filling to the crust and spread it evenly with a spatula. Top with the streusel.

Line a rimmed baking sheet with tin foil or parchment paper (to catch any drips). Place the pie on the baking sheet and bake for 15 minutes.

Reduce the oven temperature to 375°.

Bake the pie for an additional 45-50 minutes. Remove from the oven and let rest until cooled to room temperature.
NUTRITION:
Calories:
272
kcal
|
Carbohydrates:
46
g
|
Protein:
2
g
|
Fat:
10
g
|
Saturated Fat:
6
g
|
Polyunsaturated Fat:
1
g
|
Monounsaturated Fat:
3
g
|
Trans Fat:
0.4
g
|
Cholesterol:
24
mg
|
Sodium:
153
mg
|
Potassium:
257
mg
|
Fiber:
6
g
|
Sugar:
28
g
|
Vitamin A:
322
IU
|
Vitamin C:
8
mg
|
Calcium:
45
mg
|
Iron:
1
mg
Pin it for later!