Pineapple Banana Smoothie
Make a pineapple banana smoothie for a quick, easy on-the-go breakfast or post-workout pick-me-up. This recipe is a great way to use spotted brown bananas, giving the smoothie a creamy, indulgent mouthfeel. Greek yogurt adds calcium and protein to the banana pineapple smoothie.
As a waste-not, want-not kind of gal, I'm a fan of smoothies because they can take a few odds-and-end ingredients and transform them into something your family will WANT to consume.
Let's be honest, that speckled, over-ripe banana that was sitting for days on my countertop wasn't going to get eaten by my husband or me… and the last bit of pineapple in the Tupperware container pushed to the back of the refrigerator shelf was in jeopardy too.
But put them together in a blender with a few other ingredients, and this pineapple and banana smoothie is a real treat! Something to make everyone smile.
On mornings when we don't have time for breakfast — this banana pineapple smoothie recipe is a big win… and you can wash the blender when you get home later.
What you'll need to make a pineapple banana smoothie
Brown Speckled Banana (one that's just past its prime).
Fresh Pineapple Chunks (Can use canned or frozen pineapple as well).
Fresh Lime (you'll use both the zest and juice).
Greek yogurt (Greek yogurt is thicker than plain yogurt and has more protein).
Honey or other sweetener (optional).
Ice cubes
There's nothing easier than making a quick and easy breakfast smoothie in a blender. Just be sure to add the ingredients in the correct order.
Add fruit and other ingredients before the ice
You never want to start with ice cubes at the bottom of the blender, as they can damage the blades or catch and seize the motor.
It doesn't matter if you're using a $30 blender or a high-powered Vitamix; you want to avoid risking your investment. The ice cubes go in last.
How to make pineapple and banana smoothie recipe
Add the ingredients to the blender in this order: banana, pineapple, zest, lime juice, Greek yogurt, honey (if using), and ice cubes.
You can secure the lid on the blender and start at a lower speed, working your way up to a higher speed until the ingredients are blended and smooth.
You may need to stop to scrape down the sides every so often.
Blend the ingredients until no chunks of ice remain and the banana and pineapple are pureed and creamy.
Pour the smoothies into glasses and add banana slices and pineapple chunks if desired. I also like drizzling a little extra honey on top of my smoothies for garnishing.
How healthy is a pineapple banana smoothie?
It's reasonably healthy, made from fresh fruit and Greek yogurt. That said, smoothies tend to be calorie-dense.
This pineapple banana smoothie has natural carbohydrates and sugars, primarily from the fruit, so be aware if you're watching your sugar intake.
The Greek yogurt adds a nice bump of protein, which will help keep you full longer.
The biggest mistake people make in judging the healthfulness of a smoothie recipe comes down to serving size. This recipe serves 2; therefore, the calorie count is only about 200 calories per smoothie. But if you drink the whole thing, it's double. Do the math.
If you have a high-powered blender, it should be able to break down the ice cubes to make a smooth, creamy chunk-free pineapple banana smoothie.
However, some blenders struggle with whole ice cubes.
A cautionary tale:
Before I got my VitaMix, my husband, Scott, made Pina Coladas with a standard no-frills blender, and the blades got stuck on the larger chunks of ice. Rather than turning off the blender to dislodge the cubes (like a normal human being), he stuck the back end of a wooden spoon into the blender to give the ice a nudge… WHILE IT WAS RUNNING.
Well, it worked. A little too well. The blender chopped and splintered my wooden spoon, and little wood chunks were sprinkled throughout my drink.
"Fiber," he said. I shook my head.
Pro-Tip:
If your blender isn't up to crushing whole ice cubes (and you probably already know if it will or won't), give it a little help. Transfer the ice to a plastic zip-top bag. Seal it and use the flat side of a meat mallet or rolling pin to give it a few whacks and help break up the ice. Then add it to the blender.
Variations on pineapple banana smoothies:
Add 1/3 cup coconut milk and two more ice cubes to the smoothie to enhance the tropical flavors. Top with toasted coconut for garnish.
Swap lime zest and juice for fresh orange juice and a little zest(about one teaspoon zest and about 2-4 tablespoons of freshly squeezed juice)
Add a few leaves of fresh spinach or kale (tough stems removed) for even more fiber, and give the banana pineapple smoothie a soft green color.
Add mixed frozen fruits like mango, soursop, or passion fruit pulp for more variety.
Make it a vegan smoothie, skip the honey, or swap it with maple syrup and use a vegan Greek yogurt variety.
Adding chia seeds will thicken the pineapple banana smoothie recipe and add more nutrition.
A scoop of protein powder or whey adds another healthy boost.
Make a smoothie bowl by serving the banana and pineapple smoothie in a bowl, topped with your favorite garnishes like flaxseeds, hemp seeds, thin banana slices, minced pineapple, or even nuts, like toasted almond or cashew.
FAQs
Can I use frozen bananas in this pineapple smoothie recipe?
Yes, but you may want to cut back on the amount of ice in the recipe since a frozen banana will act as the ice. Scaling back to 1 cup should work.
Can I use pineapple juice in place of chunks?
I wouldn't substitute pineapple juice for chunks only because it would make the smoothie too liquidy. Or, if you want to do that, double up on the banana and add about 1/2 to 3/4 cup of juice.
Can I make pineapple banana smoothie in advance?
You can prep the ingredients in advance by chopping the pineapple, zesting lime, juicing it, and adding yogurt. I would add the banana at the last minute to prevent oxidation, and of course, you'll want to wait to add the ice cubes, as they'll obviously melt.
Can I add milk to banana and pineapple smoothie?
Yes. You don't need a lot. 1/4 to 1/3 cup. Use dairy milk, oat milk, almond, or other nut milk varieties, or try coconut milk.
How does it taste?
It's refreshing and light with a lush, creamy texture. The pineapple and banana smoothie is fruity and sweet without being cloying.
Scott carries his smoothie in a Yeti with a lid to enjoy while driving to work. The insulated cup keeps the pineapple banana smoothie frothy until he finishes the whole thing.
More tasty smoothie recipes: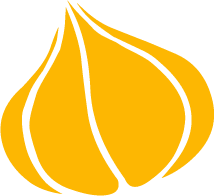 Tried this recipe? Leave a rating and review.
Your comments and shares are invaluable to me and the thousands of readers who use this site daily. If you've made the recipe, leave a star rating and review. We want to hear how you liked it.
We'd love it if you shared the recipe with your friends on social media!
Pineapple Banana Smoothie
This sweet, tangy tropical smoothie is creamy and light, made from bananas that are just past their prime, fresh pineapple, lime and Greek Yogurt blended with ice. It's a frothy, creamy and delicious banana pineapple smoothie you'll love.
INGREDIENTS:
1

medium

banana

with brown spots on the skin

1

cup

pineapple chunks

1

lime

zested and juiced

1

cup

plain Greek yogurt

2

teaspoons

honey

optional

2

cups

ice cubes
FOR GARNISH:
a slice of banana

optional

wedge of pineapple

optional

drizzle of honey

optional
DIRECTIONS:
Add the pineapple, bananas, lime zest and juice, Greek yogurt, honey (if using) and ice cubes.

Secure the lid on the blender and process on medium to high speed until the ice is completely crushed and the drink is smooth without chunks.

Pour into glasses and garnish with banana, pineapple and a drizzle of honey, if desired.
NUTRITION:
Calories:
216
kcal
|
Carbohydrates:
45
g
|
Protein:
12
g
|
Fat:
1
g
|
Saturated Fat:
0.2
g
|
Polyunsaturated Fat:
0.1
g
|
Monounsaturated Fat:
0.1
g
|
Trans Fat:
0.01
g
|
Cholesterol:
5
mg
|
Sodium:
51
mg
|
Potassium:
537
mg
|
Fiber:
4
g
|
Sugar:
34
g
|
Vitamin A:
118
IU
|
Vitamin C:
26
mg
|
Calcium:
151
mg
|
Iron:
1
mg
Pin it for later!