Prepare to swoon! Prepare to ooohhh and aaahhh! Prepare to receive compliments! In fact, prepare at least two batches of these Bite-Sized Lemon Tarts, because they'll go quickly. Bite-sized anything are a big hit at parties, showers and weddings, but filled with a sweet-tart lemon curd and topped with fresh berries? Well, they're a site to behold and make any occasion special.
It all starts with a mini muffin pan. (I'm including affiliate links so you don't have to search the web or the mall for these necessities. Plus, I'll make a few cents if you do buy something! Whoo hoo!)
I'm having a bit of a renaissance with my muffin tin right now. I bought this one at one of those Pampered Chef parties that were so big a while back. I think I'd used it a handful of times to make mini-muffins (DUH). But now, I'm using it for all sorts of things –and the most-obvious hack is to make bite-sized canapes and desserts with them.

If you don't have one yet, get one. And don't forget the tamper that automatically presses the pastry into the form. This muffin tin makes nibbles that can be passed around on a tray and eaten effortlessly while still holding a beverage in the other hand. Perfect party fare.

What makes these tartlets so sublime is the fresh lemon curd. It's sweet and tart in the same bite. If you've never made lemon curd before, it's really easy. Start by zesting your lemons with a microplane grater.

Cook the lemon zest and juice with sugar and egg yolks until the sugar dissolves and the mixture starts to thicken. Then whisk in pats of cold butter. Let each pat of butter melt completely before adding more.

Strain the curd through a fine mesh strainer — you don't want flecks of zest marring the silkiness of the filling.
Fill the pastry cups with the curd and chill until it sets.

Then garnish with fresh berries and mint. Easy, eye-catching and irresistible!
More bite sized desserts you'll love: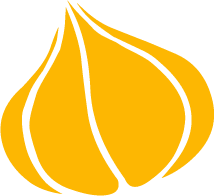 Tried this recipe? Leave a rating and review.
Your comments and shares are invaluable to me and the thousands of readers who use this site daily. If you've made the recipe, leave a star rating and review. We want to hear how you liked it.
We'd love it if you shared the recipe with your friends on social media!
Bite Sized Lemon Tarts
Perfect for parties and showers – these tasty little tarts can be made ahead and served when you're ready!
SPECIAL EQUIPMENT:
1-2 mini muffin tin

1 tart tamper

2″ biscuit cutter
INGREDIENTS:
5

lemons

1

cup

sugar

pinch of salt

5

egg yolks

8

tablespoons

unsalted butter

cold, cut into cubes

1

9-inch

pie pastry
DIRECTIONS:
For the tart shells
Preheat the oven to 450°.

On a lightly floured surface, roll out the pastry to about 3/8″ inch. Use the biscuit cutter to cut out rounds of dough. Transfer the rounds to the muffin tin and place them in individual muffin wells. Use the tamper to press the dough into place and form a mini pie shell. Bake for 5 -7 minutes or until lightly browned. Remove from oven and cool for 5 minutes in the pan, then transfer to a wire rack to cool completely.
For the Lemon Curd
Zest four of the lemons and set aside. Use a citrus juicer to juice the lemons. You need half a cup of lemon juice. If you can get it from 4 lemons, great, if not, juice another lemon. (I had to use 5 lemons to get half a cup of juice.)

In a small saucepan, combine the sugar, pinch of salt, lemon zest, lemon juice and egg yolks. Use a wire whisk to combine and place over medium low heat, whisking constantly and scraping the sides and bottom of the pan so it doesn't stick. Heat until the sugar dissolves and mixture begins to thicken.

Remove from the heat. Add one tablespoon of butter and whisk until it completely melts and is incorporated before adding another tablespoon of butter. Continue in this manner until you've used all the butter.

Place a fine mesh strainer over a small bowl and carefully pour the lemon curd through the strainer. Use the back of a spoon or small spatula to press the curd through the strainer — this will remove the lemon zest and any stray seeds that made it into the curd . Cover the curd and refrigerate until chilled, about 2 hours.

Use a pastry bag or small spoon to fill the tart cups with the lemon curd. Garnish with fresh fruit, or a dollop of whipped cream. Serve.
NUTRITION:
Calories:
122
kcal
|
Carbohydrates:
14
g
|
Protein:
1
g
|
Fat:
7
g
|
Saturated Fat:
3
g
|
Cholesterol:
50
mg
|
Sodium:
36
mg
|
Potassium:
43
mg
|
Sugar:
8
g
|
Vitamin A:
175
IU
|
Vitamin C:
12
mg
|
Calcium:
13
mg
|
Iron:
0.5
mg
Don't Forget To "Pin It" For Later: