Pink Grapefruit Dessert Bars
Grapefruit dessert recipes aren't all that common, probably because most people think of grapefruit as a breakfast item not a sweet tangy grapefruit slice in bar cookie form. These citrus bars have an easy buttery shortbread topped with a simple grapefruit curd that gives these pink bars a deliciously addictive flavor and texture. I use the ruby red variety, but you can use all types of grapefruit for this simple treat!
I initially made these grapefruit slice bars about 5 years ago when my daughter was first starting college and was planning a visit home one weekend. Fair warning: they didn't last one night. The recipe was inspired by Joy The Baker's new (at the time) cookbook, Homemade Decadence (affiliate link below). Hers was a lemon bar recipe, but I was out of lemons. However, there was one lone grapefruit sitting on my counter. I figured grapefruit and lemons were kissing cousins and decided to try her recipe with what I had on hand. This riff is the happy result.
Making easy shortbread for citrus bars
You can't have citrus bars without a shortbread crust, but the crust shouldn't be too hard, tough or crumbly. In fact, I prefer it soft and buttery — holding itself together just long enough to transport its perfumed grapefruit curd filling to your mouth. Doesn't that sound heavenly? This grapefruit dessert starts with the crust and all you need are 4 ingredients: Butter, Flour, Sugar, Salt.
Combine the room temperature butter and sugar in a bowl and beat until very light and fluffy.
Add the flour and sugar in a few additions and mix until it just comes together.
Press the dough into a prepared pan and bake until soft and golden.
If you're planning on cutting and enjoying the grapefruit slice, straight from the pan, you don't need to worry about any special prep. Just spritz the pan with vegetable spray. assemble the recipe, bake and decorate with powdered sugar. However, if you're a food blogger, (like me ) or you'd like to serve these citrus bars on a platter instead of in the pan, you'll want to prep the baking tin before adding the shortbread crust so that it's easy to remove. Here's how:
Lining the pan for easy transfer to a cutting board
This is known as the "sling" method. I think I first saw it on Deb Perelman's site, Smitten Kitchen, but many bloggers have been using similar methods to transfer baked goods that have a soft topping like these grapefruit curd bars. Essentially, you line the baking sheet with parchment paper, leaving enough overhang on either side, to be able to grasp the ends and lift the grapefruit dessert bar in one motion to a cutting board.
Cut 2 pieces of parchment paper to the same width as the bottom of your pan but add about 4″- 5″ on either side.
Lay one piece of parchment paper into the pan, and fold at the pan crease, so the paper doesn't jump out of the pan (you'll see what I mean). You'll want an equal amount of overhang on each side of the pan.
Lay the second piece of parchment over the first, but perpendicular to the first sheet and crease at the pan edges.
You'll have two layers of parchment on the bottom and a bit of parchment overhanging each side of the baking dish.
The benefit of this, is that when the bars are fully baked with the curd, you loosen any stuck edges with a knife and then just lift the sling and carefully transfer the entire pink grapefruit dessert to a cutting board in one large piece.
Again, this isn't mandatory, but it'll be easier to cut into even squares and serve on another platter by doing it this way.
Ingredients for grapefruit curd
Eggs
Sugar
Flour
Grapefruit Zest
Grapefruit Juice
Red Food Coloring (optional)
Types of grapefruit for pink grapefruit bars
Though I used ruby red grapefruit for these citrus bars, you can really use any type. Despite the beautiful deep pink color of the ruby red grapefruit, it doesn't actually tint the curd at all. Therefore, feel free to use pink, red or even white varieties for the grapefruit curd.
Just like lemon and lime zest, you'll find that grapefruit zest has a lot of flavor and it's vital for giving that distinctive grapefruit scent and flavor to the curd. Use a microplane grater to zest the whole grapefruit and add it directly to the egg mixture.
You'll only need about 1/4 cup of grapefruit juice from the grapefruit — which will likely leave you with another half of a grapefruit to enjoy on your own… I consider those leftover bits to be the spoils of war (um, cooking) for enjoyment by the chef.
Coloring the grapefruit curd for pink bars
This step is optional and I've made these bars both ways to equally stellar results. As I mentioned earlier, the "pink" from the grapefruit juice isn't enough to actually tinge the curd a pink color. For that, you'll need a drop of red food coloring. I only used one drop to give that signature blush, but if you'd like a more pronounced look, you can add two (or skip it altogether if the color isn't important to you).

Baking pink grapefruit dessert bars
Pour the grapefruit curd filling over the crust and bake until the filling is set and the top of the citrus bars is lightly golden.
Let the bars cool to room temperature before cutting or removing from the pan.
Sprinkle the tops of the bars with powdered sugar before serving.
These bars smell so fabulous while they're in the oven — like your favorite bakery — with that warm, sweet aroma. In fact, it took most of my will power to shoot these pictures without swiping one for my own indulgent satisfaction. But I'm a professional. (I nibbled the crumbs).
Storing pink grapefruit dessert bars
??? Like you're gonna need to store them… Trust me, they won't last. However, in the event that you have to drop everything and evacuate, the bars will keep for 2-3 days in an airtight container. If you're stacking them, place a piece of parchment paper between the layers. Because the grapefruit bars are so moist, the powdered sugar topping might get absorbed into the curd — so you'll want to sprinkle them again before serving.
More grapefruit recipes:
More dessert bar recipes: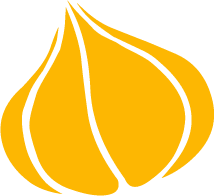 Tried this recipe? Leave a rating and review.
Your comments and shares are invaluable to me and the thousands of readers who use this site daily. If you've made the recipe, leave a star rating and review. We want to hear how you liked it.
We'd love it if you shared the recipe with your friends on social media!
Pink Grapefruit Dessert Bars
Tangy, sweet, buttery and irresistible! Who says grapefruit can't be an indulgent treat?
INGREDIENTS:
for crust
½

cup

butter

at room temperature

½

cup

sugar

1

cup

all purpose flour

⅛

teaspoon

salt
for grapefruit filling
2

large

eggs

¾

cup

sugar

3

tablespoons

all-purpose flour

1

grapefruit

zested

¼

cup

grapefruit juice

squeezed from the grapefruit you just zested!

Powdered sugar for dusting
DIRECTIONS:
Set rack in the middle of the oven and heat the oven to 350 degrees. Prepare an 8×8 inch baking pan using Smitten Kitchen's "sling" method. Cut 2 pieces of parchment the same width as the bottom of your pan, but longer on each end so that when you lay the parchment in the pan, extra parchment paper hangs over both sides. Lay the other piece of parchment going in the opposite direction of the first.

Beat together the butter and sugar on high speed until light and fluffy, about 3 minutes, scraping the sides occasionally. Add the flour and salt and mix on low speed until combined. Transfer the dough to the bottom of the pan and use your fingers to press it evenly into the space.

Bake the dough until lightly browned about 15-18 minutes. Remove from oven and set aside.

Meanwhile, make the filling. In a medium bowl add the eggs and sugar. Whisk vigorously for about 1 minute until slightly thick. Add the flour, grapefruit juice and zest. Whisk well and pour the filling over the warm baked crust.

Bake until lightly browned on top and no longer jiggly in the center, about 18-20 minutes. Cool completely in the pan. Lift the parchment paper and transfer the cookie to a cutting board. Use a long, thin knife to cut the bar into 16 squares.

Store in a airtight container, separating layers with a piece of parchment or wax paper — so they don't stick together.
NUTRITION:
Calories:
290
kcal
|
Carbohydrates:
44
g
|
Protein:
4
g
|
Fat:
12
g
|
Saturated Fat:
7
g
|
Cholesterol:
74
mg
|
Sodium:
141
mg
|
Potassium:
80
mg
|
Fiber:
1
g
|
Sugar:
30
g
|
Vitamin A:
698
IU
|
Vitamin C:
10
mg
|
Calcium:
18
mg
|
Iron:
1
mg
Pin "Pink Grapefruit Dessert Bars" for later!