Need a recipe for easy bar cookies for a picnic, barbecue or potluck? Strawberry Crumble Bars are simply shortbread bars with jam and a tasty cinnamon crumble. #doesntsuck
Friends, this is what you get when it's a rainy day and are craving comfort food. A sweet, shortbread bar with a layer of strawberry jam and a streusel crumb topping. The only drawback is that it really does make too much for just two people. I mean, it would be REALLY gluttonous for Scott and I to devour this whole pan of Strawberry Crumble Bars just between the two of us. Right?
So, obviously — after we'd had our fill, I sent the rest to work with him — so he could fatten up his colleagues. That means, this recipe has been tested, not only by us, but also by the discriminating palates of a multitude of hard-working management, sales and secretarial staff — and perhaps a few clients as well. And guess what? These shortbread bars with jam passed with flying colors… with everyone asking where they came from… hello? Food Blogger…
We discussed (in detail) cutting butter into dry ingredients back in that blueberry scones post, so I'm not going to belabor the point here. Suffice to say that there are several methods to achieve that perfect rubbly cornmeal-esque consistency but, since we're doing it twice in this shortbread bars recipe, I would recommend a good pastry blender like this Spring Chef Dough Blender, Top Professional Pastry Cutter with Heavy Duty Stainless Steel Blades (Black-Medium) (shameless Amazon affiliate link).
Press the shortbread dough into the bottom of a prepared 13×9 inch pan with your fingers. It doesn't have to be perfect, just get it to about an even thickness. Refrigerate the crust for about 15 minutes and then par bake it in the hot oven.
Spread a layer of strawberry jam (I used seedless) over the top of the baked shortbread and set aside while you prep the cinnamon crumble (a.k.a. – the best part) of these Strawberry Crumble Bars.
For the streusel crumb topping, whisk together the dry ingredients. Then cut in the butter as we did earlier for the shortbread crust.
Add in the sliced almonds and toss to coat them.
Then comes the web ingredients, milk and egg – stirred into the pastry mixture just until it's clumpy (I'm pretty sure that's a technical kitchen term).
See what I mean? Clumpy…
Sprinkle the clumps streusel crumb topping over the strawberry layer and bake.
Your house is going to smell so good while these easy bar cookies are baking, I guarantee your tummy will rumble and anyone who happens to knock on your door — be it neighbor wanting to borrow your hedge trimmer or boy scout selling tickets to their pancake breakfast — will be looking for an excuse to hang around until your Strawberry Crumble Bars come out of the oven. I'm just sayin'… be prepared.
Now for the HARD PART. You have to WAIT. Wait for the bars to cool before slicing into them. Ok, I'm not the food police – so I won't actually cite you for cutting into them early, but I've found that they do slice easier and hold together better if you wait. If that just seems like semantics to you — by all means have at it.
I feel like the strawberry jam has two functions for these shortbread bars. First, adding a fruity tartness to the overall bar but more importantly, it acts as the glue between the shortbread layer and the cinnamon crumble layer. I also feel it's important to note that the photo below has not been enhanced by food styling in any way — that's just how good they look (smirk).
You're going to want to make strawberry crumble bars for every potluck, picnic, barbecue, block party, pool party, beach bonfire and gathering you're invited to this spring and summer. I know I am.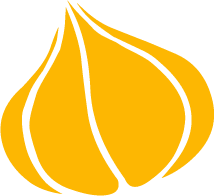 Tried this recipe? Leave a rating and review.
Your comments and shares are invaluable to me and the thousands of readers who use this site daily. If you've made the recipe, leave a star rating and review. We want to hear how you liked it.
We'd love it if you shared the recipe with your friends on social media!
Strawberry Crumble Bars
Rich and buttery with a thin layer of jam and a thick layer of streusel. These bars are over the top!
INGREDIENTS:
For The Shortbread Crust:
2

cups

all purpose flour

¼

cup

sugar

¼

teaspoon

salt

10

tablespoons

unsalted butter

cut into small pieces and chilled until very cold

3

tablespoons

milk

1

teaspoon

almond extract
For The Topping:
1

cup

seedless strawberry jam

or other jam of your choice
For The Streusel
1¾

cup

all purpose flour

⅔

cup

sugar

½

teaspoon

ground cinnamon

¼

teaspoon

salt

8

tablespoons

unsalted butter

cut into small pieces and chilled until very cold

1

large

egg

2

tablespoons

milk

1

cup

sliced almonds
DIRECTIONS:
For The Shortbread Crust:
Spray a 13 x 9 inch pan with vegetable spray. Cut a piece or parchment paper that fits the bottom of the pan with excess paper to come up over the long sides and hang down, like a sling.

In a large bowl, combine the flour, sugar and salt. Whisk to combine. Add the cold butter and use a pastry blender to cut the butter into the flour mixture until the mixture resembles fine crumbs.

In a small prep bowl, combine the milk and almond extract and add it to the flour mixture. Lightly stir together then knead with your hands until the milk is distributed and the mixture holds together, but is not wet.

Sprinkle the dough over the parchment paper in the pan and use your fingers to press the dough evenly into the pan to create the crust. Refrigerate for 15 minutes.

Preheat the oven to 375°. When the oven is heated and the dough is chilled, bake it for 12-15 minutes until just firm in the center.

Spread the jam evenly over the hot crust with an offset spatula.
For The Crumble Topping:
In a large bowl, combine the flour, sugar, cinnamon and salt. Cut in the 8 tablespoons of butter until the mixture resembles fine crumbs. Add the sliced almonds and stir until well combined.

In a small bowl whisk together the egg and milk. Add it to the almond mixture and stir to evenly combine, until the mixture resembles clumps. Sprinkle the crumble topping over the jam.

Bake in the hot oven for 25-30 minutes or until golden brown. Rotate pan 180° halfway through baking to ensure even doneness. Cool completely. Cut into bars.
NUTRITION:
Calories:
296
kcal
|
Carbohydrates:
40
g
|
Protein:
4
g
|
Fat:
13
g
|
Saturated Fat:
6
g
|
Cholesterol:
36
mg
|
Sodium:
70
mg
|
Potassium:
84
mg
|
Fiber:
1
g
|
Sugar:
17
g
|
Vitamin A:
330
IU
|
Vitamin C:
1.5
mg
|
Calcium:
30
mg
|
Iron:
1.4
mg
"Pin It" For Later!