These fresh peach bars are easy to make with ripe fruit and a cinnamon-spiced oatmeal crumb that pulls double duty as the base and crumble topping for this summer dessert. Make these peach crumble bars today when you're craving a peach dessert. Your family will thank you.
To me, summertime means fresh peaches, juicy, aromatic and honey-sweet. This stone fruit is the epitome of summer, and they're so versatile you can use them in sweet and savory dishes.
I use tree-ripened peaches in a variety of seasonal recipes and treats like peach hand pies, peach ice cream, peach salsa, peach praline bread, peach cobbler, peach scones, peach cocktails, peach salads and more.
If you love 'em as much as I do, this fruity peach bar recipe is for you.
Why you'll love them:
The filling is loaded with fruit; you can use fresh or frozen peaches.
The cinnamon oatmeal crumble doubles as the cookie base and the streusel topping; two birds, one stone.
It's a great recipe for novice bakers because you press the crust into the pan without rolling, crimping or fancy techniques.
The recipe is easy to make and impossible to resist.
Ingredients you'll need:
Peaches – I like to use fresh freestone peaches instead of cling peaches because they're easier to peel and chop. Cling peaches don't release as easily from the pit, and the skins "cling" and are more challenging to peel.
Brown Sugar – I used light brown sugar, but you can also use dark brown or granulated.
Lemons – You'll use the zest and the juice of the lemon to give the peach bars a bright, tangy bite.
Cornstarch acts as a thickener for fresh peaches, which release many natural juices. A cornstarch slurry (cornstarch + water) will thicken the juices giving the peaches a pie-like filling.
Old Fashioned Oatmeal – rolled oats give texture and chew to the crumble topping and the cookie base. You can also use quick-cooking or instant oatmeal.
All Purpose Flour – you can also substitute whole wheat flour for healthier peach bars.
Cinnamon – I use this warm spice for the peach crumble base and crumb topping. However, you can skip it for a more straightforward peachy flavor.
Baking Soda – baking soda gives a little rise to the base and streusel, puffing those layers slightly and giving body to the peach bars.
Salt – a little salt is necessary for most sweets and baked goods to balance the flavors. Don't skip it.
Melted Butter – this is the binder for the crumble base and topping.
Sliced Almonds – used for streusel topping only, not in the crust.
For this recipe, start by assembling the peach bar filling. This summery fruit filling takes about 5 minutes to make once you've peeled and chopped the peaches.
How to make the peach filling:
Peel and chop the peaches, discarding the pits.
Transfer chopped fruit to a medium skillet. Add brown sugar, lemon zest, lemon juice and 1/4 cup of water.
Bring the pan to a boil, and stir to combine.
Cook the peaches for about 3-5 minutes until the sugar dissolves and the peaches give off some juice, creating a sweet syrup. Peaches should be at a rapid simmer.
Meanwhile, in a small bowl, whisk the cornstarch and remaining tablespoon of water together and pour the slurry into the peach mixture, stirring constantly.
Cook until the peach filling starts to thicken, about 1 minute. Remove from heat to cool.
Once the peach filling is made, move on to the crumble. It's a classic oatmeal crumb flavored with brown sugar and cinnamon bound with melted butter.
You'll use the crumb for both the cookie base of the peach bars and the crumb topping.
How to make the crumb:
Stir together the oats, flour, brown sugar, baking soda, cinnamon and salt in a medium bowl.
Add the melted butter to the flour mixture and stir until everything is moistened and well blended.
Transfer about 2 cups of the oat crumble to the rimmed baking pan (I used an 11×7 biscuit pan, but you can also use an 8×8 square pan).
Use your fingers to press the oatmeal cookie layer evenly onto the bottom of the baking pan.
Par-bake the crust for about 15 minutes, then remove from the oven. (Reserve the remaining dough for the topping).
Add sliced almonds to the remaining oatmeal mixture and toss to combine evenly.
Note: There's no need to line the baking pan with parchment paper or spraying with nonstick spray. There's enough butter in the crumb that it won't stick.
Pro-Tips:
If your brown sugar has any lumps, use your hands to break them apart so its evenly distributed throughout the oatmeal crumble.
I've found that clean hands can sometimes be the most effective method of combining dry ingredients.
Layering the peach dessert
Top the cinnamon oatmeal base with the fresh peach filling and spread evenly to cover the cookie layer.
Scatter the remaining almond crumble loosely over the fresh peach filling.
Bake for 25-30 minutes or until the peach crumble is golden and puffed.
Cool the peach bars to room temperature before slicing them into squares.
Variations:
Substitute two tablespoons of water with bourbon in the peach filling mixture for a deeper, richer flavor.
Add ½ teaspoon of almond or vanilla extract to the peach filling to enhance the flavors.
Swap fresh peaches for chopped nectarines or mangoes.
Instead of peach bars, make it with fall fruits like apples or pears and toss in a handful or two of fresh cranberries.
Use other types of nuts for the peach crumble topping (pecans or hazelnuts would be good), or skip them altogether.
FAQ's
What can I do with lots of fresh peaches?
Make fresh peach bars, peach jam or peach ice cream.
Can I use frozen peaches for the crumb bars?
Frozen peaches are a good substitute for fresh peaches in this crumb bar recipe. You can also use well-drained canned peaches.
Do crumb bars need to be refrigerated?
You can leave the peach bars on the counter for the first day, but they should be refrigerated afterward.
Storage and freezing:
Store peach bars at room temperature (on the counter) for the first day. After that, keep sliced peach bars in an airtight container in the refrigerator for up to five days.
To freeze the peach crumb bars, cut the bars into individual squares and freeze them on a parchment-lined baking sheet in a single layer so the bars don't touch. Transfer the frozen bars to a zip-top freezer bag and keep them frozen for up to two months.
Remove what you want when you're feeling snacky, and defrost at room temperature to enjoy.
Enjoy the oatmeal peach bars out of hand, or serve them on a plate with a dusting of powdered sugar, a puff of whipped cream or a scoop of vanilla ice cream for a delicious summer fruit dessert.
What our tasters said:
"I love the buttery spiced crust and the almond streusel. I could eat this all day long." – Jamie
"I love the combination of oozy peach filling with the oatmeal crumble. What makes it so good is that little hit of salt in the crumble… it creates a nice balance to every bite. " – Ben
"This is my new favorite way to eat peaches!" – Anna
More dessert bar recipes:
More peach recipes: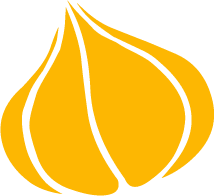 Tried this recipe? Leave a rating and review.
Your comments and shares are invaluable to me and the thousands of readers who use this site daily. If you've made the recipe, leave a star rating and review. We want to hear how you liked it.
We'd love it if you shared the recipe with your friends on social media!
Fresh Peach Bars
You'll love these heavenly peach bars with oatmeal crumb topping for a fruity summer dessert. They're easy to make with fresh or frozen peaches.
INGREDIENTS:
FOR PEACH FILLING:
3

cups

ripe peaches

(about 5-6 peaches), peeled and chopped

¼

cup

brown sugar

½

teaspoon

lemon zest

1

tablespoon

lemon juice

¼

cup

water

2

teaspoons

cornstarch mixed with 1 tablespoon water
FOR OATMEAL CRUMB:
1¼

cups

rolled oats

1¼

cups

unbleached all purpose flour

¾

cups

brown sugar

½

teaspoon

cinnamon

¾

teaspoon

baking soda

¾

teaspoon

salt

(slightly rounded) – so you have a little more than ¾ teaspoon, but not quite 1 full teaspoon.

10

tablespoons

unsalted butter

(1 stick + 2 tablespoons), melted

½

cup

sliced almonds
DIRECTIONS:
MAKE THE FILLING:
Add the peaches, brown sugar, lemon zest, lemon juice and water to a shallow skillet and bring to a boil, stirring occasionally. Reduce heat to medium and continue to cook for about 3-5 minutes, until sugar is melted and peaches are saucy. Whisk together the cornstarch and water and pour the slurry into the peaches, stirring constantly. Cook for one minute until the peach mixture thickens. Remove from heat to cool.
ASSEMBLE THE OATMEAL COOKIE BASE:
In a large bowl, combine the oatmeal, flour, brown sugar, baking soda, salt and cinnamon. Stir to combine. Add the melted butter to the oatmeal mixture and stir until well combined.

Add 2 cups of the crust mixture to a 11 x 7″ baking pan. Press the crust into an even layer in the bottom of the pan, leaving no gaps.

Par-bake the crust for 15 minutes in the oven.
FOR THE CRUMBLE TOPPING:
Add the sliced almonds to the remainder of the crumble mixture and toss to combine.
ASSEMBLE THE BARS:
Spread the cooled peach mixture in an even layer over the crust. Sprinkle the streusel mixture loosely over the peach filling. Bake for 30 minutes or until golden brown. Let the bars cool to room temperature before slicing into squares. You should get about 24 1¼" bars.
NUTRITION:
Calories:
137
kcal
|
Carbohydrates:
19
g
|
Protein:
2
g
|
Fat:
6
g
|
Saturated Fat:
3
g
|
Cholesterol:
13
mg
|
Sodium:
111
mg
|
Potassium:
87
mg
|
Fiber:
1
g
|
Sugar:
11
g
|
Vitamin A:
209
IU
|
Vitamin C:
2
mg
|
Calcium:
19
mg
|
Iron:
1
mg
Pin Peach Bars For Later!