Crispy Pork Cutlets with Fresh Peach Salsa
Here's a dinner option that's fancy enough for company, but easy enough for a Tuesday night. Crispy Pork Cutlets with Fresh Peach Salsa. I know! Doesn't it look good? Crunchy panko-coated pork cutlets, fried to a golden brown and topped with buttery, salty prosciutto and a sweet, tangy peach salsa. Yum! It's quick and easy to make and even faster, if you can enlist some helpers to prep the salsa and set the table.
Since the peaches are at their peak right now, I've been using them in all sorts of recipes. I've got some irresistible peach hand pies and we've been eating peach caprese salads, ice creams and pies and enjoying peach infused cocktails. It couldn't be simpler.
Peach salsa is another peachy summertime favorite and it goes great with these crispy pork cutlets. Make a batch just before frying up the cutlets so that everything comes together at the same time.
Ingredients for crispy pork cutlets:
Pork Tenderloin
All Purpose Flour
Egg
Kosher Salt
Black Pepper
Panko Breadcrumbs
Prosciutto Di Parma (the best)
Best cut for making pork cutlets:
For the pork cutlets, I like to start with a pork tenderloin because it's already lean, so I don't need to do much trimming. It's also such a tender cut that it only takes a few whacks with the flat side of a meat tenderizer to make cutlets.
How to make slice pork for cutlets:
Cut the pork tenderloin crosswise into 3/4″ rounds.
Use the flat side of a meat mallet to pound the rounds down to about 1/4″ thick.
A one pound pork tenderloin will make enough cutlets for about four people (figure 3-4 crispy cutlets per person).
Pro-Tip:
If you're feeding a smaller group, just use the amount of pork you need and save the rest for another recipe like this tasty pork lo mein. The reason is because the crunchy exterior doesn't hold up with leftover pork cutlets. Consequently I recommend just making enough for the number of diners you have.
The next step is a traditional dredge of flour, egg and bread crumbs. You could use dried regular or Italian breadcrumbs, but I think the panko lends a heartier crunch to these cutlets.
How to coat pork cutlets:
Set up a dredging station with three bowls. In one goes the flour, salt and pepper.
Add an egg to the second bowl and whisk gently.
In the third bowl, add panko breadcrumbs (these are those crispy Japanese style breadcrumbs and they're the best to give that signature crunch to the pork cutlets.
One by one, coat the cutlets in seasoned flour and tap off the excess.
Dip both sides of the cutlets into the egg.
Finally, dip the cutlets into the breadcrumbs and gently pat them so that they cling to the pork.
I recommend dredging all of the cutlets before frying. Place them on a cutting board (do not stack them) and get ready to shallow fry the meat in a heavy bottomed skillet.
How to cook breaded pork cutlets so they're crispy:
Measure a quarter to a half inch of canola oil into a heavy bottomed pan or preferably a cast iron skillet.
Heat the oil over a medium to medium high heat and cook the cutlets in several batches, without crowding the pan — you want to give them room to fry on all sides without sticking together.
Cook the cutlets for 2-3 minutes then carefully turn them.
Continue cooking for an additional 2-3 minutes, then transfer to a platter lined with paper towels to soak up excess oil.
Continue cooking the crispy pork cutlets until they're all done.
Pro-Tip:
Instead of using a spatula to flip the cutlets, use a pair of kitchen tongs. Tongs will give you more control, acting as an extension of your hand and there's less opportunity for accidentally dropping the cutlets and splattering hot oil on you (or your kitchen).
How to serve the pork cutlets with peach salsa:
Arrange 3-4 cutlets on a plate and top each one with a few ribbons of prosciutto. Top with a few spoonfuls of fresh peach salsa.
The soft, salty prosciutto paired with the crunchy breaded cutlets is irresistible and the fresh peach salsa, cuts through the fat for a clean, tasty finish.
I like this with a simple arugula salad (shown here) but you could also try this green leaf salad. It's also really good with a chilled dry white wine, like a Viognier or Sauvignon Blanc.
My family loves this dish so much, we've added it to our regular summer dinner rotation for the rest of peach season! If you want to be a hero at dinnertime, this dish will do it!
More pork tenderloin recipes you'll love: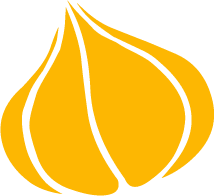 Tried this recipe? Leave a rating and review.
Your comments and shares are invaluable to me and the thousands of readers who use this site daily. If you've made the recipe, leave a star rating and review. We want to hear how you liked it.
We'd love it if you shared the recipe with your friends on social media!
Crispy Pork Cutlets with Fresh Peach Salsa
A little indulgent, a little healthy — and a whole lot of flavor!
INGREDIENTS:
For The Cutlets
1

1 lb

pork tenderloin

1

egg

lightly beaten

½

cup

all purpose flour

1

teaspoon

salt

½

teaspoon

black pepper

1

cup

panko breadcrumbs

8

slices

Prosciutto Di Parma

thinly sliced

1

recipe

Fresh Peach Salsa
DIRECTIONS:
Preheat the oven to 200°.
For the pork
Cut the pork into 3/4″ medallions, cutting across the tenderloin crosswise. Lay the pork pieces on a cutting board and use the flat side of a meat mallet to pound the cutlets to about 1/4″ thick. Set aside.
Set Up The Dredge
In a shallow bowl, add the flour, salt and pepper, stir to combine. Add the egg to a shallow bowl and whisk lightly with a fork. Add panko to a third shallow bowl. Coat the pork cutlets in assembly line fashion, dipping and coating both sides of the pork first in the flour mixture, then in the egg and finally in the panko. Transfer the cutlets to a platter.
Fry The Pork
Place a cast iron or other heavy skillet over medium to medium high heat. Add enough canola oil to reach about 1/4″ up in the pan. When the oil is hot but not smoking, test it by adding 1 or 2 breadcrumbs to the oil. If they sink to the bottom, continue to heat the oil. If they float immediately, the oil is ready.

Carefully transfer the pork tenderloins a few at a time to the skillet – but don't crowd the pan, the cutlets should not touch one another. Cook for 2-3 minutes per side or until the cutlets are a golden brown. Transfer to a baking sheet lined with paper towels to soak up the excess oil. Keep the pork warm in the oven while you cook the remaining cutlets.
Assemble The Dish
Cut each slice of the prosciutto in half, lengthwise .

Place the cutlets on a serving platter and top each with a piece of prosciutto. Add the basil to the salsa and serve the salsa alongside the pork cutlets.
NUTRITION:
Calories:
234
kcal
|
Carbohydrates:
31
g
|
Protein:
8
g
|
Fat:
8
g
|
Saturated Fat:
2
g
|
Cholesterol:
51
mg
|
Sodium:
814
mg
|
Potassium:
277
mg
|
Fiber:
2
g
|
Sugar:
7
g
|
Vitamin A:
965
IU
|
Vitamin C:
26.6
mg
|
Calcium:
41
mg
|
Iron:
2.1
mg
"Pin It" For Later!