Cinnamon Blueberry Bran Muffins
Healthy bran muffins, anyone? I see you wrinkling your nose. I see you rolling your eyes. (I'm a Mom, so I'm used to being on the receiving end of "hands-on-hips, head-cocked-to-the-side, mouth-agape, head-shaking, what-planet-are-you-on" looks). Think what you want, but these cinnamon blueberry bran muffins are anything but a nose wrinkling, eye rolling, meh breakfast food. In Emily's words, "Oh-Ma-Gawd! So good!" And she meant it.
I made these healthy bran muffins primarily because we had a load of fresh blueberries and one too many boxes of bran cereal in the house. Emily wandered into the kitchen as I was assembling this, took one look at the cereal soaking in almond milk, scrunched her nose and said, "What are you making?"
"Bran muffins." I said.
"Yeah, I really don't like bran muffins" was her reply. Okay.
She turned heel and went off to Snapchat or Periscope or whatever these kids do, while I folded in the blueberries and sprayed my muffin tin. I filled the pan to the brim with the hearty batter and added a few extra blueberries, along with a sprinkle of wheat germ, and set the blueberry bran muffins into the oven to bake.
In the last ten minutes of cooking time, she wandered out asking, "What smells so good?" True story. When I finally pulled them from the oven she was practically hanging over my shoulder, "Can I have one? Please?"
"Not yet — I have to take pictures."
"When you're done, can I?"
"Tell you what… if you hold my reflector and bounce the light for me, you can have one."
"Deal." Then: "Oh-Ma-Gawd. So good! They don't taste like those sawdust bran muffins. They're moist and sweet. And there's a ton of blueberries! I could eat these blueberry bran muffins everyday!"
LOL! #told-ya-so! Success! Incidentally, Scott loved them too! These healthy bran muffins are hearty and filling thanks to the bran and they freeze beautifully. Perfect for an easy, healthy, delicious breakfast — anytime!
More Delicious Muffin Recipes:


Garlic & Zest is a participant in the Amazon Services LLC Associates Program an affiliate advertising program designed to provide a means for sites to earn advertising fees by advertising and linking to Amazon.com.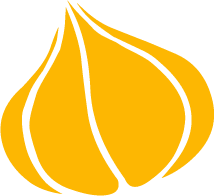 Tried this recipe? Leave a rating and review.
Your comments and shares are invaluable to me and the thousands of readers who use this site daily. If you've made the recipe, leave a star rating and review. We want to hear how you liked it.
We'd love it if you shared the recipe with your friends on social media!
Cinnamon Blueberry Bran Muffins
Freshly baked and loaded with blueberries, these muffins are great for lazy weekends!
INGREDIENTS:
2

cups

All Bran cereal

1½

cups

almond milk

1

extra large

egg

¼

cup

canola

or vegetable oil

1¼

cups + 1 tablespoon

all purpose flour

divided

½

cup

sugar

1

tablespoon

baking powder

¼

teaspoon

salt

¾

teaspoon

cinnamon

2

cups

blueberries

1

tablespoon

wheat germ

optional
DIRECTIONS:
Preheat the oven to 400°. Spray a standard muffin tin with vegetable spray and set aside.

In a large bowl, combine the cereal and almond milk, stir to coat. Set aside for a few minutes while you assemble the dry ingredients.

In a medium bowl whisk together 1¼ cups all purpose flour, sugar, baking powder, salt and cinnamon. Set aside.

Add the egg and oil to the cereal mixture and stir until well combined. Add the flour mixture, mixing until just combined.

Add the blueberries to the same bowl the flour was in and sprinkle the remaining tablespoon of flour. Toss to coat then add the blueberries to the bran mix and fold into the batter.

Divide the the batter equally into muffin tins and sprinkle with a pinch of wheat germ.

Bake for 20 minutes or until a cake tester comes out clean. Cool the muffins for 10 minutes on a baking rack, then turn them out of the pan and serve.
NUTRITION:
Calories:
222
kcal
|
Carbohydrates:
40
g
|
Protein:
5
g
|
Fat:
6
g
|
Cholesterol:
17
mg
|
Sodium:
124
mg
|
Potassium:
263
mg
|
Fiber:
4
g
|
Sugar:
12
g
|
Vitamin A:
220
IU
|
Vitamin C:
4.5
mg
|
Calcium:
130
mg
|
Iron:
3.3
mg
Pin "Cinnamon Blueberry Bran Muffins" For Later!