Cinnamon Walnut Apple Bars
Cinnamon Walnut Apple Bars are a quick and easy, spiced fall apple dessert with a nutty spiced oatmeal streusel topping and simple glaze that's irresistible. These apple crumble bars are buttery, nutty and lightly sweet. Make a batch of apple squares for an afternoon pick me up.
These apple bars have 4 layers of cinnamon spiced goodness. They're easy to assemble and will make your whole house smell like fall. Happily, they only take about 30 minutes of hands-on time to assemble.
4 layers of apple walnut crumble bars:
Whole Wheat Cinnamon Walnut Pastry Base
Cinnamon Nutmeg Spiced Apples
Oatmeal Streusel Topping with Cinnamon and Walnuts
Simple Powdered Sugar Glaze
Ingredients for the pastry crust:
Walnuts
Butter
Whole Wheat Flour (or all purpose)
Confectioners Sugar
Salt
Cinnamon
One of things to differentiate these apple squares from others is the wholesome nuttiness from whole wheat flour in the crust AND oatmeal streusel topping. Yes, if you've only got AP flour on hand, you can use it instead, but the whole wheat gives the apple bars a deeper, more complex flavor that we really like.
How to make cinnamon walnut crust:
Finely chop the walnuts in a food processor until you have fine crumbs and transfer to a medium bowl.
Add the rest of the dry ingredients
Add cold cubes of butter.
Gently toss, press and work with your fingers until the ingredients are combined into a crumbly dough that holds together when you squeeze a piece between your fingers.
Transfer the whole wheat crust to the prepared pan and press it into an even layer.
Score the crust with the tines of a fork and bake until set.
Ingredients for apple filling:
Granny Smith Apples
Cornstarch
Brown Sugar
Cinnamon
Nutmeg
How to make fruit filling for apple bars:
In a small bowl, combine the cornstarch, brown sugar, cinnamon and nutmeg and mix well to combine.
Peel and core the apples and slice very thinly.
Combine the fruit with the cinnamon spice mixture and toss with your hands to completely coat the apples.
The walnut and oatmeal streusel topping is similar to the whole wheat pastry crust, but uses brown sugar instead of powdered for a sweeter streusel-y cinnamon walnut topping. The oatmeal adds extra texture. As with the crust, you can substitute AP flour for the whole wheat, or use a combination of the two.
Ingredients for oatmeal streusel topping:
Old Fashioned Oats
Brown Sugar
Cinnamon
Whole Wheat Flour
Salt
Butter
Walnuts
You'll pretty much use the same method to combine the walnut oatmeal streusel as you did for the crust earlier with the notable exception of leaving out the chopped walnuts until the other ingredients are mixed. The reason being that the walnuts in the streusel topping are not finely chopped and bigger chunks of walnuts would make it more difficult to mix the other ingredients cohesively. Toss them in at the end.
Assemble the apple bars
Layer the spiced apple filling evenly over the par-baked whole wheat pastry.
Sprinkle with cinnamon walnut oatmeal streusel topping.
Bake the apple crumble bars for about 30-35 minutes.
Cool to room temperature before glazing.
The glaze for these apple walnut bars is optional, but it adds a creamy sweetness to the bars that my tasters loved, plus it comes together in under 5 minutes, so there's really no excuse not to do it, right? Besides, withholding a drizzle of glaze is like skipping the garland on a Christmas tree. It'll still be fine, but deep down, you know something's missing.
Finish the apple walnut squares
Combine the powdered sugar, milk, vanilla and salt in a small bowl and whisk until smooth and creamy.
Transfer the apple bars to a cutting board and lay the edges of the parchment sling flat.
Drizzle the glaze over the apple crumble bars and let the glaze set up before cutting the bars.
You can slice these bars in as little as 9 squares or up to 16, which is what I've set this recipe to for servings sizes. Obviously, if you cut the bars into larger pieces, there's more calories etc. in each one…
Apples are the official fruit of fall
For me, apples are the quintessential fall flavor. I know a lot of folks are stuck on pumpkin, but it can't compete with the tart sweet complexity of apples tossed with cinnamon spice and sugar. An avalanche of oatmeal walnut streusel and shimmer of sweet glaze only add to the temptation. Apple bars will make your whole house smell warm and cozy as they bake and I guarantee that like the Pied Piper, they'll beckon the rest of the family to the kitchen when they get a whiff.
More apple dessert recipes you might like:
More tempting bar cookies: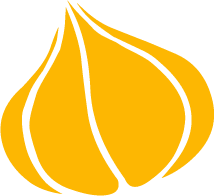 Tried this recipe? Leave a rating and review.
Your comments and shares are invaluable to me and the thousands of readers who use this site daily. If you've made the recipe, leave a star rating and review. We want to hear how you liked it.
We'd love it if you shared the recipe with your friends on social media!
Apple Walnut Bars
A cinnamon walnut crust topped with fresh cinnamon spiced apples and an oatmal streusel topping. An easy, delicious fall dessert.
INGREDIENTS:
FOR THE WHOLE WHEAT WALNUT PASTRY:
½

cup

walnuts

1

cup

whole wheat flour

¼

cup

confectioners sugar

¼

teaspoon

salt

½

teaspoon

cinnamon

8

tablespoons

cold, unsalted butter

cut into cubes
FOR THE APPLE FILLING:
3

granny smith apples

peeled, seeded, very thinly sliced

1

tablespoon

cornstarch

2

tablespoons

brown sugar

1

teaspoon

cinnamon

¼

teaspoon

nutmeg

(preferably freshly grated)
FOR WALNUT STREUSEL
¼

cup

old fashioned oats

¼

cup

brown sugar

¼

teaspoon

cinnamon

3

tablespoons

whole wheat flour

pinch

salt

3

tablespoons

cold butter

cut into cubes

¼

cup

walnuts

finely chopped
FOR GLAZE:
1

cup

powdered sugar

1-2

tablespoons

milk or cream

pinch

salt

¼

teaspoon

vanilla extract
DIRECTIONS:
MAKE THE WHOLE WHEAT PASTRY CRUST:
Preheat the oven to 350°. Spray the bottom of an 8″ square baking pan with vegetable spray and line with parchment paper, cut to the same dimensions as the pan. Leave extra paper on either side to act as a sling to remove the bars later.

Finely chop the walnuts in a mini food processor, pulsing several times until they resemble very fine crumbs.

In a medium bowl, combine the whole wheat flour, powdered sugar, walnuts, cinnamon and salt. Whisk together and add the cubes of butter. Work the mixture with your fingers until you have a rough crumbly dough that holds together when you pinch it between your fingers.

Transfer the whole wheat pastry to the baking pan and press it evenly across the bottom of the pan. Prick it several times with a fork and bake for 20 minutes or until the crust is light brown and set. Set aside.
FOR THE APPLE FILLING:
In a medium bowl, combine the cornstarch, brown sugar, cinnamon and nutmeg. Whisk until well combined.

Peel and quarter the apples. Cut out core and seeds then slice the apples very thinly from tip to tip. Add the apples to the brown sugar mixture and toss with clean hands until very well coated. Set aside.
FOR THE WALNUT STREUSEL:
Add the oats, brown sugar, cinnamon, whole wheat flour, salt, butter and walnuts to a small bowl. Work it with your fingers, pressing the butter with the other ingredients until you have a crumbly, but cohesive streusel mixture.
ASSEMBLE THE APPLE BARS
Spread the apples over the par-baked pastry, evenly and to the edge. (Do not add any liquids collected in the bottom of the bowl). Sprinkle the streusel evenly over the apples.

Bake until topping is golden brown and crisp, about 30-35 minutes.

Remove from the oven and cool to room temperature.
FOR GLAZE:
In a small bowl combine the powdered sugar, salt, vanilla and milk or cream and mix well until smooth and creamy. To make it thicker, add another spoonful or two of sugar. For thinner consistency, add an additional teaspoon or two of milk.

Run a sharp knife around the edges of the apple bars. Use the sling to transfer the apple squares to a cutting board. Drizzle the glaze over the cooled apple bars and allow them to rest for about 20-30 minutes so the glaze can "set".

Cut the bars into 16 squares and serve. Apple crumble bars can be stored in the refrigerator in an airtight container for 3-5 days.
NUTRITION:
Calories:
210
kcal
|
Carbohydrates:
26
g
|
Protein:
2
g
|
Fat:
12
g
|
Saturated Fat:
5
g
|
Cholesterol:
21
mg
|
Sodium:
40
mg
|
Potassium:
90
mg
|
Fiber:
2
g
|
Sugar:
17
g
|
Vitamin A:
253
IU
|
Vitamin C:
1
mg
|
Calcium:
19
mg
|
Iron:
1
mg
Pin "Apple Walnut Crumble Bars" for later!