Although millet is enjoyed all over the world, it's not as popular here in the United States. However, if you're looking for a delicious, nutritious, ancient grain, you'll want to give hulled millet a try. It's easy to cook, has a lovely texture and flavor, and is naturally gluten-free. Learn about the different types of millet and how to cook millet to fluffy grains for a side dish or salad or soft porridge for a hearty breakfast option.
What is millet, exactly?
Millet is a cereal grain belonging to the Poaceae family, (don't ask me how that's pronounced). Popular in developing countries throughout Africa and Asia, this ancient grain is a hearty, drought and pest-resistant crop with a multitude of uses from animal feed and birdseed to delicious, "made for human consumption" recipes.
There are many different varieties of millet but the most widely available are considered major millets which come in these types:
Additional minor millets account for less than 1% of the food grains produced in the world today. Consequently, they're less important in terms of world food production, however they make a strategic nutritional contribution and can play a roll in local agricultural ecosystems, especially in areas that are too marginalized to sustain major agro-business.
Hulled Millet vs. Pearled Millet
Hulled millet refers to grains that have had the indigestible hard coating removed. This slightly processed seed is made for human consumption, but still retains its nutritional value. Pearled millet is unhulled.
Millet is naturally gluten-free and can be used as a substitute for many grains, rice or even pasta, depending on what you're making.
What does millet taste like?
Its flavor is a nutty, mild and slightly grassy or vegetal. Depending on how you cook it, millet can have a a hearty, toothsome texture or a soft, porridge-like quality.
A single cup of cooked millet has about 200 calories, and contains 25% of your daily phosphorous requirement, 19% of your daily magnesium intake as well as being a good source of folate, iron and protein. Plus, hulled millet has the highest concentration of calcium found in all cereal grains (about 13% DV) and it's rich in antioxidants.
Though millet is gluten-free, it is a starchy grain containing about 41 grams of carbs per one cup serving. But don't be fooled, this ancient grain acts very differently in the body than a slice of Wonder bread. It has a low-glycemic index, digests slowly and won't spike blood sugar levels. Millet is considered a perfect grain source for people with diabetes.
What's the best liquid to cook hulled millet in?
It depends on what you're using the millet for. Traditionally, you simply use water in a 2:1 ratio to cook and gently steam the grains.
However, when cooking millet as a replacement for rice or to use in a whole grain salad, I prefer to use vegetable stock or even chicken stock to cook the hulled millet.
Stock adds a little flavor to the grains, but it depends on what you're planning to do with the cooked grain. If it's going into a savory dish or being used as a side dish or vegetarian main course, try the broth.
Ingredients for savory fluffed millet:
Hulled Millet
Water, Broth or Stock
Salt
Bay Leaf (optional)
Note, for additional flavoring, you can also use a sachet of whole dried spices or tie a bundle of fresh herbs with twine and add them to the pot while cooking the millet. Remove the sachet/bundle before serving.
I prefer to cook hulled millet to about the same texture that I would couscous or quinoa as a side dish or part of a whole grain salad. This method leaves the seeds cooked, but with an al dente texture. Definitely not mushy and perfect as a stand-in for rice or quinoa or in lots of whole grain salad recipes.
Cooking millet is really simple, but be aware that the grains absorb liquid faster than a chamois and can quadruple in size so use a large enough pot to accommodate it.
One cup of dry millet will make about 3 ½ cups of cooked grains.
How to cook millet for fluffy grains like rice or quinoa
Add the millet to a large, heavy saucepan and place over medium heat.
Toast the seeds for 3-5 minutes, shaking the pan every so often to mix the seeds. After a few minutes, you'll hear little "crackling" sounds coming from the millet seeds, and that's when I add the liquid.
Add the liquid and bring the pot to a boil. Cover tightly with the lid and reduce the heat to medium low.
Cook the millet until the liquid has been absorbed, about 15-20 minutes.
Then cover and turn off the heat.
Set the millet aside for 10 minutes to steam.
Fluff with a fork.
Millet is also a great stand-in for your everyday breakfast oatmeal or farina.
How to make millet for breakfast porridge:
Increase the amount of liquid from 2 cups to 3 or even 3 ½ cups of liquid (depending on how soft you want it), this will give the hulled millet more liquid to soak into the grain while cooking, making it softer and plumper and giving it a creamier consistency.
Want to jazz up your millet porridge?
Combine plain water with another liquid to flavor the millet.
Use a 1:1 ratio of water and juice (apple or orange) for sweetness
Try milk or a milk alternative like almond milk or coconut milk to cook the millet grains in. This will give it a richer quality.
Final touches: Add a pat of butter, drizzle of honey or maple syrup to the cooked millet and a handful of fresh or dried fruits or toasted nuts to the porridge to serve.
What else can you do with millet?
Add cooked millet to soups or stews to thicken them and add texture and flavor.
Treat it like grits or polenta, by adding more liquid and cooking longer for a softer consistency. Season with grated cheese.
Use millet flour as a gluten free alternative in baked goods. (Some VitaMix blenders have grain grinding capabilities — check before you do it, as it can cause damage to your machine.)
Millet FAQ's
Can millet seeds go bad?
Yes, millet can go rancid. You can tell if they've turned if cooked millet has a bitter aftertaste.
How long can I store hulled millet seeds?
Millet will last up to six months when stored in an cool, dry and air tight environment. You can also freeze millet seeds for up to a year.
Where can I buy millet?
Bob's Red Mill sells hulled millet, but you can also find it in well stocked super markets and health food stores. I found mine in the bulk bins at Sprout's Market. Of course, you can always source it online.
Does millet need to be rinsed before using?
No. Unlike quinoa, which can have a bitter or soapy coating (called saponin), millet doesn't have a coating and consequently, doesn't need to be rinsed.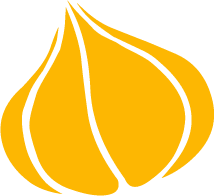 Tried this recipe? Leave a rating and review.
Your comments and shares are invaluable to me and the thousands of readers who use this site daily. If you've made the recipe, leave a star rating and review. We want to hear how you liked it.
We'd love it if you shared the recipe with your friends on social media!
How To Cook Millet
Millet is a nutty, toothsome ancient grain. It's easy to cook on the stovetop and makes a healthy, delicious alternative to rice, pasta or other grains when you know how to fix it.
INGREDIENTS:
1

cup

millet seed

2 ¼

cups

water, broth or stock

¼

teaspoon

kosher salt

1

bay leaf

optional
DIRECTIONS:
Heat a heavy skillet over medium high heat. Add the millet and dry toast in the pan (shaking the pan regularly) for 3-4 minutes or until you start to hear little crackles in the seeds.

Add the vegetable broth, salt and bay leaf to the pan and increase the heat to high. Bring the pot to a boil, then reduce the heat to medium low, cover and cook, stirring occasionally for 15-20 minutes, or until the liquid is evaporated and the millet is tender.

Remove the lid and fluff with a fork. To serve hot, add a pat of butter and toss with fresh chopped garlic and herbs of your choice.
USE COOKED MILLET IN WHOLE GRAIN SALADS:
To use in a whole grain salad, let the cooked millet cool completely to room temperature. Then toss with other ingredients (vegetables, herbs, diced chicken or flaked tuna) and toss with a light vinaigrette.
NOTES:
To use millet in a whole grain salad, let it cool to room temperature before mixing with other ingredients.
NUTRITION:
Calories:
130
kcal
|
Carbohydrates:
25
g
|
Protein:
4
g
|
Fat:
1
g
|
Saturated Fat:
1
g
|
Polyunsaturated Fat:
1
g
|
Monounsaturated Fat:
1
g
|
Sodium:
412
mg
|
Potassium:
65
mg
|
Fiber:
3
g
|
Sugar:
1
g
|
Vitamin A:
168
IU
|
Vitamin C:
1
mg
|
Calcium:
3
mg
|
Iron:
1
mg
Pin it for later!