Fruit and Nut Bran Muffins
This raisin bran muffins recipe is a cut above the rest. Spiced and moist, my fruit and nut bran muffins are soft and loaded with fruit in every bite. Even folks who swear they hate bran, love these. Definitely the best bran muffins for all your picky eaters.
While raisin bran is a perfectly acceptable breakfast most mornings, it's nothing to get excited about, right? Funny how it becomes so appealing when mixed with some fruit and toasted nuts then gets folded into a thick spiced batter. Fruit and nut bran muffins are WAY beyond your average fruit muffins recipe and healthier too!
If I'm being honest, I always have a box of raisin bran in the house and regularly (no pun intended) have it for breakfast. But every routine can sometimes feel like a rut – and that's what prompted these fruit muffins.
What I like about this raisin bran muffins recipe is that they don't taste like sawdust the way some muffins do. They're loaded with fresh apples and cranberries plus some heady spices that add a great aroma while baking.
then apple bran muffins it is, but there's something about this fruit and nut blend that I think makes these muffins really special. They are tart and sweet, spiced and crunchy — and I could eat one after another without blinking an eye.
This fruit muffins recipe is super easy too… nothing more than mixing the wet ingredients with the dry and folding in the chopped fruit and nuts. If you prefer dried cranberries to fresh – go for it. Don't have pecans? Use walnuts, or skip the nuts altogether.
This fruit and nut bran muffin recipe makes a fairly thick batter. Scoop it into your prepared muffin tins or paper liners (I like to spray my liners with vegetable spray so everything comes out easily) and bake until the fruit muffins are puffed and golden.
The fresh cranberries sort of melt and ooze into the batter, adding tart pockets of jam to the muffins.
This recipe makes about 15-18 full size muffins, but I only have one regular sized muffin tin — so I did the only sensible thing and got out my mini muffin tin and filled it up with batter too.
The baking time is different (less) for the mini muffins, but they came out just as well. In fact, I think the mini muffins would be great for a weekend brunch as a healthier alternative to full-on Streusel Coffee Cake!
Though not required, a smear of butter and drizzle of honey on a warm muffin will take you to the moon! Fruit and nut bran muffins are probably the best bran muffins I've ever had. I'd love to know what you think.
More muffin recipes you'll love: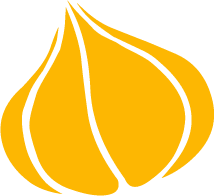 Tried this recipe? Leave a rating and review.
Your comments and shares are invaluable to me and the thousands of readers who use this site daily. If you've made the recipe, leave a star rating and review. We want to hear how you liked it.
We'd love it if you shared the recipe with your friends on social media!
Fruit and Nut Bran Muffins
Easy to make using a popular bran cereal. Substitute your favorite fruits and mix-ins to make it your own.
INGREDIENTS:
2

large

eggs

1½

cups

raisin bran cereal

1½

cups

almond milk

¼

cup

vegetable oil

(can use canola oil)

1

teaspoon

vanilla

1

small

granny smith apple

peeled and finely chopped

1

cup

fresh cranberries

chopped, optional

1

cup

pecans

toasted and finely chopped

2½

cups

all purpose flour

1

cup

sugar

2½

teaspoons

baking powder

½

teaspoon

baking soda

1

teaspoon

ground cinnamon

½

teaspoon

ground cardamom

½

teaspoon

ground allspice

1

teaspoon

salt
DIRECTIONS:
Preheat oven to 350 degrees. Place muffin liners into a muffin tin and spray the liners with a little nonstick cooking spray. Set aside. This makes 15-18 large muffins or 60-70 mini muffins. Or one tray of each (which is what I did) If making mini muffins, spray the tin with vegetable spray.

In a large bowl, lightly beat the eggs. Stir in cereal, almond milk, oil and vanilla. Let stand 10 minutes; stir to break up cereal.

Meanwhile, place pecans on a baking sheet and toast them for 10 minutes, until crisp and fragrant. Remove from oven and roughly chop them. Set aside.

While pecans are toasting, peel the apple and dice it into very small pieces. Chop the cranberries. When pecans are toasted, roughly chop them and add the nuts and chopped fruit into the cereal mix. Stir until blended.

In a medium bowl whisk together the flour, baking powder, baking soda, sugar,cinnamon, cardamom, allspice and salt.

Add the dry ingredients to the wet ingredients and stir until just combined.

Spoon evenly into muffin tins and bake. For regular sized muffins – bake 20-25 minutes. For mini muffins, bake 12-15 minutes or until a cake tester comes out clean. Remove from pan and cool on a rack before serving.
NUTRITION:
Calories:
244
kcal
|
Carbohydrates:
37
g
|
Protein:
4
g
|
Fat:
9
g
|
Saturated Fat:
3
g
|
Cholesterol:
24
mg
|
Sodium:
259
mg
|
Potassium:
170
mg
|
Fiber:
2
g
|
Sugar:
16
g
|
Vitamin A:
120
IU
|
Vitamin C:
1.2
mg
|
Calcium:
75
mg
|
Iron:
2.4
mg
"Pin It" For Later!