Coconut Almond Oatmeal Cookies
These simple, chewy oatmeal cookies are my hands down favorite. The recipe comes from my grandmother, Myne, and in our house, they're known as Oatmeal Chews, but to everyone else, they're just delicious. The cookies themselves are ultra-thin, with crispy, caramelized edges and an almond scented, oatmeal and coconut interior. I make Myne's almond and coconut oatmeal cookies every Christmas because we love them, but they're great for anytime you're hankering for something sweet. They're naturally gluten free and dairy free if you have sensitivities and they're beyond easy to make.
This post has been updated for photos and content since its original publication in 2014. The recipe remains the same.
My grandmother, Myne, makes two kinds of cookies every Christmas. One is the Chewy Noel — which I hereby confess to never having liked. It was less of a cookie and more of a bar, but very tender and almost crumbly. They were sweet like brown sugar, but to me, they were nothing special. I avoided it on the cookie tray. (I must say, the recipe that I'm linking to as an example — looks a helluva lot better than the ones that appeared on Myne's cookie platter. Sorry, Myne.)
Oatmeal chews, however, are a different story. They are crispy and chewy in the same bite. Lightly golden and lacy-looking with a hint of almond and flaky coconut. Truly irresistible.
Rolled Oatmeal (use gluten-free oatmeal for gluten free oatmeal cookies)
Brown Sugar
Vegetable Oil
Eggs
Salt
Almond Extract
Sweetened Flaked Coconut
Why you'll love Myne's oatmeal cookie recipe
In a word, simplicity. Mix everything in one bowl and drop them on a cookie sheet. Nothing could be easier.
Beyond the ease of prep, you can see there's no flour in this chewy oatmeal cookie recipe — and as long as you source GF oatmeal, then it's a gluten free oatmeal cookie recipe. If you don't care about that — use regular rolled oats.
This cookie recipe also happens to be dairy free. No butter. No milk or cream. Nada.
I suppose if you wanted to make it vegan, you could subsitute a chia egg (but I haven't actually tried that).
The thing is — these sublimely chewy oatmeal cookies weren't designed to fit into any particular diet category… that's just the way you make them. You won't be disappointed.
How to make oatmeal chews:
Combine the oatmeal brown sugar and vegetable oil in a large bowl and mix to combine. Let rest for one hour.
Add the egg, salt, almond extract and coconut and mix to combine.
Portion the dough in 1 teaspoon increments to a baking sheet lined with parchment paper and bake for 12-15 minutes or until the edges are golden brown.
Remove the pan from the oven and let the cookies rest for about 5 minutes to firm up.
Use a spatula to transfer the coconut oatmeal cookies to a wire rack to cool completely.
Why do the oatmeal cookie ingredients need to rest?
The hour-long nap allows the oil to soak into the oatmeal, making it softer and more tender, but still retaining the chewy bite. If you use instant oats, you can skip the soak, but I recommend the old fashioned type of oatmeal for the prettiest look and ultra chewy texture.
Since there's no flour in this oatmeal cookie recipe, there's nothing to puff or rise. Consequently, they make the thinnest, most delicate and absolutely crave-worthy morsels you've ever had.
The caramelized brown sugar edges are as delicate as crystal, but the hearty coconut and oatmeal filling gives these cookies a hearty chew. You'll love the light almond flavoring, too. It pairs perfectly with the coconut.
Their look belies their taste
Ok, I'll admit it. They don't look like much. There's no special flair or oomph. You might even think they look a bit thrown together, because the coconut and oatmeal don't conform to neat, uniform cookie rounds.
Don't let the humble look of these gems fool you. The flavor and texture is outstanding.
It's not an exaggeration to say that my entire family is in love with these simple drop cookies. It's not just how easy they are to make — it's the fact that they're so UNLIKE any other cookies you've tried. Crispy, chewy, light, sweet, buttery, almond-y.
I'm talking eyes-rolling-back-in-your-head-good.
How long will the cookies last?
Not long after people know they're there. Seriously though, these chewy oatmeal cookies will last for 3-5 days in an airtight container.
Are coconut oatmeal cookies good for shipping?
No. These are very thin, delicate cookies. Best for keeping at home and hoarding for yourself.
Can I substitute vanilla extract for the almond extract?
Yes. It will change the flavor of the cookies though. Instead of having that almond coconut flavor, the oatmeal cookies will have a more caramel flavor.
More coconut and/or almond cookies you might like: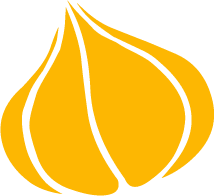 Tried this recipe? Leave a rating and review.
Your comments and shares are invaluable to me and the thousands of readers who use this site daily. If you've made the recipe, leave a star rating and review. We want to hear how you liked it.
We'd love it if you shared the recipe with your friends on social media!
Oatmeal Chews
They might not look like much, but these Almond Flavored Coconut Oatmeal Cookies are simply OUTSTANDING. They're crispy, chewy, richly flavored and the delicate, lacy edges make each one unique. You'll love these quick, easy oatmeal drop cookies.
INGREDIENTS:
2

cups

oatmeal

1

cup

light brown sugar

packed

½

cup

vegetable oil

1

egg

lightly beaten

½

teaspoon

salt

½

teaspoon

almond extract

½

cup

sweetened flaked coconut
DIRECTIONS:
Mix oatmeal and brown sugar in a medium bowl. Pour oil over oatmeal mixture and toss well to combine. Set aside for one hour.

Preheat oven to 350 degrees.

Add egg, salt, almond extract and coconut. Mix well.

Line a sheet pan with parchment paper.

With a teaspoon, scoop out rounded spoonfuls onto the parchment paper, leaving about 2 inches around the perimeter of the cookies, which will spread as they bake.

Bake for 12-15 minutes. Let the cookies cool for several minutes on the cookie sheet before transferring them to a cooling rack.
NOTES:
These cookies need to be watched closely while baking, they burn easily.
NUTRITION:
Calories:
146
kcal
|
Carbohydrates:
19
g
|
Fat:
7
g
|
Saturated Fat:
2
g
|
Sodium:
86
mg
|
Potassium:
54
mg
|
Sugar:
15
g
|
Vitamin A:
275
IU
|
Calcium:
17
mg
|
Iron:
0.4
mg
Pin "Crispy Chewy Coconut Almond Oatmeal Cookies" For Later!