Dark Chocolate Pecan Cookies
A brookie is a cross between a brownie and dark chocolate cookies. Made with both dark chocolate bars AND dark chocolate chips, these double chocolate pecan cookies are lightly crisp, chewy and fudgy with the hearty crunch of toasted nuts. Brookies are the undisputed best of both worlds.
There's something about dark chocolate that's like ringing a bell for me. One whiff and I become as predictable as one of Pavlov's dogs… mouth watering in anticipation of my treat. I use two types of dark chocolate (bars and chips) plus a bevy of crunchy toasted pecans for these cookies. Plus, there's a secret ingredient, which we'll get to in a moment.
I know, you've heard it all before, but this is for real. These cookies have that crackly, barely there dome you'd find on a pan of just baked brownies. The interior is chewy, fudgy and crunchy from the toasted nuts. Their double dark chocolate bliss could only be a brookie.
But hey, I'm not the only one who thinks these ridiculously chocolatey cookies are the BOMB.COM. My tasters went bonkers over them too.
These homemade brookies have an intensely rich chocolate flavor, not saccharine sweet. You can really taste the melted dark chocolate in the cookie itself, and the extra hit of dark chocolate chips doubles down on the chocolatiness.
To balance the richness I add a healthy measure of maple-y toasted pecans. They add the perfect crunch to each bite. What I love about these chocolate pecan treats is that they're so satisfying. Instead of mindlessly chowing one after another, just one or two brookies satiates my chocolate craving.
The glossy, melted dark chocolate and butter.
Malt, sugar and egg mixture.
The scant amount of dry ingredients that barely hold the structure of these gems together.
Dark chocolate chips and toasted pecan mix-ins.
Ingredients for supremely dark chocolate brookies
Pecans
Good Quality Dark Chocolate Bars (Like Lindt, Valhrona or Ghirardelli)
Unsalted Butter
Eggs
Malted Milk Powder
Vanilla
Brown Sugar
Flour
Baking Powder
Iodized Salt
Dark Chocolate Chips
The secret ingredient
You can tell just from this list of ingredients that these chocolate cookies are legit. The key is using high quality chocolate bars and chocolate chips and my secret ingredient… Malted Milk Powder.
Instead of overwhelming the cookies with malt flavor, the malted milk powder enhances the chocolatiness. Trust me, if I didn't tell you it was in there, you wouldn't know. You can find malted milk powder next to the chocolate syrups and Ovaltine in the supermarket.
The perils of melting chocolate
I'll be honest, I'm not a fan of the double boiler method of melting chocolate, having had more than one bowl of pricey chocolate bars seize up into gritty mess .
The challenge is that water and chocolate don't mix — and the double boiler method literally sets a bowl of chocolate over simmering, steaming water. It doesn't take much for things to go very wrong.
In some instances, the chocolate can be recovered, for use in other things, like hot chocolate, but not for cookies.
An easier way
My go to method for melting chocolate (bars and chips) is the microwave. The trick is to do it in very short bursts and stir the mixture well after EVERY nuke.
Break or chop the chocolate into pieces and transfer to a glass or microwaveable bowl.
Heat on high for 20 seconds and stir. Then for 20 more seconds and stir. Continue until the chocolate is about 80% melted.
Then add the chunks of butter and continue to microwave in 20 second increments, stirring after each one until you've got a glossy, homogenized dark chocolate ganache.
Set the chocolate aside to cool. It's going to be aded to the egg mixture and if the melted dark chocolate is too hot, you'll scramble the eggs in the brookie batter.
How to make double chocolate brookies
Melt the dark chocolate and butter in the microwave (see tips above) until glossy and smooth.
Beat the eggs, vanilla, malted milk powder and brown sugar with a hand mixer until thick and creamy.
Add the dark chocolate to the egg mixture and beat together.
Add the dry ingredients and stir just until the dry ingredients have been incorporated.
Stir in the dark chocolate chips and chopped toasted pecans.
Portion out the cookies onto a prepared cookie sheet and bake.
The method is pretty straightforward and it creates a cookie batter that is so similar to brownies, you might be tempted to pour the whole thing into an 8″ baking dish.
And, I'd be lying if I didn't admit to licking the spatula — honestly, if I weren't making these brookies for someone else, I think I'd have gorged most of the dark chocolate batter before it ever came close to a cookie sheet.
Because the "dough" for these cookies is looser than most, (like brownie batter), it won't bake into a perfectly round cookie.
Consequently, in order to assure that the cookies are at least roughly the same size and the pan of brookies bakes at the same time, I recommend using a measured cookie scoop to portion out the dark chocolate batter uniformly. (Mine fits about 1 1/2 ounces of cookie dough, but you can also use a 2 ounce measure.)
If you don't have a cookie scoop, portion out the dough using a standard soup spoon (they hold one tablespoon of liquid when level). Dip it into the brookie batter and heap it onto the spoon. Use a small rubber spatula to scrape the dark chocolate batter in one swift move from the spoon and into a mound on the prepared cookie sheet.
Make sure that you space the scoops of cookie dough at least 3 inches apart on the baking sheet as the brookies will spread as they bake.
Bake for 10-12 minutes. It may not seem like enough time — but for chewy, fudgy dark chocolate treats that cross the line between cookies and brownies, slightly undercooking will do the trick.
When you take the cookies out of the oven, they'll still be soft in the center and would fall apart if you just scooped them up like a sugar cookie.
Leave them on the cookie sheet for 8-10 minutes to cool and set up. Then use a metal spatula to transfer your chocolate pecan brookies to a wire rack to continue to cool.
It takes will power not to grab one directly from the baking sheet, but you can do it. I believe in you.
Any reason is a good reason for dark chocolate brookies
After making this batch of dark chocolate brownie cookies and clicking off a few photos for you, I packaged up the rest to bring as a housewarming gift to my Aunt and Uncle who are in the process of moving.
Upon arriving, my Aunt immediately opened the bag and broke off a piece of one brookie to "sample". Two seconds later, she was back for the rest. High praise.
This recipe makes about 18-20 hefty size dark chocolate pecan cookies, which likely won't last an hour after the rest of the house gets wind of their existence. How do I know? Check out the comments from some of my taster's below…
What did the tasters say?
"I'm amazed at how tasty they are. Moist and chewy like a brownie. Possibly the best cookie I ever ate." — Frank
"Some of the best cookies I've ever had and I'm honestly not convinced that you didn't sneak in a trace amount of of drugs to make them that addictive." — Francesca
And from my husband, "Hey, where are the rest of those brookies? What do you mean you gave them away?" — Scott
Brookie FAQ's
What's the best way to store double chocolate pecan cookies?
I recommend an air tight storage container. They will last for 3-4 days (theoretically). I've never had them last that long, usually consumed by the second day.
Can I freeze the chocolate cookies?
Yes. They freeze well and should keep well wrapped in the freezer for up to a month.
Can I actually make brownies with the dark chocolate batter?
I suspect you could. I've never tried it, but it's the same concept. If you do try, line a 8×8″ baking dish with parchment paper, sprayed well with vegetable spray. Spread the chocolate brownie (I mean cookie) mixture into the pan and bake for 25-30 minutes at 350°. For fudgier, chewier brownies, cook for less time. For more cake-like consistency, bake longer.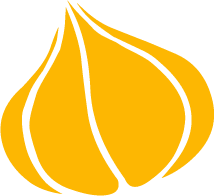 Tried this recipe? Leave a rating and review.
Your comments and shares are invaluable to me and the thousands of readers who use this site daily. If you've made the recipe, leave a star rating and review. We want to hear how you liked it.
We'd love it if you shared the recipe with your friends on social media!
Dark Chocolate Pecan Cookies (a.k.a. Brookies)
Deeply chocolatey, lightly crispy, fudgy and chewy. That's a fair description and these dark chocolate brookies which are loaded with toasted pecans for even more texture. The secret ingredient makes all the difference.
Servings
20
large cookies
INGREDIENTS:
2

cups

pecans

7

ounces

dark chocolate bar

preferably Lindt, Ghirardelli, or Valhrona

6

tablespoons

unsalted butter

cut into pieces

2

large

eggs

3

tablespoons

malted milk powder

2

teaspoons

vanilla extract

¾

cup

brown sugar

⅓

cup

all purpose flour

1

teaspoon

baking powder

½

teaspoon

salt

1

cup

dark chocolate or semi-sweet chocolate chips
DIRECTIONS:
TOAST THE PECANS:
Preheat the oven to 325°. Place the pecans in a single layer on a baking sheet and bake for 12-15 minutes until toasted and fragrant. Roughly chop the nuts. Set aside.
FOR THE COOKIES:
Line 2 rimmed cookie sheets with parchment paper and set aside.

Break the chocolate apart into pieces and place in a microwaveable bowl. Microwave the chocolate in 15-20 second bursts, stirring after each until the chocolate has melted about 80%. Add the butter and continue to microwave in 20 second bursts, stirring after each until the butter has melted and the chocolate mixture is smooth and shiny. Set aside.
In a medium bowl add the eggs, malted milk powder and vanilla. Use a hand mixer to beat until light and frothy. Add the brown sugar and beat until thick and creamy. Set aside.

In a small bowl whisk together the flour, baking powder and salt. Set aside.

Add the melted chocolate to the egg mixture and beat until well combined. Stir in the flour mixture until there are no white streaks of flour remaining.

Add the pecans and chocolate chips to the cookie batter and stir to combine.

Use a 1.5 ounce cookie scoop or by heaping tablespoons to portion out cookies, 3 inches apart on the prepared baking sheet.

Bake for 10-12 minutes or until the center is just set. Cookies will be gooey and soft inside. Let them rest on the cookie sheet for about 8-10 minutes. (The cooled cookies will be dry). Transfer to a wire rack to cool completely.

Store cookies in an airtight container.
NUTRITION:
Calories:
261
kcal
|
Carbohydrates:
21
g
|
Protein:
3
g
|
Fat:
19
g
|
Saturated Fat:
7
g
|
Polyunsaturated Fat:
3
g
|
Monounsaturated Fat:
7
g
|
Trans Fat:
1
g
|
Cholesterol:
29
mg
|
Sodium:
74
mg
|
Potassium:
211
mg
|
Fiber:
3
g
|
Sugar:
15
g
|
Vitamin A:
148
IU
|
Vitamin C:
1
mg
|
Calcium:
42
mg
|
Iron:
2
mg
Pin "Dark Chocolate Brookie Recipe" for later!