If you're a fan of those Andes mints, then these decadent chocolate mint cookies are for you! A dark chocolate mint cookie, baked until set and then filled with chopped Andes mints (or Hershey's Kisses). This is serious cookie bliss and a must make for your Christmas holiday cookie swaps.
This post has been updated for recipe, photos and content since its original publication in 2016.
These Andes mint cookies have been on my website since 2016 and at the time, I was making them for a good cause. The Food Blogger Love Cookie Exchange #FBLCookieExchange to benefit No Kid Hungry, an organization dedicated to ending childhood hunger.
It was a fun project and one that I participated in several times, making and swapping cookies with bloggers from all across the country.
My photography has gotten better since then and I wanted to give the minty chocolatey cookies another shot (pun intended). So I'm remaking them (tweaking the recipe), taking new pix and writing a new article that focuses more on how to make these outstanding chocolate mint cookies.
I've kept links to the other cookie recipes that were shared with me at that time at the bottom of the post, in case you're interested.
What you'll need for Chocolate Andes Mint Cookies
Butter – I recommend unsalted because the recipe calls for salt.
Granulated Sugar
Light Brown Sugar
Egg Yolks – makes the cookies tender and helps with rise.
Peppermint Extract – for a minty holiday flavor.
All Purpose Flour – I use King Arthur unbleached all purpose flour.
Cocoa Powder – I used regular Hershey's
Baking Powder – for leavener when you pop the cookies in the oven.
Salt – balances the sweet flavor and makes a tastier treat.
Andes Mints – or other chocolate mint candies.
Hershey's Kisses – you can use chocolate or the peppermint variety.
These cookies are fudgy and minty without tasting like toothpaste. The mint flavor is fresh and soft, just like the Andes candies that the cookies are based on.
If you prefer to make them with Hershey's Kisses — they're every bit as good — and maybe even a little more fancy in appearance, but with a double hit of chocolate.
That said, I really like the rubbly look of the chopped green and chocolate mints that glisten from the heat of the just-baked cookie…
I recommend using a stand mixer if you have one. The dough is very thick and stiff and it's easier to blend with a stand mixer.
Combine the butter, granulated sugar and brown sugar in a mixing bowl and beat until smooth and creamy.
Add the egg yolks and mint extract and mix again.
Sift the dry ingredients together and add them in two additions to the sugar and butter mixture. (Be sure to mix on low speed so you don't get a cocoa cloud spraying the kitchen and scrape down the sides of the bowl as needed.)
Cover the chocolate mint cookie dough and refrigerate for at least 30 minutes.
Roll the dough into 1″ balls (use a tablespoon measure to portion them out evenly).
Toss the balls of chocolate mint cookie dough in granulated sugar to coat and place on a prepared sheet pan.
Use your thumb or the round underside of a tablespoon to make a divot in the dough balls.
Bake for 12-15 minutes or until the cookies are set.
While they're hot from the oven, top the chocolate mint cookies with chopped Andes Mints or a single Hershey's Kiss.
Let the cookies rest on the cookie sheet for a few minutes before transferring them to a wire rack to cool completely.
I used about 12 Hershey Kisses and a whole package of Andes Mints for filling these cookies. If you want to use all Andes Mints, I'd recommend buying two packages. If you want all chocolate Kisses, one small package is enough.
Pro-Tips
After the cookies bake, the divot that you created before baking may fill in. To remedy that, use the underside of a round teaspoon or tablespoon to gently press into the warm cookie and re-form the well.
It's important to add the chocolate mint candies or kisses while the cookies are still fairly hot. The heat transfers to the chocolate and melts it… without the chocolate losing its shape.
The heat also creates a beautiful sheen on the candies. It will take several hours for the candies to "re-set" so don't just pack them away until the chocolate hardens, otherwise the Andes Mints and Hershey Kisses will smear.
Conversely, if you want a real treat — indulge in one or two before the chocolate sets. It's gooey and creamy and utterly irresistible.
I love the sparkly shimmer that the granulated sugar gives to the chocolate mint cookies. It's like they're all dressed up for a holiday party and actually adds a little crackle to each bite.
The cookies spread and puff a bit when baking and the result is a tender, crumbly, blissful bite. These are perfect for holiday parties and cookie swaps. You'll definitely want them on hand for Santa's visit (I have it on good authority that he's a particular fan of chocolate mint cookies).
OH-MA-GAWD!!!! So freakin' good! They're deeply chocolatey with just-the-right amount of mint. The cookies with the kisses have a double hit of chocolate, while the Andes mint cookies have the same, soft, chocolate mint flavor of the candies.
My daughter (who is a chocolate and mint fiend) goes GA-GA for these. You'll definitely want to make them for the holidays!
FAQ's
What's the best way to keep chocolate mint cookies fresh?
Wait until the candies have completely hardened, then transfer the cookies to an airtight container. Separate layers with a piece of parchment paper so there's no sticking. They'll stay fresh for 3-5 days.
Can I freeze chocolate mint cookies?
Yes. You can freeze the cookies well wrapped for up to 2 months.
Can I make the dough ahead of time?
Yes. You can make the dough up to 5 days ahead of time and keep it refrigerated before rolling it into balls and baking. You can also roll the dough into balls and place them on a flat dish (not touching) and freeze the balls, then transfer to a zip-top freezer bag and freeze until you're ready to use. This way, you can bake just as many cookies as you need. Toss the cookies in sugar and proceed with the recipe.
Can I use other candies in the chocolate mint cookies?
Yes! Try these with York Peppermint Patties, After Eight Mints, Ghirardelli Mint Squares or sprinkle with crushed peppermints.
More recipes with chocolate and mint you might like:
More holiday cookie recipes you'll love: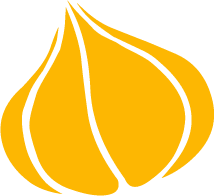 Tried this recipe? Leave a rating and review.
Your comments and shares are invaluable to me and the thousands of readers who use this site daily. If you've made the recipe, leave a star rating and review. We want to hear how you liked it.
We'd love it if you shared the recipe with your friends on social media!
Chocolate Mint Thumbprint Cookies
Intensely chocolatey with an excellent mint finish, these chocolate mint thumbprint cookies can be decorated with a simple Hershey's Kiss or Chopped Andes Mints. Great for the holidays.
INGREDIENTS:
1

cup

unsalted butter

at room temperature

½

cup

granulated sugar

½

cup

light brown sugar

packed

2

large

egg yolks

1 ½

teaspoons

peppermint extract

1½

cups

all purpose flour

½

cup

cocoa powder

½

teaspoon

baking powder

½

teaspoon

salt
FOR DECORATING:
½

cup

granulated sugar

28

Andes Mints

roughly chopped

16

Hershey's Kisses
DIRECTIONS:
In a medium bowl whisk together the flour, cocoa powder, baking powder and salt. Set aside.

In the bowl of a stand mixer combine the butter sugar and brown sugar. Beat together until smooth and creamy. Scrape down the sides of the mixing bowl as necessary.

Add the egg yolks and peppermint extract and mix to combine.

Add half of the flour mixture and mix on low speed. Scrape down the bowl with a rubber spatula. Add the remainder of the flour mixture and incorporate it into eh dough on low speed, scraping the sides as necessary.

Cover the chocolate peppermint dough and refrigerate for 30 minutes.

While the dough is chilling, line a baking sheet with parchment paper and set aside.

Preheat the oven to 350° F.

Add the granulated sugar to a shallow bowl and set aside. After the dough has chilled use a tablespoon measure to portion out the dough. Roll it into balls and transfer the balls to the granulated sugar. Roll in the sugar to coat the balls and transfer to the prepared cookie sheet, keeping the cookies about 2″ apart.

Use your thumb or the rounded bottom of a teaspoon measure to make divots in each of the dough balls. Bake for 12-15 minutes or until just set.

Remove the cookies from the oven and if they've lost some of their divot, gently press the back of the tablespoon into each to reshape.

While the cookies are hot add some chopped mints or a single Hershey's Kiss to the cookie wells. Transfer to a wire rack to cool. Continue in this method with the rest of the dough.

Let the cookies cool until the chocolate mints set then store in an airtight container.

Note: The chocolate candies will get melty (and they're really good to eat when warm), so before putting them into a container, let the chocolate harden back up, otherwise the candies will get squished.
NOTES:
Store cookies in an airtight container.
NUTRITION:
Calories:
121
kcal
|
Carbohydrates:
15
g
|
Protein:
1
g
|
Fat:
7
g
|
Saturated Fat:
4
g
|
Polyunsaturated Fat:
1
g
|
Monounsaturated Fat:
2
g
|
Trans Fat:
1
g
|
Cholesterol:
27
mg
|
Sodium:
40
mg
|
Potassium:
41
mg
|
Fiber:
1
g
|
Sugar:
10
g
|
Vitamin A:
193
IU
|
Calcium:
11
mg
|
Iron:
1
mg
About the cookie swap:
During the cookie swap to benefit No Kid Hungry, I sent my chocolate mint cookies to:
Sue Lau of Palatable Pastime
Lora Wiley-Lennartz of Diary of a Mad Hausfrau
Kelly Mikolich of Kelly Lynn's Sweets and Treats
On the receiving end, I got a box of Chocolate Peanut Butter Buckeye Cookies from Nicole Hood at 4 the Love of Food. They didn't last long.
From the Central Coast of California, Camilla from Culinary Adventures with Cam sent a package of her Gluten-Free Spiced Brown Butter Boiled Cider Cookies. YUM-O!
Pin "Andes Mint Cookies" for later!