Apricot and Strawberry Rugelach
Classic Rugelach are made with a rich cream cheese dough and filled with different jammy centers. They're rolled in a cinnamon, sugar and nut coating before baking into the most tender, outrageously delicious cookies. These Apricot and Strawberry rugelach are perfect for the holidays.
I'd never had rugelach until I moved to Boca Raton. As a lapsed Catholic from bible-belt Virginia, the only question of faith was which Christian denomination you belonged to. But I don't live in Virginia anymore and Boca Raton has a huge Jewish population!! Consequently, restaurants and food emporiums catering to Jewish tastes have been rolled into the broader culture here, in the same way Latin flavors have permeated our environs. Can it be long before I'm ordering a hot pastrami in rye empanada or a plantain latke? Sounds good to me!
Anyway, I digress. I was at a Jewish Deli with my co-workers having lunch and they ordered rugelach for dessert. Holy cow! Little bites of sweet, nutty heaven! It made me want a Jewish grandmother.
Since that wasn't an option and no one would lend me their Grandmother, I had to make my own rugelach. I didn't have a generation of experience to call on, so I sought advice from my idol, Julia. I adapted this recipe from the Baking with Julia cookbook. I read over the recipe once or twice — decided I wasn't making my own lekvar (what is that???) and would sub in some apricot and strawberry jam instead — like they did at the restaurant.
Making the dough was a snap – I don't say that lightly — you know me and pastry. But it came together easily in the stand mixer. I divided the dough, wrapped the two halves and set them in the fridge to chill.
However, rolling and filling the dough wasn't nearly as simple. After a lot of trial and error and four letter words (proof of why I'm a lapsed Catholic), I made it work. And I also made some changes and notations to Julia's instructions, so you won't have the same meltdown I did.
To roll out the dough, flour your work surface well to assure that it doesn't stick. Roll the dough to about 1/4? thickness and use a pizza cutter to trim it into an even rectangle. Then spread it with your favorite jam and the uber-cinnamony nut and sugar mixture. Roll it up like a jelly roll and chill until very firm (overnight for me).
To bake the rugelach
Remove the logs from the refrigerator and slice the cookies into 1″ pieces.
Brush the pieces with egg wash and roll them in the cinnamon sugar mixture.
Set on a prepared baking sheet to bake.
Keep the rugelach cookies about 1-2″ apart on the baking sheet.
Some of the jam leaked out but after a minute or so of cooling, the gooey jam firmed up and I was able to trim away the nasty bits. Anyway, these cookies are supposed to be rustic, right?
I brought an oversized tin of these to a family dinner to get feedback and I can't adequately describe the hand-to-mouth frenzy that ensued. There were no leftovers, and there were repeated requests for more cookies. I must've done something right!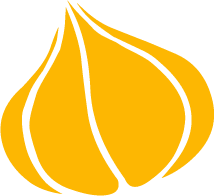 Tried this recipe? Leave a rating and review.
Your comments and shares are invaluable to me and the thousands of readers who use this site daily. If you've made the recipe, leave a star rating and review. We want to hear how you liked it.
We'd love it if you shared the recipe with your friends on social media!
Apricot and Strawberry Rugelach
They take some time and effort and your first go round may not be the prettiest, but these rugelach are dangerous — because you seriously can't stop eating them.
INGREDIENTS:
for cream cheese dough
3

sticks

butter

12 ounces, at room temperature

12

ounces

cream cheese

at room temperature

½

teaspoon

salt

¼

cup

sugar

3

cups

unbleached all purpose flour
for the filling and topping
1

cup

sugar

divided

½

cup

light brown sugar

2½

tablespoons

cinnamon

divided

2½

cups

walnuts or pecans

toasted

1

cup

strawberry preserves

or any type of preserve you like

1

cup

apricot preserves

1

large egg

1

tablespoon

milk
DIRECTIONS:
For the dough
In a stand mixer, beat together the butter and cream cheese with the paddle attachment. Add the salt and sugar and beat until light and fluffy at medium/low to medium. Reduce speed to low and add the flour in ½ cup increments until just combined. (Don't overbeat).

Turn the dough out onto a lightly floured surface and work it into a ball. Divide the dough into 4 equal pieces and and press each into a rough rectangle shape. Wrap in plastic wrap and refrigerate at least 2 hours and up to 2 days.
For the cinnamon nut mixture
Put the granulated sugar, brown sugar cinnamon and the nuts into the work bowl of a food processor. Pulse together until the nuts are finely chopped, but still have some texture. Set aside.
Rolling and filling
In the bowl of a mini prep food processor, pulse the apricot preserves until smooth and transfer to a bowl. Rinse the food processor and process the strawberry preserves until smooth. Transfer to another bowl and set aside.

Generously flour your work surface. Working with one piece of chilled dough at a time, place the dough on the floured surface. If the dough is very cold, let it soften for 5-10 minutes before you start rolling it out.

Roll the dough into a rectangle about 12 x 5 inches. Continue to check that the dough isn't sticking to the work surface. If you need to re-flour and flip the pastry, do it so that it doesn't stick. (note: it needs to be at least 5 inches because you're going to roll it up to hold in the jam etc.) Use a pizza cutter to even up the sides and edges.

Spread about ½ cup of jam evenly over the surface of the dough. Sprinkle ⅓ – ½ cup of the cinnamon, nut mixture over the top of the jam and lightly press it in with your fingertips.

Starting on the long end, roll the dough, jelly-roll like into a cylinder. Wrap the cylinder in plastic wrap, place on a baking sheet and refrigerate.

Continue with the remaining rectangles of dough, spreading them with jam and sprinkling with the cinnamon-nut mix and rolling them up.

Refrigerate the logs of dough at least 4 hours or preferably overnight. Reserve the remainder of the cinnamon sugar mixture for rolling the cookies in.
To slice and bake
Arrange the oven racks to the top and bottom thirds of the oven. Preheat the oven to 375 degrees. Prepare two large baking sheets with 2 pieces of parchment each (to prevent the bottoms of the cookies from burning). Set aside.
Prepare your work area
In a small bowl whisk together the egg and milk for an egg wash. Set aside. Add the cinnamon nut mixture to a small bowl and set aside.

Working with one roll of dough at a time, brush the dough on all sides with the egg wash. Use a serrated knife to cut the roll into 1″ slices. Toss each slice in the cinnamon sugar mixture, lightly pressing the coating and nuts into the cookie. Arrange the cookies a few inches apart on the parchment paper.

Place one cookie sheet on the top shelf and the other on the bottom shelf. Cook for approximately 10-12 minutes, then swap their positions in the oven — moving the top pan to the bottom and vice versa and turning them 180 degrees. Bake for an additional 10-12 minutes until rugelach are brown.

Remove from the oven and cool a few minutes on the cookie sheet before using a thin spatula to transfer the cookies to a cooling rack. When the cookies reach room temperature, they can be stored in an airtight container for up to a week and can be frozen for up to a month.
NUTRITION:
Calories:
311
kcal
|
Carbohydrates:
31
g
|
Protein:
3
g
|
Fat:
19
g
|
Saturated Fat:
8
g
|
Cholesterol:
42
mg
|
Sodium:
163
mg
|
Potassium:
93
mg
|
Fiber:
1
g
|
Sugar:
18
g
|
Vitamin A:
445
IU
|
Vitamin C:
1.2
mg
|
Calcium:
39
mg
|
Iron:
1.1
mg
"Pin It" For Later!