Looking for perfectly soft Italian ricotta cookies with a perfect glaze for holding secure your favorite sugar pearls and sprinkles? These lemon ricotta cookies with confectioners glaze are the BEST! The pillowy cookies are tender and lightly sweet with citrus and almond flavor, and the lemon sugar glaze is the perfect finishing touch—no pastry skills required here.
We've all got our must-make holiday cookie recipes. You know, the one recipe you HAVE TO MAKE EVERY YEAR.
For us, it's my grandmother's Oatmeal Chews, other's proclaimed allegiance to Almond Crescents or Homemade Shortbread.
However, large swaths of my readers insisted that Italian lemon ricotta cookies were the BEST and absolutely REQUIRED during the holidays.
I'd tasted ricotta cookies before, but never thought they were anything special. I'd found the cakey rounds to be dry and pretty flavorless, which is probably why I never bothered making them myself… until now.
Since lemon ricotta cookies weren't a "thing" in our family, I figured I'd go with a recipe from a reputable source… The New York Times food writer, Melissa Clark. I used Grandma Dorie's basic recipe which was reprinted in the newspaper and only veered slightly from it when it came to the flavorings and the confectioners glaze.
Butter
Sugar
Whole Milk Ricotta Cheese
Vanilla Extract
Almond Extract
Lemon Zest
Eggs
All Purpose Flour
Baking Soda
Salt
What I like about this recipe, is that it's pretty straightforward. The only caveat is that once you've made the dough, it needs to rest in the refrigerator BEFORE you start baking, which means planning accordingly.
Oh – and I made the Italian ricotta cookies using a hand mixer, but if you've got a stand mixer, that's definitely a better way to go as this recipe makes A LOT (though it can be halved).
Directions:
Cream together the sugar and butter.
Add the ricotta cheese and flavorings and beat to combine.
Add the eggs one at a time, beating thoroughly before adding another.
Add the dry ingredients and mix until just combined (don't over-beat or your dough can become tough).
Cover and refrigerate the ricotta cookie dough for at least two hours before baking.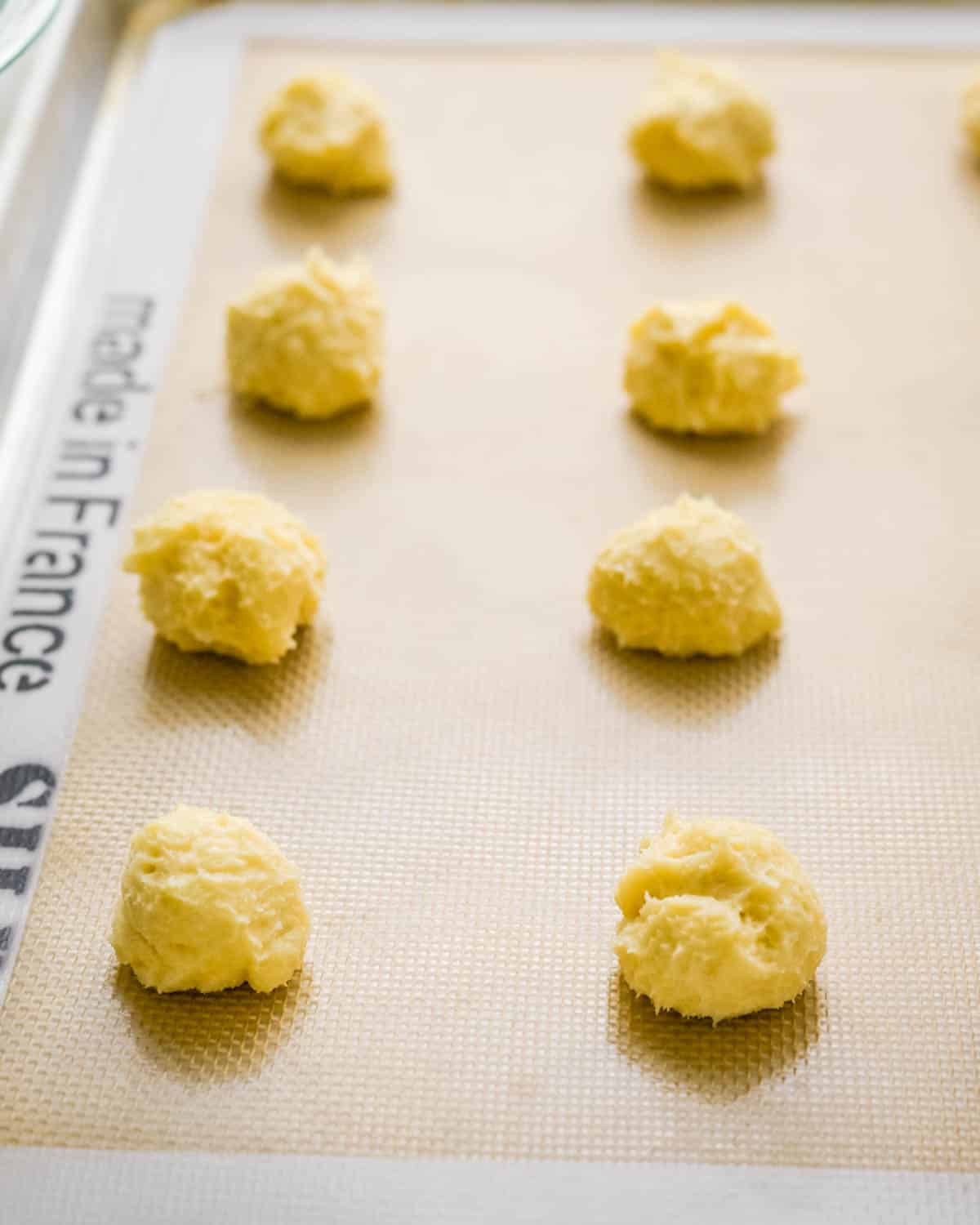 Making the dough in advance
One nice thing about having to chill the dough — is that it can be made in advance. Up to a week before you actually plan on baking them. That could come in handy around the holidays, don't you think?
Best way to scoop cookie dough
In order to have your cookies mostly uniform, they should be roughly the same size and shape. I tried two methods and it quickly became apparent which was better.
First, I scooped a scant tablespoon of dough into my clean hands and rolled them into balls before placing them on the cookie sheet. The problem was that the ricotta dough wasn't easy to work with because it's so soft and sticky. I could have floured my hands, but I didn't want to inadvertently add more flour to the cookies themselves. In short, this method will work, but it takes more time and the cookies won't be quite equi-sized.
My next (and more preferred method) was using a 2 teaspoon cookie scoop. This allowed me to measure the dough exactly and while it was sticky, the lemon ricotta cookie dough did release to the sheet pan after 3 or 4 pumps on the scoop.
Use a sturdy half sheet pan lined with a silpat or parchment paper to prevent sticking.
Be sure to space the dough at least two inches apart because these cookies will spread and puff.
The recipe I used said to bake for 15 minutes. However, I found that the cooking time needed to be shorter for my oven. You can set your timer for 10 minutes, checking for doneness at that point and monitoring it closely until the cookies are done.
Check your oven temperature
Every oven is DIFFERENT. Yes, it may say 350°, but if you place an oven thermometer in a hot range, it likely won't be EXACTLY 350°.
In fact, in some instances, you can move the thermometer around in the same oven and get different readings from the front to the back.
I only mention this because you want to cook these lemon ricotta cookies sparingly. They should be light brown on the bottom with just a hint of color on top.
Confectioners' glaze can be as simple as powdered sugar, milk, or cream.
On some things, that's fine, but for these holiday treats, you want a sturdy coating to hold the sugar pearls, nonpareils and jimmies.
Of course, it needs to taste good too. The key to this glaze is a bit of melted butter and flavorings that echo the cookie. This makes a perfect glaze to dip the cooled lemon ricotta cookie tops into.
Making confectioners glaze
Combine confectioners sugar with melted butter, lemon juice, vanilla and a few tablespoons of milk. Whisk together.
Add additional milk by the tablespoon, whisking thoroughly until combined before adding more. The glaze should be thick, but dip-able.
Admittedly, I'm not a pastry perfectionist — and though I know how to make frosting roses – my preferred decorated method is the dunk and sprinkle.
Dunk the tops of the cookies into the "perfect glaze" and place them on a baking rack. Sprinkle with your favorite embellishments and let the confectioners glaze rest for 20-30 minutes to harden before transferring the cookies to an air-tight container.
Colored Jimmies
Sparkling Sugar
Sugar Pearls
Twirl of Lemon Peel
Toasted Almond Slice
Scant Sprinkle of Vanilla Bean Powder
A Few Drops Of Food Coloring Added To The Glaze Before Dunking
Mini Chocolate Chips
Look at that perfect glaze! It has the proper viscosity to drape and lacquer the lemon ricotta cookies.
Sprinkle on the decorations while the glaze is still wet, and they will plop "just so" into it, sticking like a fly to flypaper.
Just let the sugar glaze dry completely before storing the Italian ricotta cookies. You don't want to smudge them!
These lemony ricotta cookies are so much better than the ones I've had before.
They're soft and cakey with a mildly sweet flavor punctuated by the lemon almond confectioners glaze.
While the jimmies are very festive, sparkling sugar adds a pleasant crunch everyone enjoyed.
I can see that my readers were right! These are a must-make for the Christmas holidays!
More Christmas cookies:
Christmas Meringues – 5 Ingredient Cookies
Light, crispy, minty and perfect for the holidays. Naturally gluten free, too!
Check out this recipe
Orange Spice Thumbprint Cookies
Fresh orange zest, cinnamon and cardamom add a floral note to these cookies and a roll in chopped pecans add a nutty note! Recipe can be doubled.
Check out this recipe
Chocolate Almond Florentines
Buttery, crisp and totally indulgent orange-almond lace cookies filled with semi-sweet chocolate.
Check out this recipe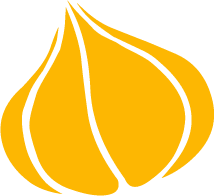 Tried this recipe? Leave a rating and review.
Your comments and shares are invaluable to me and the thousands of readers who use this site daily. If you've made the recipe, leave a star rating and review. We want to hear how you liked it.
We'd love it if you shared the recipe with your friends on social media!
Lemon Ricotta Cookies
These soft Italian lemon ricotta cookies are delicate and inviting. The dough can be made up to a week in advance and baked whenever you want. The creamy glaze holds the sprinkles perfectly.
INGREDIENTS:
1

cup

butter

(2 sticks) at room temperature

2

cups

sugar

1 ¾

cups

whole milk ricotta cheese

1

lemon

zested

2

teaspoons

vanilla extract

2

teaspoons

almond extract

2

large

eggs

4

cups

unbleached all purpose flour

2

teaspoons

baking soda

½

teaspoon

salt
FOR GLAZE:
4

cups

confectioners sugar

1

tablespoon

melted butter

2

tablespoons

lemon juice

or fresh lemon juice

½

teaspoon

vanilla extract

½

teaspoon

almond extract

¼

cup

milk or half and half

plus more as needed
DECORATING
sugar pearls

jimmies

sprinkles

lemon zest

toasted almond slices

food coloring

whisk in 2-4 drops to the confectioners glaze to give cookies a festive look before glazing.
DIRECTIONS:
FOR THE RICOTTA COOKIE DOUGH
Using a stand mixer or hand mixer, place the softened butter and sugar in a large bowl and beat until light and fluffy.

Add the ricotta, lemon zest, vanilla and almond extract and beat until well incorporated. Beat in the eggs one at a time.

Add flour, baking soda and salt and mix until just combined and you have a soft dough. Cover and refrigerate at least two hours or for several days until you're ready to bake the cookies.

Preheat the oven to 350° and line a baking sheet with parchment paper or a silpat.

Scoop a scant tablespoon of dough into a ball and place it on the baking sheet. Continue in this method, setting the dough about 2 inches apart from each other on the pan (the cookies will spread).

Bake for 13-15 minutes or until the bottoms of the cookies are a pale brown. Transfer the cookies to a wire rack to cool.
MAKING CONFECTIONERS GLAZE
In a medium bowl combine the confectioners sugar, melted butter, lemon juice, vanilla extract, almond extract and a few tablespoons of the milk. Whisk to combine. Add additional milk by the tablespoon, whisking after each addition until the sugar glaze is thick, but the right consistency for spread and dipping. You want the confectioners glaze to spread and ooze evenly over the cookies when dunked.
GLAZING LEMON RICOTTA COOKIES
Pick up a cooled cookie and turn it upside down so that it can be dunked in the glaze. You don't have to coat the entire cookie, just give it a nice crown and let the glaze run down and over the sides. Continue with all of the cookies.

Sprinkle Italian ricotta cookies with your favorite jimmies, sprinkles, sugar pearls or other adornments.
NOTES:
Store Italian lemon ricotta cookies in an airtight container, separated by sheets of parchment, so they don't smudge.
NUTRITION:
Calories:
111
kcal
|
Carbohydrates:
18
g
|
Protein:
2
g
|
Fat:
4
g
|
Saturated Fat:
2
g
|
Cholesterol:
16
mg
|
Sodium:
78
mg
|
Potassium:
20
mg
|
Fiber:
1
g
|
Sugar:
12
g
|
Vitamin A:
120
IU
|
Vitamin C:
1
mg
|
Calcium:
16
mg
|
Iron:
1
mg
Pin "Lemon Ricotta Cookies with Confectioners Glaze" for later!