Chewy Lemon Sugar Cookies with Sprinkles
These are flat-out, THE BEST chewy lemon sugar cookies. They are crackly outside with a soft, chewy interior. You'll love this simple sprinkle cookies recipe because it's quick and easy, the dough doesn't need to chill before baking and doesn't require a rolling pin. Plus, decorating is as easy as tossing balls of dough in your favorite sprinkles, jimmies or nonpareils. They're flavored with real lemon zest, vanilla and spices for lemony sugar cookies that are irresistible.
This post contains affiliate links, which means if you make a purchase, you'll pay no more for the item and I make a small commission.
I'll admit, I'm usually team "thin and crispy" when it comes to cookies, like these impossibly thin crispy peanut butter bars or these small batch sugar cookies and my cousin, Marisa's rosemary shortbread cookies, but this chewy, lemony sugar cookie recipe with loads of sprinkles really has me smitten and I think you'll love them too.
This recipe is adapted from the Chewy Sugar Cookie recipe from The Joy of Cooking Cookbook and the first thing you'll notice is the texture, with a distinct crackle on the outside and soft, tender chewiness inside.
Then the flavor hits you — and it's not just a plain Jane sugar cookie. It's soft and layered with cool lemon essence enhanced with warm spices that are noticeable, without dominating. It's not a puckery lemon flavor, but
Of course, the kids will love the cheery sprinkles that envelope every cookie, and this easy recipe is perfect for small hands to help with.
The recipe uses everyday ingredients — nothing weird or hard to source.
It's a quick, no-nonsense recipe — no need to refrigerate the dough or roll it out for cutting.
This recipe makes about 20 cookies, so you don't have to commit to a whole afternoon of baking.
No fussy decorating — no colored frosting, no piping bags, no tedious detail work. Just your favorite sparkling sugar, jimmies, sprinkles or nonpareils.
They're fun and whimsical – perfect for holidays and bake sales.
If you're a fan of crackly, chewy sugar cookies, the texture of these is perfection.
The lemon spice flavor is INCREDIBLE.
All Purpose Flour
Baking Powder
Salt
Cinnamon
Ground Ginger
Unsalted Butter
Granulated Sugar
Vanilla Extract
Lemon Zest
Egg
You can assemble the lemon sugar cookie dough for this recipe in about 10 minutes. It's very straightforward and makes a soft, pliable dough that doesn't stick to your hands or fingers.
Combine the dry ingredients in a medium bowl and whisk to combine.
Cream the butter and sugar in a large bowl until light and fluffy, then beat in the vanilla and lemon zest.
Add the egg and beat until creamy.
Sprinkle the flour mixture into the creamed sugar and blend to combine.
Portion the dough with a tablespoon measure, roll into balls and coat with your favorite sprinkles.
Flatten the lemon sugar cookie dough balls with the back of a glass.
Bake for 10 minutes until the center is set and edges are very slightly crisped.
Cool on a wire rack and store in an airtight container.
Tips for uniform baking
Make sure the baking rack in the oven is centered and the oven is fully preheated before you begin baking the lemon sugar cookies.
Use a round tablespoon measure to scoop the dough, then level it off by scraping the excess off on the side of the bowl. Portioning each cookie equally will allow them to cook evenly and at the same rate.
Place the dough balls about 3″ apart on the baking sheet so they don't bake into the others. (It's not the end of the world if it happens, but this small detail will give you more visually appealing sprinkle cookies.
I'm a lazy baker. I don't like fussing with frostings, icings, tips etc., therefore, sprinkle cookies are right up my alley. If you're a lazy baker, too — join me in embracing our inner sloth.
I used several different types of sprinkles to decorate this batch of chewy sugar cookies, starting with plain sparkling sugar, which is chunkier and more crystal-y than granulated sugar.
Bakers notes on different types of sprinkles for decorating the cookies
Sparkling sugar added to the crackly outer texture of the lemon cookies, however they baked into the cookies rather than adding the lustered sheen I was hoping for. Although the sparkly effect wasn't as prominent as I was going for, they were still quite delicious. Some of my tasters liked them best because they were so simple and they preferred the texture.
Colored Nonpareils were my overall favorite because they completely covered the chewy sugar cookies and didn't bleed into the dough. The nonpareils gave the sprinkle cookies a cheery look and added to the crackly exterior (though it wasn't as prominent as with the sparkling sugar).
Colored Jimmies bled slightly into the dough and some cracked so they weren't quite as crunchy after baking into the dough. I used pastel colored jimmies instead of more vibrant and bold colors, so the colors were mild enough that the moderate seepage didn't mar the appearance. Using jimmies made the lemon sugar cookies slightly more chewy than crackly, so if that's your thing… go for it.
Granulated sugar is another option for sprinkling on your chewy sugar cookies. If you don't happen to have any sprinkles on hand, just roll the balls of dough generously in granulated sugar and bake.
Avoid specialty shaped sprinkles (i.e. candy cane shaped) as they'll get baked into the dough and the design can take on a messy look.
This is an old school trick and it works like a charm.
Once you've arranged the sprinkle coated balls of sugar cookie dough on the baking sheet, use the base of a glass to gently flatten the cookies into discs.
You don't want to push too firmly or the cookies will be too thin. Try to squish them to about 3/8″ thick (or about 1 cm). The cookies will bake into a scant 3″ diameter.
I made these sugar cookies in the springtime (around Easter), so I thought that the pastel colored sprinkles was the right palette for my chewy lemon cookies, but you can customize them for any time of year. (shameless affiliate links herewith).
What our tasters said:
"Homemade sugar cookies are the best, I love the flavor." — Michael
"I'm a plain cookie eater, so I really like the sparkling sugar ones. They're simple but add a great crunch to the outside." — Tracy
"Well, I just ate 4 of them, so that should tell you something." — Scott
Can I double the recipe?
Yes. This recipe doubles or triples very easily.
Can I freeze lemon sugar cookie dough?
Yes. Make the dough ahead of time, but don't portion or roll it in the sprinkles. Freeze sugar cookie dough until you're ready to bake, thaw completely then portion and roll in the sprinkles of your choice. The dough will last in the freezer for up to 3 months.
Can I make the dough in advance and refrigerate it?
Yes. If you want fresh baked cookes EVERY SINGLE TIME, keep the dough covered in the refrigerator for up to a week. When you want a fresh, hot cookie, roll as many cookies as you want into balls, coat in sprinkles and bake. Note: if the dough is very cold, you may need to bake for an additional 1 or 2 minutes.
If you like lemon sprinkle sugar cookies, you'll love these citrusy cookie recipes too:
More easy cookie recipes you'll love: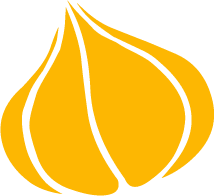 Tried this recipe? Leave a rating and review.
Your comments and shares are invaluable to me and the thousands of readers who use this site daily. If you've made the recipe, leave a star rating and review. We want to hear how you liked it.
We'd love it if you shared the recipe with your friends on social media!
Chewy Lemon Sugar Cookies with Sprinkles
These sugar cookies have a light crackly exterior that gives way to a soft, chewy middle and the delicate lemon & spice flavor is addictive. Roll them in your favorite sprinkles, jimmies or sparkling sugar for more texture and crunch.
SPECIAL EQUIPMENT:
sheet pan

parchment paper

wire cooling rack
INGREDIENTS:
1 ¼

cups

all purpose flour

¾

teaspoon

baking powder

½

teaspoon

salt

¼

teaspoon

cinnamon

¼

teaspoon

ground ginger

6

tablespoons

unsalted butter

softened to room temperature

¾

cup

sugar

1

teaspoon

vanilla extract

1

teaspoon

lemon zest

1

large

egg
FOR ROLLING THE COOKIES:
sparkling sugar

or

colored jimmies

or

nonpareils
DIRECTIONS:
PREHEAT THE OVEN:
Preheat the oven to 375°F°. Line a sheet pan with parchment paper and set aside.
MAKE THE SUGAR COOKIE DOUGH:
In a medium bowl, combine the flour, baking powder, salt, cinnamon and ginger. Whisk to combine and set aside.

In a large bowl, use a hand mixer to beat together the sugar and butter at high speed until they're very well combined, light and fluffy. Add the vanilla and lemon zest and beat to blend. Add the egg and beat again until the mixture is smooth and creamy.

Add the flour mixture to the wet ingredients and beat just until the dry ingredients are combined.
FORM THE SUGAR COOKIES:
Use a tablespoon measure to scoop out equal portions of dough. Roll them into a ball and roll the ball into your choice of sparkling sugar, nonpareils or jimmies. Coat the balls of dough well and transfer to a prepared baking sheet.

Use the bottom of a glass to flatten the cookies into rounds, about 3/8″ or 1 mm thick. Bake the cookies for about 10 minutes or until they're just set and barely browned around the edges.

Cool the cookies on the cookie sheets for 2 minutes, then transfer to a wire rack to cool completely.

Store in an airtight container for up to 3 days.
NUTRITION:
Calories:
92
kcal
|
Carbohydrates:
14
g
|
Protein:
1
g
|
Fat:
4
g
|
Saturated Fat:
2
g
|
Polyunsaturated Fat:
1
g
|
Monounsaturated Fat:
1
g
|
Trans Fat:
1
g
|
Cholesterol:
18
mg
|
Sodium:
63
mg
|
Potassium:
29
mg
|
Fiber:
1
g
|
Sugar:
8
g
|
Vitamin A:
119
IU
|
Vitamin C:
1
mg
|
Calcium:
11
mg
|
Iron:
1
mg