Lemon Poppyseed Heart Shaped Sandwich Cookies
Looking for Valentine Cookies with a heart? This easy recipe is it. These heart shaped cookies (a.k.a. Lemon Hearts) are festive, fun and absolutely delicious. The dough for my lemon poppyseed cookies is soft and simple to work with. Sandwiched with a lemony white chocolate ganache and decorated with golden sparkling sugar, these sandwich cookies are cheery and luscious. Plus, these irresistible cookies DO have a heart in the ongoing battle to defeat pediatric cancers. Here's how…
These lemon poppyseed heart-shaped cookies are my entry for this year's Cookies for Kids' Cancer fundraiser.
I'm so excited to participate in this Valentine's event (again). This is the fifth year for the event and we want to continue to make a difference in the fight against pediatric cancer.
Cancer is the #1 cause of death of children by disease in the U.S. There are 40,000 U.S. children actively battling cancer right now.
The National Cancer Institute's budget for childhood cancer is less than 4%. It's such a small number and that's why I got involved.
And with the ongoing pandemic, children are still being diagnosed with cancer. It's imperative that we raise awareness and continue to raise funds to fund the ongoing pediatric cancer research!
Help us make a difference by donating to Cookies for Kids' Cancer!
Our goal is to raise at least $3000. Because these three companies: OXO, Mediavine amd Dixie Crystals have each pledged to match our donations raised through this campaign up to $3000! That means when we raise $1, it turns into $4!
Now about these Valentine cookies… This is a pretty straightforward recipe made with butter and a little shortening in the dough.
I normally don't use shortening, but it really does make a difference in the texture of the lemon poppyseed cookies.
Not too hard or crunchy, they're light and flaky and the perfect conduit for delivering the luscious lemon ganache direct to your mouth!
Vegetable Shortening
Unsalted Butter
Light Brown Sugar
Granulated Sugar
Salt
Baking Powder
Vanilla Extract
Lemon Zest
Poppyseeds
Egg
Unbleached All Purpose Flour
Cornstarch
If you have a stand mixer, the lemon poppyseed cookie dough comes together very quickly, but you can also use a hand mixer to cream the sugars and blend the ingredients.
Chill out
Once the dough is assembled, divide it into two rounds and press the soft dough into discs, about 1/2″ thick. Wrap each disc in plastic wrap and refrigerate.
It's easier to work with chilled dough.
Although, it shouldn't be too cold, because it will be harder to roll out. 30 minutes in the fridge is about right.
You can leave it in the refrigerator overnight, or even for several days. However, if you do, let it rest on the counter for 10 minutes before rolling out the dough.
Generally, its rolling the dough where some bakers go astray.
The key when working with a soft dough like this is to make sure it's chilled and use enough flour on the counter and on your rolling pin to prevent it from sticking.
Only work with one disc of dough at a time and keep the other one refrigerated until you're ready to use it. If it's particularly warm and/or humid, you may want to cut one disc in half and keep the other half refrigerated. Cold dough makes a big difference in the ease of rolling and cutting the heart shaped cookies.
Roll the lemon poppyseed dough out quickly, with rapid strokes of the rolling pin and turn the dough a quarter turn after each roll. This is to help prevent the dough from sticking to the counter. If it starts to stick at all, sprinkle a little more flour under the round of dough.
Roll the Valentine cookie dough to about 1/8″ thick. Use a ruler to determine the correct thickness.
I used several different heart cutters for my Valentine cookies. Some have fluted edges, others are larger and some are smaller. Of course, if it's not Valentine's Day, you could use other shapes for these lemon poppyseed cookies as well.
The key to making the sandwich cookies is to make sure that you cut 2 of each size/shape for each cookie (because you'll need a top and a bottom to sandwich the lemon ganache between).
Have a sheet pan lined with parchment paper or a silicone baking mat and transfer the lemon hearts directly to the sheet pan.
Gather up the dough scraps and form them into a ball, then roll the dough back out to 1/8″ thickness, cut and transfer to the baking sheet.
If the scraps are too soft to work with or are sticking, put them back in the refrigerator for another 15 minutes to chill again.
Baking lemon heart Valentine Cookies
These cookies don't take long to bake. Depending on how large they are, it usually only takes 8-10 minutes in the oven.
Tips on baking heart shaped cookies
Only bake the cookies until barely browned on the edges. The lemon poppyseed cookies should be a soft golden color.
Let the cookies rest on the cookie sheet for about 2-3 minutes after you remove them from the oven so they have a chance to set up. They're still very delicate when they come out of the oven so you'll want to give them a few minutes to cool and strengthen.
Transfer the heart shaped cookies to a wire rack to cool completely before filling the sandwich cookies with creamy lemon ganache.
Speaking of ganache… this stuff is the BOMB. It's creamy and lush with a lemony tang that's irresistible.
There are only 3 ingredients for the ganache:
White Chocolate
Half and Half
Lemon Paste
I used Ghirardelli white chocolate melting discs, but you can also use white chocolate in bar form that has been finely chopped.
Melting white chocolate
You can melt the chocolate in the top of a double boiler, but I find it easier to do in the microwave.
To melt chocolate in the microwave, just nuke it in 20 second bursts, stirring after each, until the chocolate has melted completely and is smooth.
You don't want to over-microwave it, because the chocolate can burn, so small bursts of power is the best way to go.
Once the chocolate has melted, whisk in the half and half until the mixture is smooth and creamy, then add the lemon paste.
What is lemon paste?
Lemon paste is concentrated lemon flavor in a sweet paste form. I used the one from Neilsen Massey, but I'm sure there are others. The lemon paste gives the white chocolate ganache a distinct, but soft lemon flavor.
Options for the ganache filling
I don't recommend using lemon juice in lieu of the lemon paste as it can curdle the chocolate.
Lemon zest would work, but you'd see the bits of lemon in the filling. That's not inherently bad, just not what I was going for.
Additionally, lemon zest is potent, so if you use it, err on the side of caution and only add 1/4 teaspoon at a time until it tastes right to you.
You don't have to use lemon at all. For a creamy white chocolate ganache filling in the heart shaped sandwich cookies, skip the lemon paste.
Texture of the ganache
The key to using the ganache is to make sure it's not too loose or too thick… to quote baby bear, "you want it just right…"
Once the chocolate has melted and you've incorporated the half and half, it will be quite loose, but it will thicken up as it cools.
The ganache should be thick and ropy when you spoon it onto the cookies. Loose enough to spread with a spoon without running off the the cookie.
You don't have to decorate the cookies, obviously, they're fine as a simple lemon poppyseed sandwich cookie. No judgement here.
However, if you have leftover ganache (I did), why not drizzle some over the heart shapes and then sprinkle decorators sugar over the top to give them some sparkle and pizzazz?
That little extra really amps up the brightness of the lemon hearts, don't you think?
These are the Valentine cookies your kids want to celebrate.
They're also the heart shaped cookies your neighbor is craving and they're the lemon poppyseed cookies your Grandma and Aunt keep going on about….
Last, but certainly not least, these are treats your sweetie is looking for in the cookie jar for Valentine's Day.
So do your duty. Make a batch of lemon sandwich cookies and be sure to make a donation to Cookies For Kids' Cancer because these cookies have HEART.
More Valentine cookies you might like:
BIG thanks to our sponsors
Thank you to so many of you who have already donated, please help us reach our goal so we can get the full matching donations and help us make an even huge difference!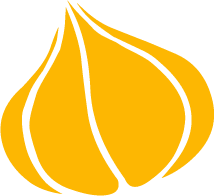 Tried this recipe? Leave a rating and review.
Your comments and shares are invaluable to me and the thousands of readers who use this site daily. If you've made the recipe, leave a star rating and review. We want to hear how you liked it.
We'd love it if you shared the recipe with your friends on social media!
Lemon Poppyseed Heart Shaped Valentine Cookies
These lemony flavored cookies are lightly crisp, with a creamy lemon ganache and bright sparkling sugar. Great for Valentine's Day treats or any time your mood needs a lift.
INGREDIENTS:
FOR THE LEMON POPPYSEED COOKIES
½

cup

vegetable shortening

8

tablespoons

unsalted butter

at room temperature

½

cup

light brown sugar

½

cup

granulated sugar

½

teaspoon

salt

1

teaspoon

baking powder

1

teaspoon

vanilla extract

2

lemons

zested

2

teaspoons

poppyseeds

1

large

egg

2½

cups

unbleached all purpose flour

½

cup

cornstarch
FOR THE LEMON WHITE CHOCOLATE GANACHE:
10

ounces

white chocolate melting discs

preferably Ghirardelli, or finely chopped white chocolate

⅓

cup

heavy cream

2

teaspoons

lemon paste

I used Neillsen Massey (optional)
TO DECORATE THE VALENTINE COOKIES:
leftover ganache

yellow colored sparkling sugar

or other colored sprinkles
DIRECTIONS:
In a large bowl, combine the vegetable shortening and butter and beat with an electric hand mixer or stand mixer until creamy.

Add both sugars, salt, baking powder and vanilla and beat until well blended. Add the egg and beat again, until light and fluffy.

Mix in the lemon zest and poppyseeds, blending until evenly distributed throughout the batter.

In a medium bowl, whisk together the flour, cornstarch and baking powder and add it to the batter.

Stir the dry ingredients into the creamed sugar mixture (or use the low setting on a stand mixer) until the dough is just combined and no floury bits remain.

Divide the dough in half, roll each half into a ball and flatten into a disc, about 3/4" thick. Wrap each disc in plastic wrap and refrigerate for 30 minutes.

While the dough is chilling, move the oven rack to the center position. Preheat the oven to 350°F. Line a half sheet pan with parchment paper or silicone baking mat.

Remove one disc of the dough from the refrigerator and transfer to a well floured surface. Lightly dust the dough with flour and roll it out to 1/8" thick.

Cut the cookies with heart shaped cookie cutters (or other shapes) or biscuit cutters and transfer the cookies to the prepared sheet pan.

Bake for 8-10 minutes until the cookies are just barely browned on the edges. Transfer the cookies to a baking rack to cool completely before decorating.
FOR THE LEMON WHITE CHOCOLATE GANACHE:
Place the white chocolate in a microwave safe bowl and microwave on high in 20 second increments, stirring after each nuke.

When the white chocolate is completely melted, add the cream and whisk until smooth. If using the lemon paste, stir it in now. The chocolate ganache will start to firm up as it rests. You want it to be spreadable but not runny. If it's too loose, let it rest at room temperature. If it's too thick, microwave for 5 seconds at a time, stirring between each until you have the right consistency.
ASSEMBLE LEMON HEARTS:
Turn one cookie upside down so that the side that was touching the baking sheet is faced up. Spread a 1/4" thick layer of white chocolate ganache over the cookie and top with another cookie, lightly pressing the two together so that some filling spreads to the edges.

Drizzle any remaining ganache over the tops of the cookies in a zig-zag fashion. Sprinkle with decorators sugar or sparkling sugar. Let the cookies rest until set. If they're not quite dry, you can put them in the refrigerator for 20 minutes or so until they've set up.

Store cookies in an airtight storage container separated by parchment paper between layers so they don't stick.
NUTRITION:
Calories:
245
kcal
|
Carbohydrates:
29
g
|
Protein:
3
g
|
Fat:
14
g
|
Saturated Fat:
7
g
|
Trans Fat:
1
g
|
Cholesterol:
25
mg
|
Sodium:
66
mg
|
Potassium:
92
mg
|
Fiber:
1
g
|
Sugar:
16
g
|
Vitamin A:
182
IU
|
Vitamin C:
5
mg
|
Calcium:
47
mg
|
Iron:
1
mg
Be sure to visit the other bloggers participating in the Valentine's Day event and check out their recipes!
Heart Shaped Chocolate Cake
from Julie of The Little Kitchen
Easy Chocolate Mousse
from Allison of Celebrating Sweets
Chocolate Marshmallow Cookies
from Sheila of Life, Love, and Good Food
Lemon Biscotti
from Jenn of Ever AFTER IN THE WOODS
Easy Cream Cheese Candies
from Kelly of Live Laugh Rowe
Cornflake Cookies from All The Good Cookies
from Wendy of A Day in the Life on the Farm
Strawberry Mochi Cookies
from Heather of Delicious Not Gorgeous
Red Velvet Valentine Brownies Recipe
from Jennifer of The Rebel Chick
Red Velvet Cupcakes Recipe
from Faith of An Edible Mosaic
Chinese Five-Spice Snickerdoodle Cookies
from Bridget of Bake at 350
Chocolate Molten Lava Cake
from Ashley of Spoonful of Flavor
Double Chocolate M&M Cookies
from Melissa of Persnickety Plates
Raspberry Lemon Macaroons from Sue of It's Okay to Eat the Cupcake
Raspberry Curd
from Holly of A Baker's House
Red Velvet Brownies
from Kelly of Kelly Lynn's Sweets and Treats
Toffee Chocolate Chip Ice Cream Cookie Sandwiches
from Audrey of That Recipe
Creamy Raspberry Sherbet Pandemic Punch
from Laura of Untwisted Vintage
Chocolate Dipped Strawberry Cake Balls
from Lindsey of Lindsey Loo's Bakery
Chocolate Covered Oreo Pops for Valentine's Day
from Heather of Totally Tailgates
Amaretto Cherry Swirl Cake
from Samantha of Haute Pepper Bites
Gluten Free Double Chocolate Bundt Cake
from Elaine of Small Farm Big Life
Easy Strawberry Mousse
from Caroline of Caroline's Cooking
Cornflake Cookies from All The Good Cookies #HelpingCookies
from Wendy of A Day in the Life on the Farm
Vanilla Bean Cherry Chocolate Kiss Cookies
from Colleen of Faith, Hope, Love, & Luck Survive Despite a Whiskered Accomplice
Neapolitan Cookies Recipe
from Lisa of Blogghetti
Small Batch Almond Thumbprint Cookies from Lauren of Healthy Delicious
Kahlua Truffles
from Camilla of Culinary Adventures with Camilla
Red Velvet Brownie Cups
from Nikki of Soulfully Made
Triple Chocolate Trifles
from Coleen of The Redhead Baker
Cast Iron Skillet Cookie For Two from Aimee of Aimee Broussard
Festive Puppy Chow
from Erin of The Speckled Palate
Chewy White Chocolate Raspberry Cookies
from Jessica of A Kitchen Addiction
Hot Chocolate Bombs for Valentine's Day
from Anna-Marie of Beauty and the Beets
Chocolate Sandwich Cookies
from Lisa of Taste Cook Sip
Peanut Butter Snickerdoodles
from Betsy of The JavaCupcake Blog
Cherry Blossom Cookies from Carolann of Apron Warrior
Chocolate Mint Frappuccino Cookies
from Peabody of Sweet ReciPEAs
Mini Chocolate Covered Strawberry Cheesecakes
from Kate of Kate's Recipe Box
Almond Flour Peanut Butter Cookies
from Shashi of Savory Spin
Funfetti Cookie Bars
from Becca of The Salted Cookie
Grapefruit Poppyseed Cake
from Michelle of Cold Weather Comfort
White Rabbit Candy Cookies
from Linda of Ketchup with Linda
Baby Yoda Valentine's Day Cookies to Support Cookies for Kid's Cancer
from Jenn of justJENN recipes
Salted Peanut Butter Pretzel Cowboy Cookies
from Bree of Baked Bree
Red Velvet Hot Chocolate Bombs
from Erin of The Spiffy Cookie
Homemade Hot Chocolate Mix
from Gwynn of Swirls of flavor
Cherry Chocolate Chip No Bake Cheesecake
from Stefanie of Stef's Eats and Sweets
Valentine's Day Homemade Ding Dongs
from TammyJo of The Chocolate Cult
Valentines Pink Dessert Charcuterie Board for Kids
from Nicole of For the Love of Food
Hot Chocolate Cookies from Amanda of A Cookie Named Desire
Cóctel de Camarones
from Rebekah of Kitchen Gidget
Cuccidati (Italian Fig Cookies)
from Amy of The Nifty Foodie
Lemon Poppyseed Heart Shaped Sandwich Cookies
from Lisa of Garlic & Zest
Valentine's Day Almond Flour Brownies
from Kaitlin of I Can Cook That
Peanut Butter Chocolate Cake
from Trang of Wild Wild Whisk