Old Fashioned Sausage & Oyster Dressing
Oyster dressing is a classic Southern side dish that's great with roasted meats like pork, beef and poultry. This easy seafood stuffing recipe combines fresh oysters and their liquor with sausage, sautéed vegetables and a spicy, Cajun kick for an irresistible side dish that's perfect for family gatherings and holidays, like Thanksgiving, Christmas and Easter.
My grandmother, Myne, made an oyster dressing every year at Thanksgiving in addition to her traditional sausage stuffing. This simple recipe combines those two classics into one phenomenal baked side dish that's perfect for holiday dinners and family get togethers.
My seafood stuffing has a golden, crispy crust and moist interior. The flavors are reminiscent of Cajun cooking and include the holy trinity of onions, bell peppers and celery with a healthy dose of cayenne pepper for a lingering spice.
Ingredients for oyster dressing
Stale Italian Bread
Olive Oil
Italian or Country Sausage
Red Bell Pepper
Green Bell Pepper
Onion
Leeks
Scallions
Fresh Garlic
Cayenne Pepper
Black Pepper
Fresh Thyme
Fresh Sage
Fresh Oysters
Chicken Stock from Rotisserie Chicken or low-sodium chicken broth
Butter
How to make stale bread for seafood stuffing
Freshly baked bread is usually too soft to make a stuffing, but store-bought boxed stuffings are hard-as-a-bullet and have a processed flavor. Instead, here's an easy hack to make your own stale bread for the oyster dressing.
The night before you make the stuffing, remove the crusts from the loaf and cut the bread into 1″ thick slices.
Stack the slices and cut them into 1″ thick slices, then flip them 90° and cut them again into 1″ thick slices, so you have cubed bread.
Add the bread cubes to a very large, wide bowl or pot (I use a cheap oversized salad bowl)– you want as much air to come into contact with the bread as possible. Do not cover the bowl with any wraps or dishtowels. Let them sit out overnight. (If you have pets and you're afraid they'll attack the bowl of bread, put the uncovered bowl in your cold oven overnight.)
The next day, heat the oven to 250° and spread the cubed bread on a baking sheet. Lightly toast for about 15 minutes to further dry it out.
"Chop your veggies, herbs and spices before starting this recipe."
This recipe comes together pretty quickly once the prep work is done, so I recommend chopping the veggies, garlic & herbs before you start cooking.
Pro-Tip:
When it comes down to crunch time at the holidays, I like to do as much as I can in advance. That means chopping all the vegetables I'll need for the stuffing up to 5 days ahead of time.
What kind of oysters should I use?
You want to use fresh oysters for this stuffing. They can be already shucked in their own liquid or you can shuck them yourself.
A good fishmonger should sell oysters in their own liquor.
Just be aware that previously shucked oysters, sometimes contain bits of shell. You'll want to sift through them to make sure there aren't any stray shards. (I found 4 pieces in my container).
How to make oyster dressing
Brown the sausage in a large skillet, breaking the sausage apart into crumbles.
Add the chopped vegetables and sauté until softened and tender.
Stir in the garlic, chopped herbs, spices and seasonings and cook for a minute until very fragrant.
Remove the skillet from the heat and add the oysters. Toss lightly.
Add the sausage and oyster mixture to the stale bread cubes and toss until evenly combined.
Drizzle the reserved oyster liquor and chicken broth over the seafood stuffing mixture and toss well.
Touch the bread and verify that it's moist, but not sopping wet. If the bread feels dry, add more chicken broth, about 1/3 to 1/2 cup at a time, tossing after each addition until the bread is moist.
Transfer the stuffing to a casserole dish and dot with butter.
Bake for 35 to 40 minutes or until the top is crusty and golden and the whole casserole is piping hot and fragrant.
FAQ's
Can I make oyster dressing in advance?
Yes. You can assemble this seafood stuffing up to a day in advance and keep it refrigerated. Remove from the refrigerator about 30 minutes before baking to come to room temperature.
Can I used canned oysters
No. You really want fresh (refrigerated) oysters for this recipe. Don't use canned or smoked oysters.
Can I freeze the oyster dressing?
You can freeze the cooked leftovers of the stuffing, but I wouldn't freeze them before baking.
What to serve with seafood stuffing: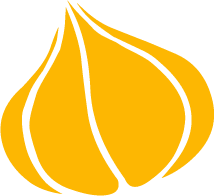 Tried this recipe? Leave a rating and review.
Your comments and shares are invaluable to me and the thousands of readers who use this site daily. If you've made the recipe, leave a star rating and review. We want to hear how you liked it.
We'd love it if you shared the recipe with your friends on social media!
Old Fashioned Sausage & Oyster Dressing
A savory, Cajun inspired stuffing with sausage, oysters and cayenne pepper for a spicy tingle. Recipe can be doubled.
INGREDIENTS:
4

cups

stale Italian bread (overnight option given)

(from about 1/2 loaf of Italian bread) crusts removed and cut into 1″ cubes

2

tablespoons

olive oil

1

pound

Italian sausage

or country sausage

1

stalk

celery

chopped

½

red bell pepper

chopped

½

green bell pepper

chopped

1

medium

onion

chopped

1

large

leek

cleaned and chopped into 1/2″ slices

3

green onions

chopped

4

large

cloves garlic

minced

½

teaspoon

cayenne pepper

½

teaspoon

black pepper

1

tablespoon

fresh thyme

chopped

1

tablespoon

fresh sage

chopped

12

ounces

fresh oysters in their liquor

about 1 to 1 1/2 dozen in their shell (if your shucking them yourself)

1/2-1 cup

chicken stock from rotisserie chicken

or low-sodium chicken broth

2

tablespoons

butter

cut into small cubes
DIRECTIONS:
The day before, trim the crusts from the bread and cut into 1″ pieces. Transfer the bread to a large wide bowl and leave out overnight to get stale.

The next day, preheat the oven to 350°.

Heat the olive oil in a large skillet over medium high heat and add the sausage. Break up the meat in the pan with the back of a wooden spoon and cook until most of the sausage has browned.

Stir in the celery, bell peppers, onions and leeks to the skillet and cook until the vegetables are softened and fragrant. You can cover the pan to accelerate the cooking, but stir occasionally so they don't stick or burn.

Add the green onions, garlic, cayenne pepper, black pepper, thyme and sage and stir into the sausage mixture, cooking for 2-3 minutes until very fragrant. Set aside.

Place a fine mesh sieve over a small bowl and pour the oysters into the sieve. Reserve the oyster liquor and set aside.

Pick through the oysters to remove any shells that may have been missed during processing. (I found 4 in mine). If your oysters are large, roughly chop them into 1″ pieces.

Add the oysters to the sausage mixture and stir just to combine.

Add the sausage mixture to the stale bread and toss well with a wooden spoon or rubber spatula. Drizzle with the reserved oyster liquor and toss. Add half of the chicken broth and toss well. You want the bread to be moistened, but not sopping. Add more chicken broth as needed. The key is to have the bread moist all the way through, but not sopping wet.

Transfer the oyster dressing to a 2 quart casserole dish and spread evenly into the pan. Dot the top of the casserole with cubes of butter.

Bake for 35-40 minutes or until the casserole is golden and fragrant.
NUTRITION:
Calories:
355
kcal
|
Carbohydrates:
13
g
|
Protein:
10
g
|
Fat:
29
g
|
Saturated Fat:
11
g
|
Cholesterol:
52
mg
|
Sodium:
504
mg
|
Potassium:
286
mg
|
Fiber:
2
g
|
Sugar:
6
g
|
Vitamin A:
709
IU
|
Vitamin C:
22
mg
|
Calcium:
38
mg
|
Iron:
2
mg
Pin for later!